'Big Brother 22': Where the Alliances Stand Going Into Unprecedented Triple Eviction
[SPOILER ALERT: Spoilers ahead for Big Brother 22.]
On Oct. 1, 2020, the Big Brother 22 houseguests will face off in the first-ever triple eviction. Following the Week 8 elimination, only two players remain who are not a part of the dominating alliance, The Committee. The group must turn on itself soon, and one member has already emerged as a target. Additionally, a few members have sought protection with those not in The Committee. Here's where all the alliances and side agreements stand going into a critical Week 9.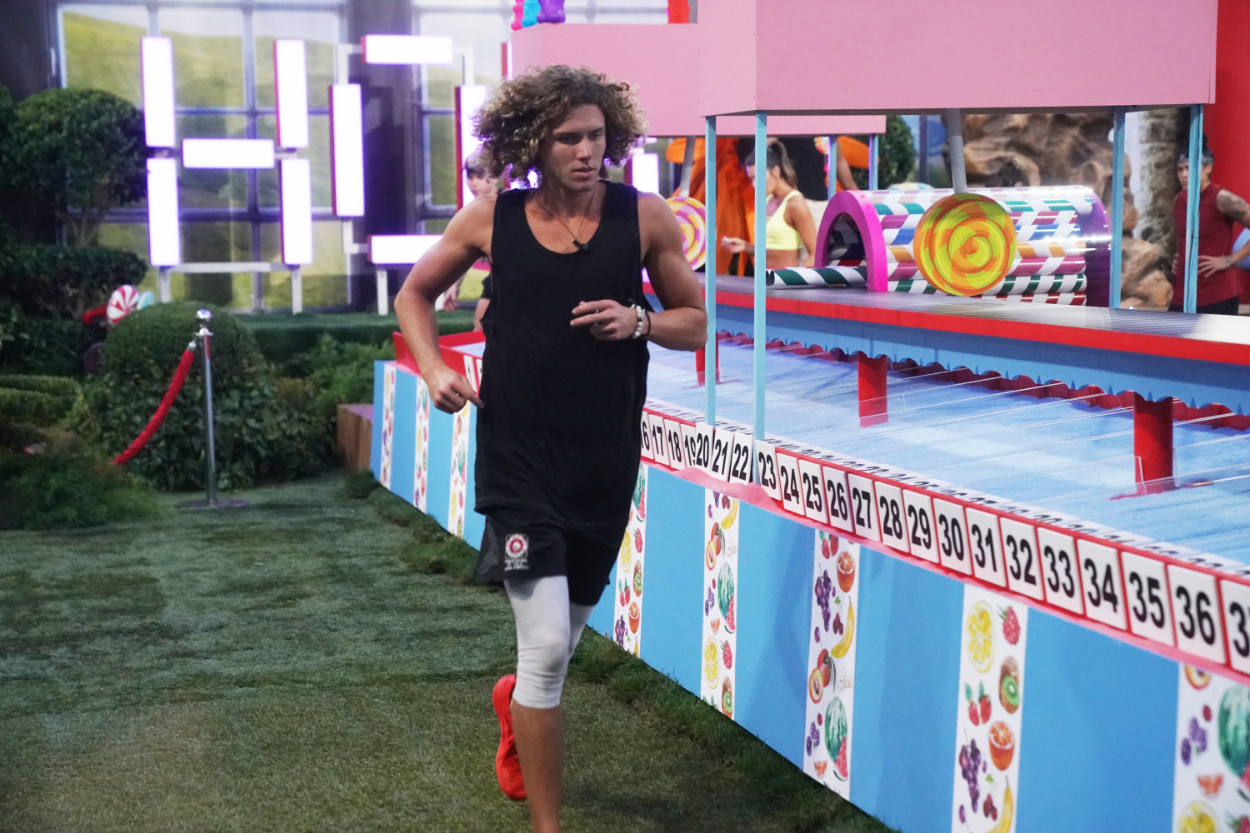 Unprecedented Triple Eviction in Week 9 of 'Big Brother 22'
For the first time in Big Brother history, the houseguests will endure a brutal triple eviction in which three players will leave in one night. Although host Julie Chen Moonves hasn't expounded upon how the first-ever event will occur yet, many fans believe it'll happen as two "doubles" back to back.
In that case, the houseguests will compete in a Head of Household competition following either Kevin Campbell or David Alexander's eviction. Then, the crowned HOH must name two nominees after only a few minutes.
The houseguests then immediately compete for the Power of Veto, followed by the ceremony. Then, the voting players must cast their vote to evict one of the two final nominees.
After the eviction, the competitors will play for HOH, POV, and eliminate another player, resulting in three new jurors by the end of the night.
The Committee is falling apart
Following Da'Vonne Rogers' eviction, "The Committee," consisting of founder Memphis Garrett, Christmas Abbott, Dani Briones (formerly Donato), Nicole Franzel, Cody Calafiore, and Tyler Crispen, as well as Enzo Palumbo and former allies David and Kevin, remain in the game.
However, the majority alliance is slowly but surely falling apart as none of the members, as well as Enzo, trust Dani anymore. Even though Cody and Nicole both had final two deals with the BB8 runner-up, they believe she's throwing them under the bus and playing a master manipulator game.
Dani still fully trusts them and currently only has her sights on targeting Tyler and Christmas. Additionally, Memphis created two versions of the same alliance, "The Wise Guys," with one involving himself, Enzo Palumbo, and Cody Calafiore, and the other including Enzo and Christmas.
Memphis also deems Tyler a competitive threat and doesn't want to compete against him later in the season. Finally, Cody, Enzo, and Tyler have a secret all-boys pact they call "Triple Thr3at."
David Alexander might be the lone outlier during Triple Eviction
Week 8 HOH Cody has vocalized his desire to eliminate Kevin over David, and his alliance will likely follow his wishes, leaving the latter as the lone outlier. David already has a final two deal with Tyler and Christmas offered to work with him if he targeted Nicole and Dani with her, to which he agreed.
Unfortunately for him, Memphis and Nicole have already talked about nominating the BB21 returnee if they win alongside a pawn. However, Tyler and Christmas have promised to keep him safe.
Regardless, at least one Committee member will go home during the Triple Eviction, and the alliance will likely officially split into cohorts and pairs moving forward. Big Brother 22: All-Stars airs Sundays, Wednesdays, and Thursdays at 8 p.m. EST on CBS.
Follow Tamara Grant on Twitter.