'Big Brother 22': Angela Rummans Won't Watch Tyler Crispen on Live Feeds, Says 'I Don't Think It's Fair'
Many people who are close to the cast of Big Brother watch the live feeds. But Angela Rummans has an interesting reason for refusing to watch her boyfriend, Tyler Crispen on them.
Tyler Crispen returned for 'Big Brother 22'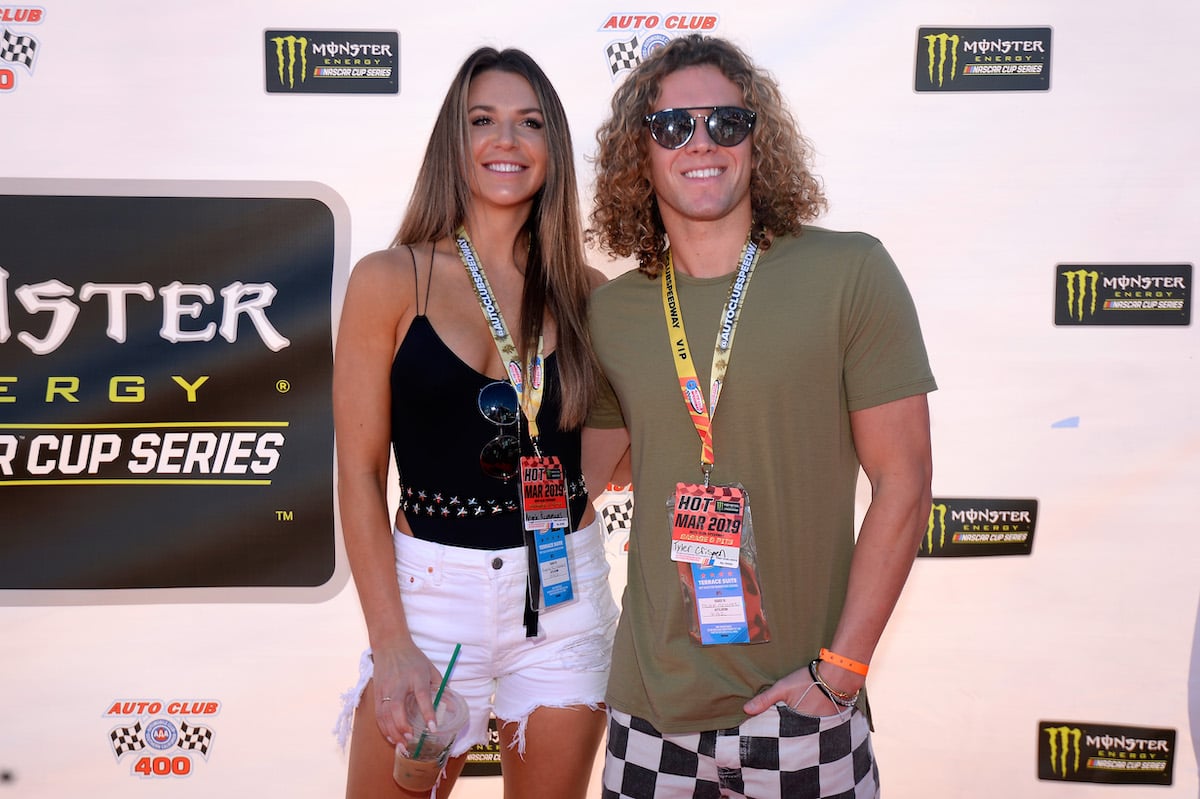 Crispen and Rummans previously competed on Big Brother 20. They made it far with a powerful alliance and fell in love. Rummans came in fourth place and Crispen was runner-up.
He's now back for Big Brother 22. The rest of the cast includes Nicole Franzel, Da'Vonne Rogers, Kaysar Ridha, Janelle Pierzina, Dani Briones, Bayleigh Dayton, Enzo Palumbo, Cody Calafiore, Kevin Campbell, Christmas Abbott, David Alexander, Keesha Smith, Memphis Garrett, and Nicole Anthony.
Crispen said it was hard to leave Angela Rummans
Crispen did an interview talking about returning for the all-star season. He explained why it was a hard decision to make on whether to return.
"I can't even begin to tell you how difficult and insane and just like a rollercoaster of a decision it was to do this and leave Angela behind. It was tough," he told Entertainment Tonight.
"We are literally inseparable like since the day we met in the Big Brother house we have spent less than ten days apart. And we do everything together from traveling to our business to literally eating every meal and to be torn apart like this is not easy," he explained.
Crispen said that Rummans wasn't asked to be part of Big Brother 22. He did say she is his entire motivation to do the show.
She refuses to watch the live feeds
Many people who are close to the Big Brother cast watch the live feeds. But Rummans won't be one of them.
"I've told everyone that I'm not watching the [live] feeds this year," she told Us Weekly. "Personally, I don't think it's fair that I can turn on the internet and watch Tyler 24/7 and he can't watch me."
Rummans added, "I want to make it fair. If he can't see me, I can't see him all the time. Even though I get tagged [in spoilers] and everything on Instagram — which I love being able to see, like, bits and pieces — I don't feel like I want to watch them all the time."
The former reality star responded to a tweet about the interview with, "I miss him so much."
Crispen has been impressing some of the veterans of the game. Dan Gheesling tweeted, "Yo Tyler!!!!!!! Big fan of his game!!! Love to see it #BB22." Rummans responded with, "Legends."