'Big Brother 22': Bayleigh Dayton Said Quarantine Will Affect the Cast's Sanity This Season
The Big Brother 22 season has started and we'll soon see how this season will be different from others. Bayleigh Dayton gave her prediction saying houseguests will act differently because of quarantine.
The 'Big Brother 22' cast went through rounds of testing
RELATED: 'Big Brother 22': Julie Chen Moonves Says Evictions Will Change Due to the Pandemic
CBS announced Big Brother 22 will move forward during the pandemic. They isolated reality stars and tested them repeatedly to make sure they were healthy before the season started.
"We flew in a bunch of people, more than 16," Julie Chen Moonves told Us Weekly. "And some people I thought were definitely going in the house, they tested positive for COVID-19 so they couldn't go in. And I thought, 'Well, expect the unexpected.' … I'll just find out when I need to find out."
We still don't have a full list of people who tested positive and therefore didn't get cast. Moonves did compare the show's structure to quarantine.
"We were the original quarantine," she said. "We did this 20 years ago and it's like, we were ahead of our time. And now we're all living in quarantine. … It's going to be interesting. They've played this game before, some of them know each other from the Big Brother world and some of them don't. But I'm sure they've all heard of each other."
Bayleigh Dayton is one of the all stars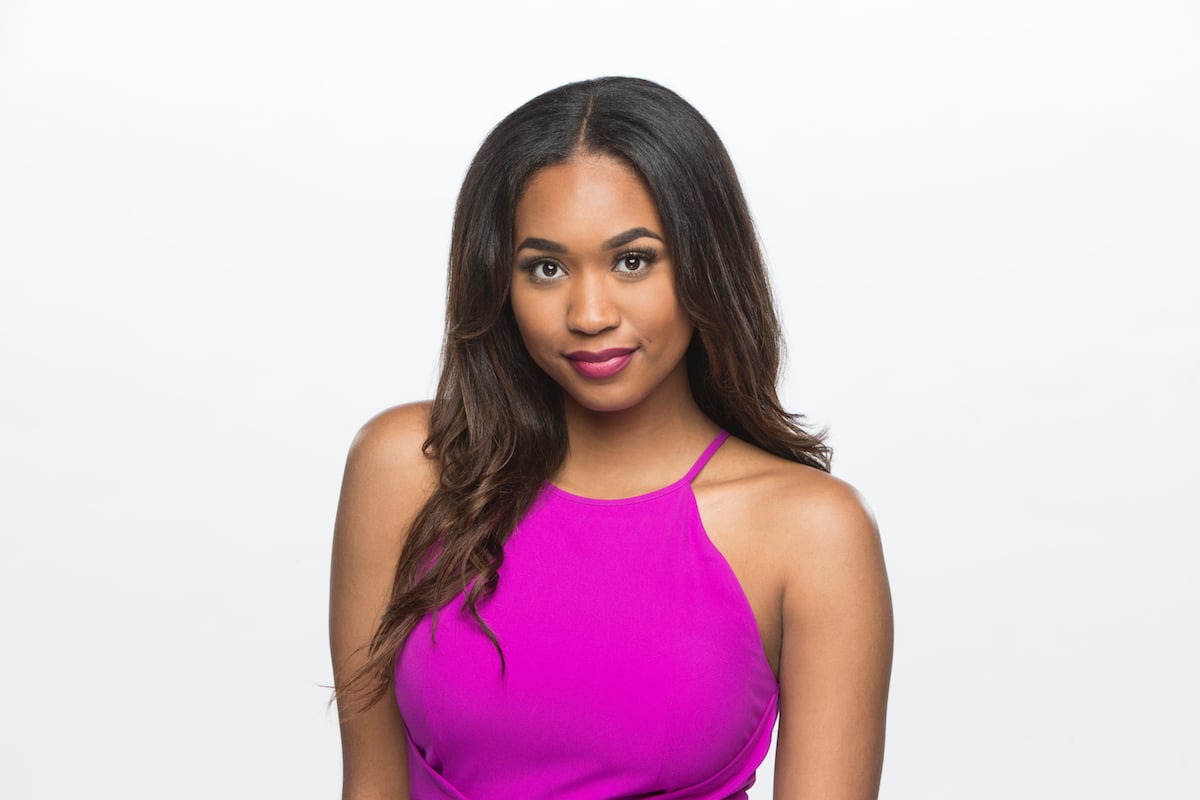 RELATED: 'Big Brother 22' Fans Say the First Competition of the Season Was Sexist
Dayton was a houseguest in Big Brother 20. She met her future husband, Chris "Swaggy C" Williams that season. She placed 11th before getting evicted.
Dayton is now back along with her former fellow houseguest Tyler Crispen. The other cast members are Nicole Franzel, Ian Terry, Da'Vonne Rogers, Kaysar Ridha, Janelle Pierzina, Dani Briones, Enzo Palumbo, Cody Calafiore, Kevin Campbell, Christmas Abbott, David Alexander, Keesha Smith, Memphis Garrett, and Nicole Anthony.
Dayton said the pandemic will affect their sanity
RELATED: 'Big Brother 22': Will Houseguests Sleep in the Same Room for the All-Star Season?
The start of this season is different given the cast was revealed on premiere night and they moved it that night. Dayton said she expected this to be a less sane season.
"I think this is probably going to be the most explosive season of Big Brother just because we're already on edge," she told Entertainment Tonight. The reality star explained that normally houseguests join the show after being with their families.
"Now it's like you've been quarantined for about six months, to be quarantined for a few weeks before you go, and then now have to be quarantined all summer. I don't think it's gonna' be the most sane season. But that's what we love about Big Brother," she said.
How does Dayton feel mentally? "I'm always a little bit insane. But I'm feelin' like what I'm gonna' be one of the sane ones in the house," she said.
The reality star said she hopes to tell the other houseguests that they're going to get through this. Only time will tell if she's right or wrong.