'Big Brother 22': Bayleigh Dayton Says CBS Wouldn't Let Her 'Drag' Jury Members During Finale
Big Brother 20 star Bayleigh Dayton returned two seasons later in hopes of becoming the first black winner. Even though she didn't walk away with the title, she formed a great friendship with Da'Vonne Rogers that fans loved to follow on the Live Feeds. Following Bayleigh's eviction, she heard some of the unsavory comments other players made and planned to call them out at the finale. However, she claims CBS stepped in "at the last minute," not letting her "drag" the houseguests as she wanted.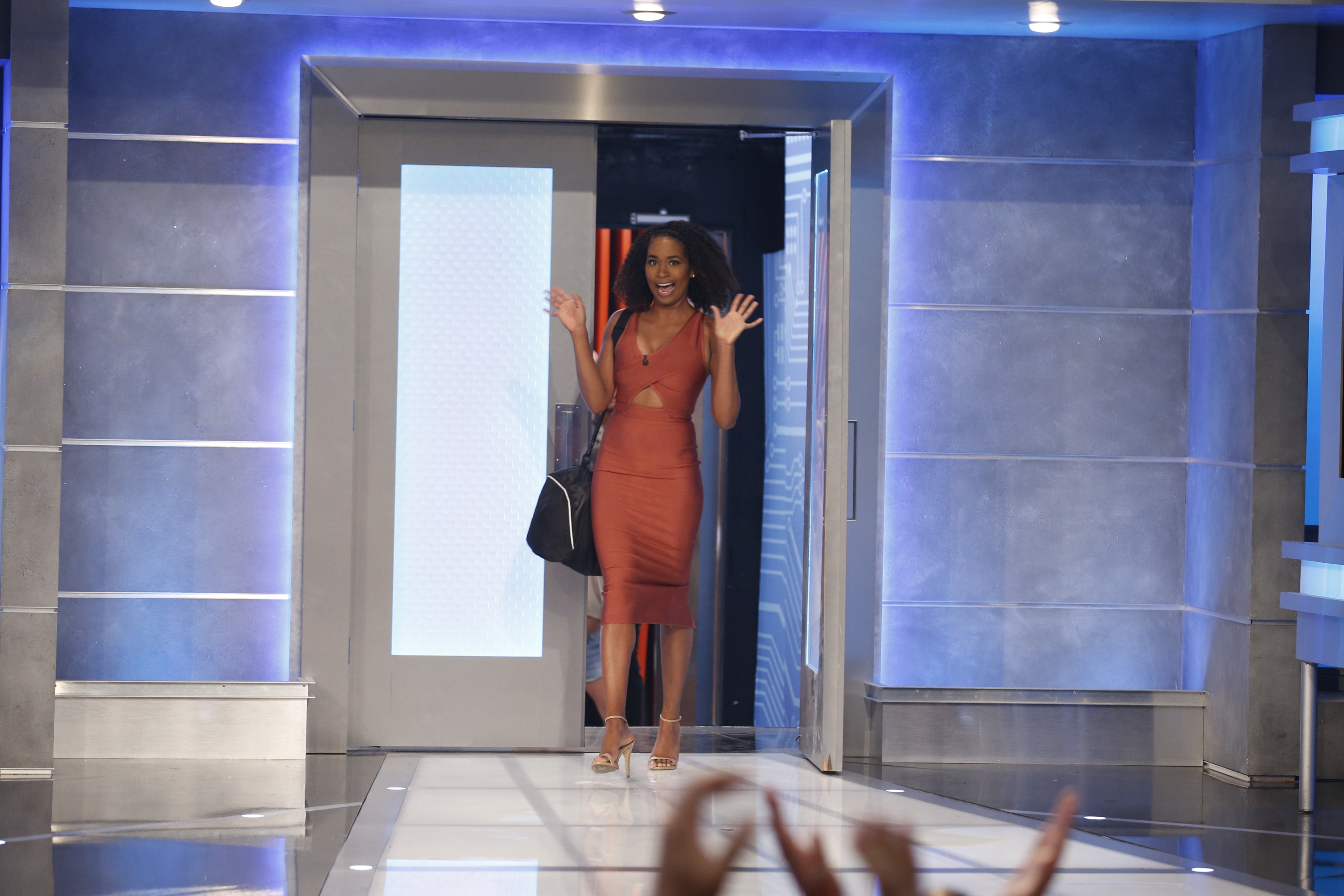 Bayleigh Dayton on 'Big Brother 22: All-Stars'
After placing 11th in Big Brother 20 and making the finals on MTV's competition series The Challenge, Bayleigh Dayton returned for Big Brother 22: All-Stars. She quickly teamed up with Da'Vonne Rogers, and the ladies attempted to align with Dani Briones, Nicole Franzel, and Tyler Crispen.
However, the three planted seeds with Christmas Abbott that she should take out Bayleigh during a Head of Household because they believed the BB20 star would vote "emotionally" if she were in the jury.
Therefore, Christmas nominated Bayleigh alongside her "untouchable," Da'Vonne. Due to Bayleigh's friendship with Christmas, she felt betrayed. However, the HOH didn't understand, resulting in an explosive blowup between Christmas and Bayleigh and Da'Vonne.
The allies failed to win Power of Veto, and the BB20 star went home pre-jury, as the major alliance planned.
Bayleigh has sounded off about 'Big Brother 22' houseguests
When Bayleigh and Da'Vonne Rogers were on the block, Tyler Crispen approached the pair and claimed he wanted to quit for their cause; the Black Lives Matter movement.
However, his final two ally, Christmas Abbott, refused to backdoor him because it wouldn't make sense for her game. After finding out Christmas had no intention of changing her nominees, he talked to Bayleigh and didn't tell her that he wouldn't go home that week.
Following her eviction, she spoke about Tyler trying to quit and admitted she had a "reason to question his motives." Bayleigh called the situation "upsetting" and pointed out that he knew beforehand that Christmas wouldn't backdoor him due to their close game relationship.
A few weeks after her eviction, the returning player noticed Dani Briones accused her of taking Janelle Pierzina's clothes after the legend left the house. In a tweet, Bayleigh admitted the comment "pissed" her off, and she called the three-time competitor "jealous."
Shortly before the finale, Bayleigh had an Instagram Question and Answer, and someone asked her if she would hug Christmas. Bayleigh replied with the iconic Mariah Carey line when asked about Jennifer Lopez, noting, "I don't know her."
Bayleigh says CBS wouldn't let her call-out jury members during 'BB22' finale
During the finale, Bayleigh virtually appeared to talk about the alliances she and Da'Vonne attempted to join. When asked about the "Slick Six," the BB20 star subtly threw shade, noting the coalition should have "never happened."
After Da'Vonne won America's Favorite Houseguest, Bayleigh posted a video of her crying "tears of joy" to her Instagram story. She claimed what "they" go through in the house is unexplainable.
Therefore, she's "over the moon" that her friend received the prize. Bayleigh then noted that she had "plans to drag every single one of them" when she briefly appeared at the finale.
However, she claimed CBS asked her a different question live, catching her "off guard." Although she missed her opportunity to call the houseguests out then, presumably for comments they made behind her back or after her eviction, Bayleigh promised she would "address" it at a later date.
The BB22 player recently deleted her Twitter account, so she'll likely speak about it on her Instagram. While some fans can't wait to hear what she has to say, some want her to "move on."
Follow Tamara Grant on Twitter.