'Big Brother 22': Bayleigh Dayton Thought Angela Rummans Was Trying to Play Her Pre-Game
Once again things ended on an awkward note between Bayleigh Dayton and Tyler Crispen. Their past made them not trust each other on Big Brother 22. But Bayleigh revealed she already was suspicious before the all-star season because of Angela Rummans.
Bayleigh Dayton and Tyler Cripsen came from 'Big Brother 20'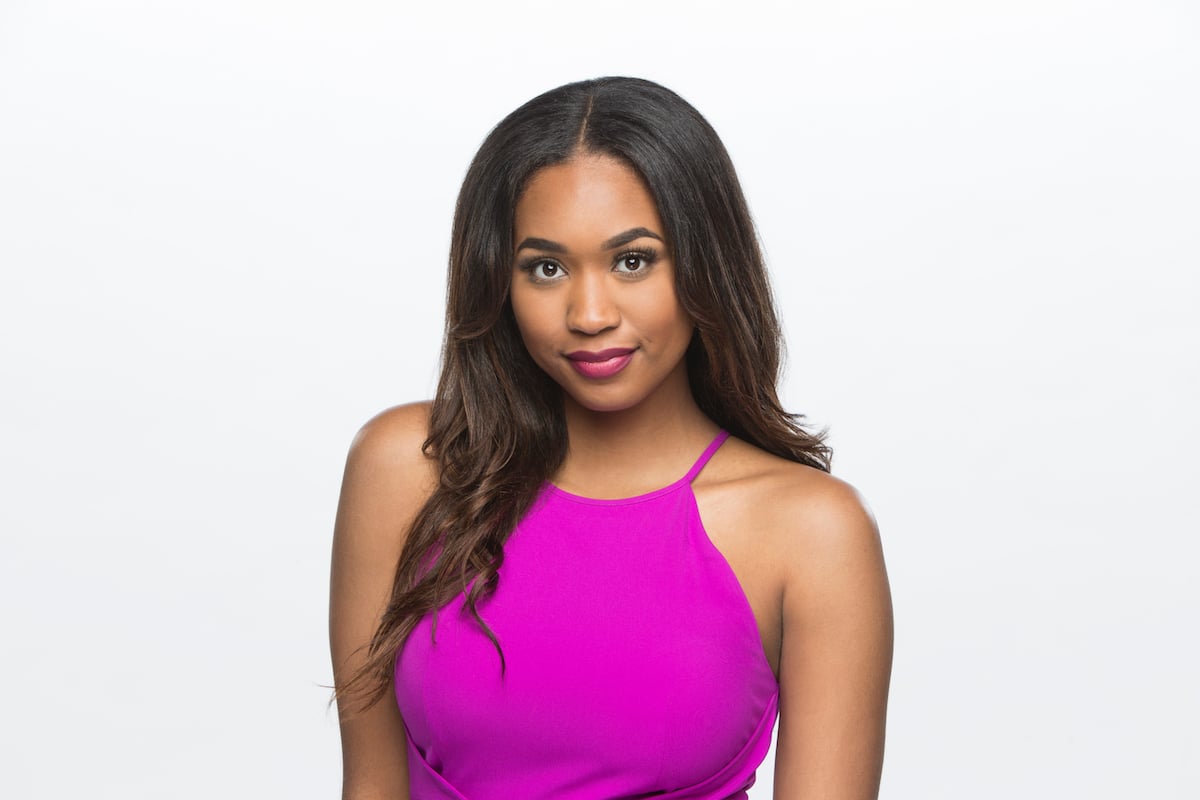 RELATED: 'Big Brother 22': Dani Briones Would Root Against The Committee as a Fan, Says Her Other Alliance Isn't Shown
Bayleigh and Tyler played the game against each other in Big Brother 20. It didn't end well between them.
A power from a hacker competition was anonymously used against the powerful alliance that included Tyler. Multiple houseguests assumed it was Bayleigh who did it and treated her differently.
Haleigh Broucher decided to come clean and said she used the power and spoke out against how Bayleigh's been treated. This led to a big fight and Bayleigh was the first person evicted in the jury.
The season came down between Kaycee Clark and Tyler. Kaycee won and some believe Bayleigh turned the jury against Tyler. She did eventually brag about poisoning juries.
They eventually reunited on Big Brother 22 and agreed to work together. But that eventually soured.
She thought Angela Rummans was trying to play her
RELATED: 'Big Brother 22': Angela Rummans Won't Watch Tyler Crispen on Live Feeds, Says 'I Don't Think It's Fair'
Bayleigh sat down with Chris "Swaggy C" Williams to talk about the season for a video on her YouTube channel. They had a long discussion about Tyler.
"So Tyler and I did not pre-game before the show. We did not have a conversation with each other. But I was aware that [his girlfriend], Angela was texting you and that was frustrating to me," she told her husband.
"Because I'm like if they are trying to play us, and that's what I felt like. I felt played like you're having Angela text my husband while you're in here to kinda calm Swaggy down while you're doing this stuff to me in the game. Why?" Bayleigh asked.
"It seems like it was the plan. But I don't think it was the plan. Because Angela never texted me on some 'Yeah, Bayleigh, Tyler, x, y, and x type thing. But it seems weird…'cause we're cool out of nowhere and then Tyler says all this stuff," he said.
Bayleigh said she asked Tyler what Angela was doing while they were in the house. She said he told her, "Honestly, Bay I feel terrible because Angela can not defend me because I haven't been telling the cameras why I'm doing things. I haven't been explaining myself and she's probably just as confused as everybody else."
She said she was relieved to know he didn't plan to backstab her. Bayleigh and Tyler agreed to leave their past behind them outside of the house. But it looks like their past played with their minds inside the house.