'Big Brother 22': Bayleigh Dayton's Theory on Why Tyler Crispen Used Black Lives Matter to Try to Quit
Many fans turned against Tyler Crispen because of a surprising move he tried to make on Big Brother 22. He went too far in trying to get other people on board with his failed plan to quit the game. Bayleigh Dayton gives her theory on why he tried to use her cause to leave.
Tyler Crispen tried to quit 'Big Brother 22'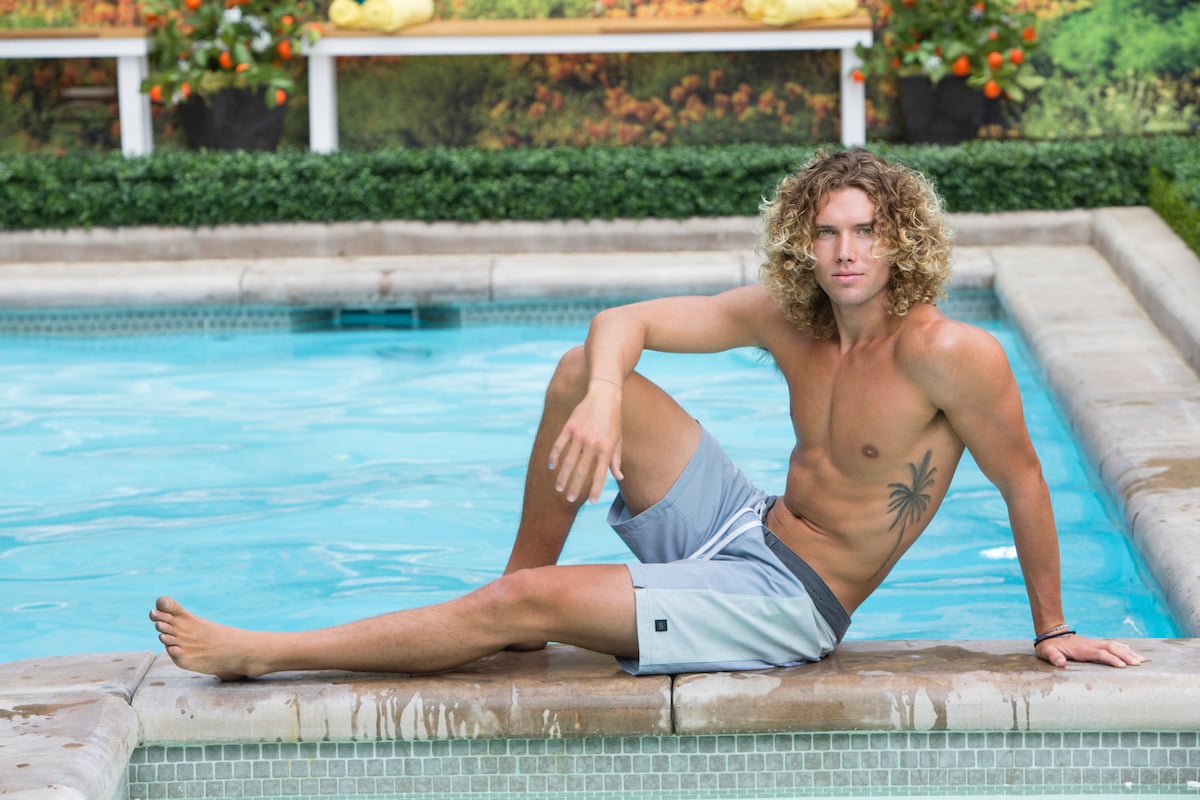 RELATED: 'Big Brother 22': Angela Rummans Releases Statement Defending Tyler Crispen's Motives for Wanting To Leave
Tyler hasn't had his head fully in the game this season. The last week before jury he tried to quit.
He claimed on live feeds producers told him he couldn't go around asking to be evicted. But he did try to tell Christmas Abbottt, who was Head of Household, to backdoor him when Bayleigh and Da'Vonne Rogers was on the block.
He first went to Bayleigh and Da'Vonne about this plan. He said he felt bad they might go when he didn't want to be there. Tyler also said he supports their "cause."
Many fans took this to mean Black Lives Matter. But this could also mean their goal to have a Black person win Big Brother for the first time.
This plan backfired. Christmas refused to backdoor him because they have a final two deal. She also told Tyler that Bayleigh was using him because she really wants Tyler's head on a platter. He then decided to go back to playing the game.
Bayleigh Dayton gives her theory why he used their cause
RELATED: 'Big Brother 22': Julie Chen Says Bayleigh Dayton Was Like a 'Brand-New Houseguest' This Season
Bayleigh sat down with Chris "Swaggy C" Williams to film a video for her YouTube Channel. In it, she gives her theory on why Tyler decided to go so far with using their cause.
"I know Tyler's not racist. It's not that," she said. She later added, "He wanted to go home. He was really sad. He missed Angela very bad. He wanted to convince [Da'Vonne] and I to go along with his plan and the only way that could be done, the only way we would believe him is if he brought up Black Lives Matter."
She continued, "So he took a risk there and he brought up something that was close to us. And Da'Vonne throughout the whole entire week I told her three days before, 'Hey, it's probably not going to be used. I think Tyler is clearing his conscious. He wanted to get it off his chest. Don't get your hopes up.'"
She said Da'Vonne was convinced saying, "He wouldn't use Black Lives Matter if he wasn't serious. I promise." Bayleigh still was suspicious given she played the game against him in the past.
In the end, she was right because Christmas didn't use the veto and he went back to playing the game against her. Bayleigh talked about not wanting to hold anything against Tyler after the game.