'Big Brother 22': Who Won the BB Comics Power of Veto Competition?
[SPOILER ALERT: Spoilers ahead for Big Brother 22.]
During Week 10 of Big Brother 22, the remaining five houseguests faced off in BB Comics for the Power of Veto. Who won the competition, and will they use the POV?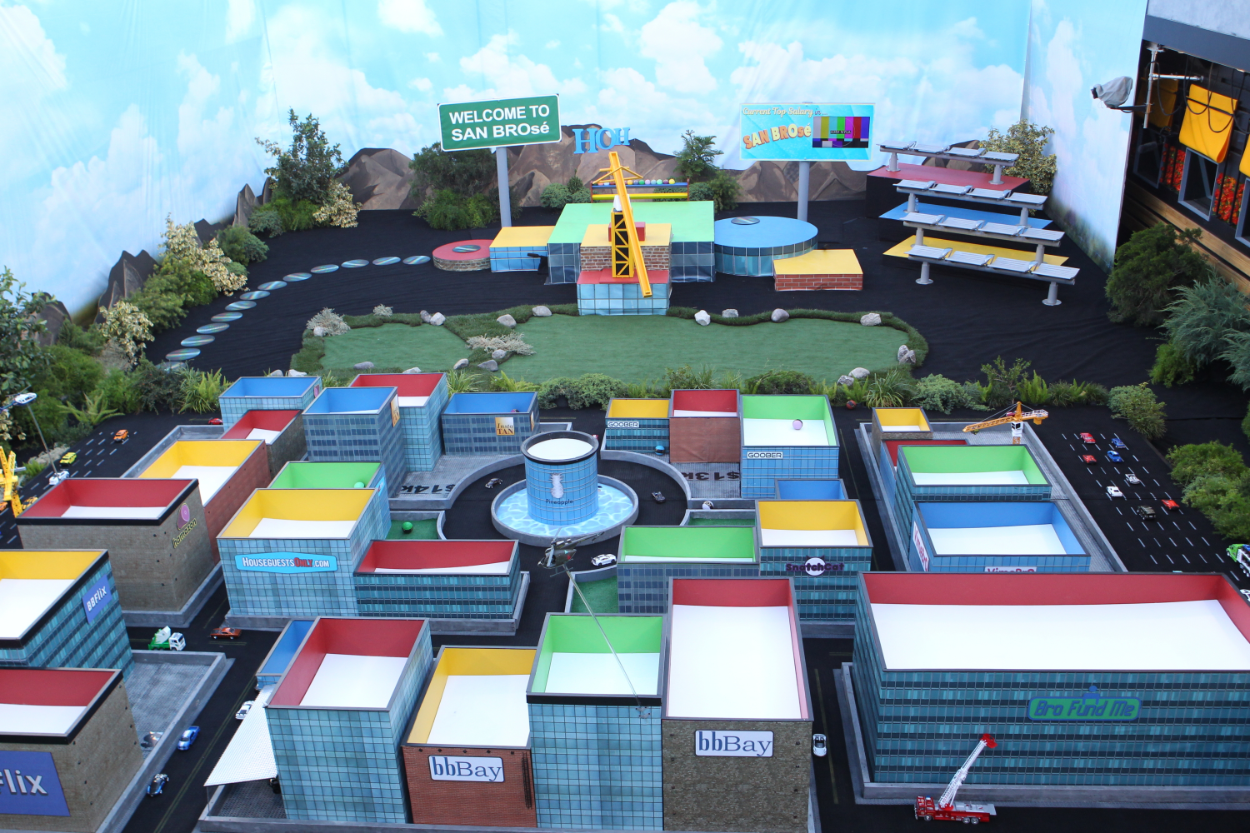 Tyler Crispen went home during Week 9 of 'Big Brother 22'
During the historic triple eviction, Tyler Crispen and his final two ally Christmas Abbott tried to flip the votes and evict Nicole Franzel over David Alexander. However, Enzo Palumbo wanted to save Nicole, his final three ally.
Therefore, he chose to evict the newbie over the former winner. Tyler then won the next HOH, nominated Dani Briones and Nicole, and snagged the Power of Veto to ensure his nominations stayed the same.
RELATED: 'Big Brother 22': Final Two Allies Already Turned on Each Other Following Triple Eviction
The house chose to evict Dani over Nicole as they deemed the BB8 runner-up the bigger threat. Cody Calafiore, Nicole's closest ally left, became the outgoing HOH and nominated Tyler and Christmas because of the move they tried to pull during the triple eviction.
The remaining houseguests believed the BB20 runner-up had a better chance of winning competitions and took the opportunity to send him to the jury house.
Nicole won Head of Household for Week 10
Following Tyler's eviction, the players faced off for the next title of HOH. The houseguests had to transport pumpkin-themed balls back and forth over a see-saw shaped like a paddle to secure the win. If a competitor dropped a ball, they had to restart.
According to the houseguests after the competition, Enzo wasn't in the running, and Christmas had to start over after she dropped a ball while paying more attention to Memphis, mistakenly thinking he surpassed her.
RELATED: 'Big Brother 22': Nicole Franzel Threatened To Self-Evict Prior To Triple Eviction
Nicole continued a steady pace throughout and walked away with her first win of the season. With her victory, the former champ has become the second U.S. BB player to snag at least one HOH in all three of her seasons, behind Dani.
The BB18 winner has also surpassed Paul Abrahamian and Janelle Pierzina with the amount of time she's spent in the house, adding up to over 200 days.
Nicole also won BB Comics Power of Veto
The new HOH nominated the remaining houseguests she had no allegiance to, Memphis and Christmas, with the former as her target. The following day they competed for the POV in the staple BB Comics competition.
Memphis took 31 minutes to complete, Enzo had a time of 28 minutes, Christmas barely beat him with 27 minutes, but Nicole took home the win with a dominating time of 11 minutes.
After the competition, Enzo was shocked the former champ put up such an impressive time and noted she might "win out" in the end. The houseguests also discussed everyone's comics and slogans.
RELATED: 'Big Brother 22': Nicole Franzel Claps Back at Fans Who Think She Doesn't Do Anything
Bayleigh Dayton – Bayleigh's comet
Christmas – Christmas Mrs. Claws: "She'll Sleigh You"
Cody – Cody Cala-fury Tornado
Dani – Dani the Regulator: "She married into the worst alliance"
David – David and Goliath
Da'Vonne Rogers – Something with a nightmare
Enzo – Enzo Meow Meow: "Don't let this cat get you by the tongue"
Ian Terry – Dirk Spacejammer
Janelle – Janelle the Bombshell
Kaysar Ridha – King Kaysar
Keesha Smith – Keesha Birthday Girl: Popping Out of a Cake
Kevin Campbell – Kevin Bandana-mal on a lion
Memphis – "Memfist"
Nicole Anthony – Nicole A. On Air
Nicole – Nicole Cereal Eater
Tyler – Houseguests didn't understand it
RELATED: 'Big Brother' Host Julie Chen Calls Out Fans for 'Judging' Nicole Franzel
Nicole will likely not use the POV, leaving Memphis and Christmas on the block. Although she has made it clear she wants Memphis gone, her closest allies Cody and Enzo, are hesitant because they would rather lose to him than Christmas.
However, it seems they will go along with the current HOH and evict Memphis. Big Brother 22: All-Stars airs Mondays, Wednesdays, and Thursdays at 8/7c on CBS.
Follow Tamara Grant on Twitter.