'Big Brother 22': Christmas Abbott Admits Her Ignorance To Da'Vonne Rogers, Asks Her To Educate Her About BLM
[SPOILER ALERT: Spoilers ahead for Big Brother 22.]
Christmas Abbott has been at odds on Big Brother 22 with fellow houseguest Da'Vonne Rogers. In addition to an argument between the two earlier this season, Abbott has also made controversial comments while talking about Rogers, and she has been mad at Rogers this week for putting her on slop. However, with Rogers on the block, Abbott recently reached out to her and admitted her ignorance. She also asked her to educate her about Black Lives Matter.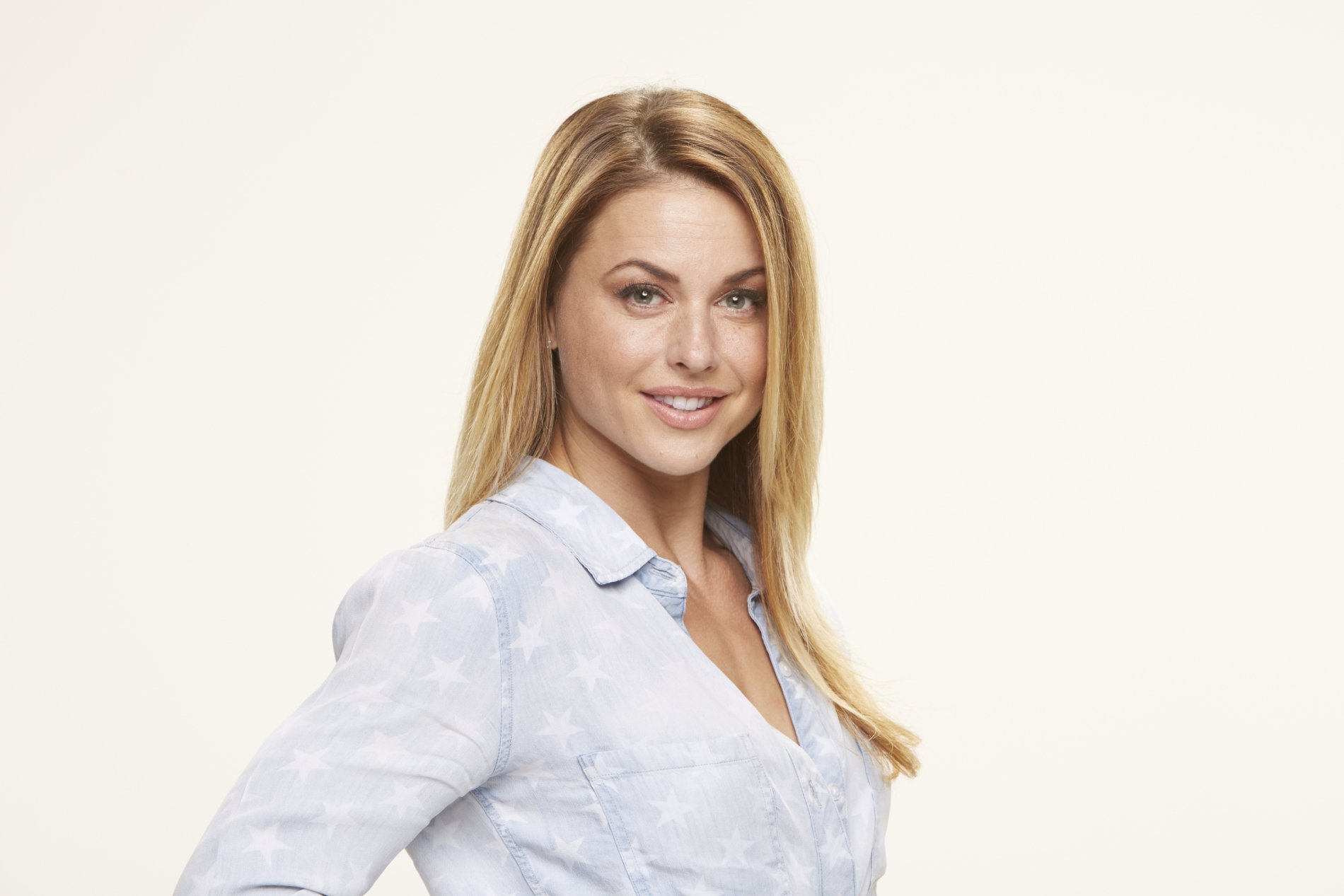 Christmas Abbott has been at odds with Da'Vonne Rogers on 'Big Brother 22'
Earlier this season, Abbott won the fifth Head of Household competition. She then put Rogers up on the block next to Bayleigh Dayton, as the two had been a tight pair all season. Abbott then later won the Power of Veto competition and chose not to use it, which kept Dayton and Rogers on the block.
However, after Abbott won the Power of Veto, Tyler Crispen had said that he wanted Abbott to use the veto. This was so that he could go on the block and go home in place of Dayton or Rogers. Crispen said that he felt responsible for them being on the block. He also admitted that Dayton and Rogers were there for a bigger purpose since they are both Black women.
RELATED: 'Big Brother 22': Paulie Calafiore Discusses His Brother Cody's Chances in the Game
Once Abbott chose not to use the veto, though, an argument later ensued between her, and Dayton and Rogers. During the argument, Abbott yelled at Dayton and got in her face. Many houseguests and fans believe that she was in the wrong for the way she spoke and acted toward both of them.
The houseguests ultimately evicted Dayton by a 9-0 vote, and Dayton even later discussed the double standard on the show when it comes to houseguests of different races, as Abbott is a white woman.
In addition to all of this, Abbott has not been happy with Rogers this week after Rogers put her on slop.
Da'Vonne Rogers asked Christmas Abbott about her potential eviction
With Memphis Garrett winning the Head of Household competition this week, he put Rogers and Kevin Campbell on the block. Crispen then ultimately won the veto and didn't use it, which kept Rogers and Campbell up there.
This led to Rogers recently asking Abbott about whether she thinks it's Rogers' week to go home or not.
RELATED: 'Big Brother': Natalie Negrotti Admits That She Shouldn't Have Voted for Nicole Franzel To Win Season 18
"If for whatever reason, you have any type of inside information, I don't know, I don't want to know the information," Rogers said on Sept. 22 Live Feeds. "All I would want to know is if it's my week for two reasons: 1. So I can prepare myself. 2. Because I ain't trying to go out there and talk to Julie [Chen Moonves] in no athletic gear … I want to look pretty for my last television presence."
Abbott then responded, "I have heard, not directly, so this is filtered and telephoned, is that there was a conversation about Kevin staying."
Abbott admitted that she is ignorant and asked Rogers to educate her about BLM
The way Abbott acted in her argument with Rogers earlier this season rubbed many people the wrong way. She also made controversial comments when she claimed that she thought she would get shot if she put Rogers and Dayton on the block.
However, on Sept. 22, during the same conversation about Rogers potentially being evicted or not, Abbott admitted her ignorance to Rogers.
RELATED: Paulie Calafiore Compares 'Big Brother' and 'The Challenge,' Says No 'Challenge' Stars Could Do 'Big Brother'
"I believe I've offended you once or twice in here, maybe five or six times — and for that, I am sorry," Abbott said on Live Feeds. "I hope that post-show, you can educate me on what I did and how I can correct because it is important for me to learn about my ignorance, about Black lives and your experience, and so much more that I'm just not aware of. And I don't want to be ignorant to it anymore."
Rogers then responded: "The beautiful thing about your journey — you've accepted accountability, you've apologized, and you have an open mind to be educated. Be proud of that, because I'm proud of you for that because people don't do that. … And thank you for that, because that makes me feel good and that makes me feel a lot better about our friendship."
Big Brother 22: All-Stars airs Sunday, Wednesdays, and Thursdays at 8 p.m. EST on CBS, and Big Brother Live Feeds can be watched on CBS.com.
Follow David Wysong on Twitter.