'Big Brother 22': Christmas Abbott Apparently Has an Alter Ego With a Possibly Problematic Name
Big Brother season 22 Christmas Abbott found herself in a load of controversy last week when she nominated Da'Vonne Rogers and Bayleigh Dayton for eviction at the same time. The backlash continued after she sparked a huge argument with them. Now that Dayton has been evicted from the house, she is speaking about some of the things Abbott said that she wasn't aware of.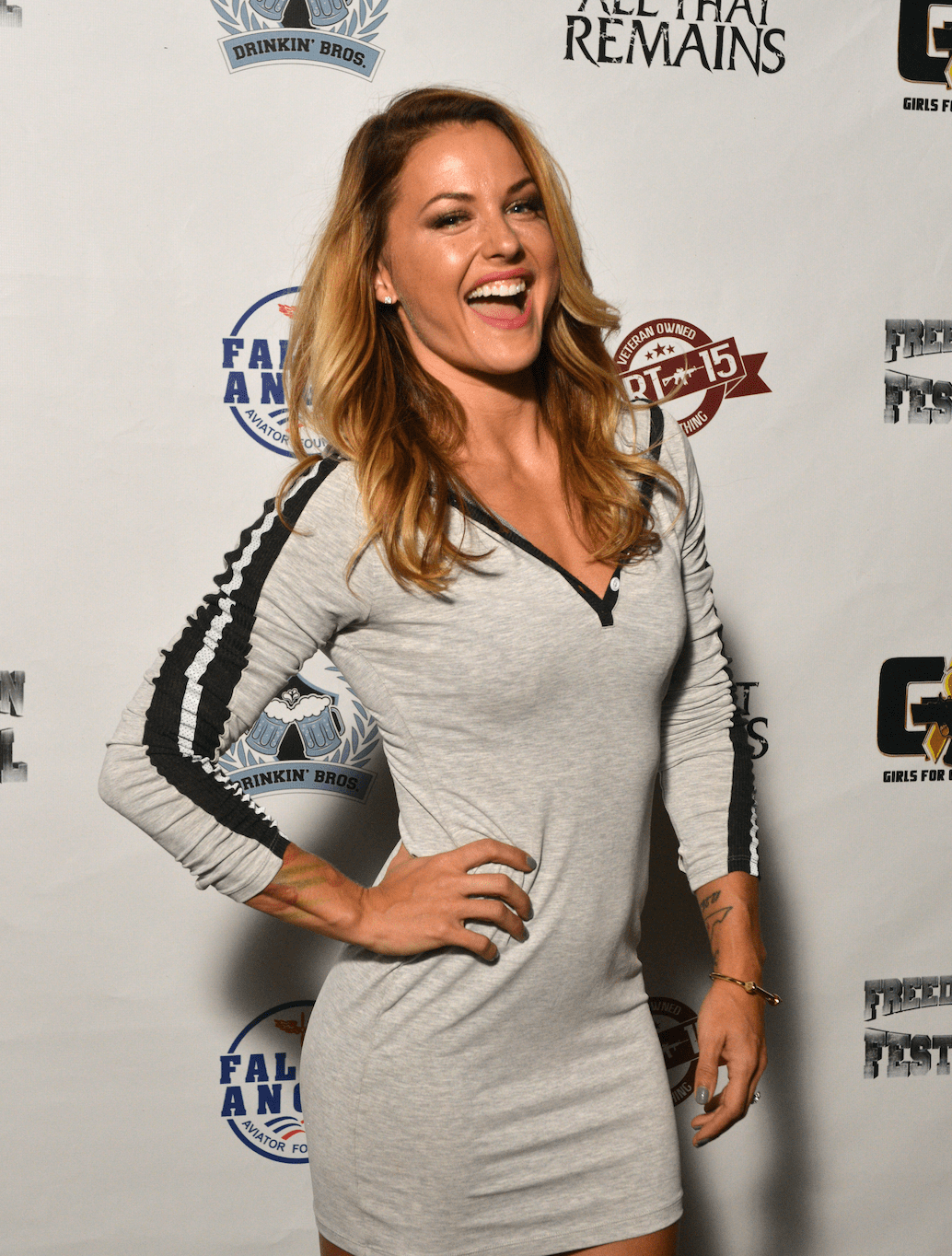 Christmas Abbott had a controversial confrontation with Bayleigh Dayton and Da'Vonne Rogers
When Christmas Abbott, a member of the majority secret alliance won Head of Household, Da'Vonne Rogers and Bayleigh Dayton were nominated for eviction. Though they were a pair and they were close allies in the house, many fans have thought this was problematic since they are the only Black women in the house and there are still plenty of people left in the game. It also continued the trend of minority contestants or women contestants being nominated for eviction or evicted from the house.
After this happened, Tyler Crispen said he would try to get himself nominated and go home in order for Rogers or Dayton to stay. He said that he wanted to do this because he thought that he was the reason why they were on the block. He also felt like he could help the Black Lives Matter movement's cause by helping them stay. However, this did not go as planned as Crispen said production wouldn't let him do that and Abbot said that she wouldn't put him up either.
This led to an argument that Abbott had with Dayton and Rogers in which she yelled and got in Dayton's face. Most people in the house thought that Abbott was in the wrong for speaking to and confronting them that way. Though they made amends with Abbott, it is definitely the standout moment of the season so far that fans are sure not to forget.
Abbott reportedly has an alter ego
For an exit interview with Entertainment Tonight, Dayton talked about her eviction and said that she had "multiple things" she'd like to say to Abbott after the events that occurred in the house. In the interview, Dayton mentioned an alter ego that Abbott has. Abbott also mentioned the name on the live feeds.
"Christmas and I had a conversation where she calls her alter ego 'Towanda,' which, OK, I get it. But do you understand what that means to me as a person and what that says?" she said. On one hand, Towanda is a common name for Black women, including Toni and Tamar Braxton's sister, Towanda Braxton. It could be taken that this alter ego is to embrace more stereotypical behaviors of Black women.
Towanda is also said in the movie Fried Green Tomatoes by Kathy Bates' character as her alter-ego when she wants to do things like drive into people's cars. Even if it is taken from the movie, some fans still believe that is no excuse.
The baby website Baby Name Wizard notes that the name, also spelled Tawanda, is a primarily African American name and hints that its use in the film may be stereotypical in nature.
"That's [the] No. 1. I want to talk to her about that and the microaggressions and I want to talk to her about the labels — about respecting people's faces and how if she does something like that, it's OK but if I do it in return, it's not OK," she added. "What I'm offended by is that I've had these conversations with you beforehand and then you still put me in that compromising position. And if you respected someone, you would not do that to someone, especially knowing the burden that they carry and the time that we're in. So yeah, I definitely will have a conversation with Christmas about it."
Dayton reacts to another controversial moment from Abbott
Dayton was also asked about Dayton's remarks about her and Rogers, which many fans believed were racially-charged. Abbott implied that she would be assaulted if she put Rogers and Dayton on the block, specifically stating that she would get cut or shot by Dayton. Prior to the interview, Dayton had not heard that Abbott said that about them.
She explained, "This is my first time hearing it. I was not aware, but that was the vibe that we were getting and I'm so glad that it was shown and that it was seen because a lot of the times when we talk about these things, people are like, 'Oh, you're just bringing race into it. You always pull that card.' No. These are things that we feel and we have evidence that this is how people are behaving and this is what they're saying,"
Dayton explained that she already had an idea that Abbott would have said something like that. "I knew from Kevin, he said, 'She wants me to keep things calm after the nominations,'" she said. "And I'm like, 'That only means one thing. You think we're gonna just blow up.' I'm so happy that Day and I handled ourselves the way that we did, because we could've blown up. We could've been angry. But that's what she wanted and I would not give her that."
Big Brother airs Wednesdays, Thursdays, and Sundays on CBS.