'Big Brother 22': Christmas Abbott Asks Da'Vonne Rogers To 'Educate' Her About BLM; Fans Don't Buy It
'Big Brother 22' star Christmas Abbott asked Da'Vonne Rogers to 'educate' her about BLM. Fans don't buy it due to Christmas' previous behavior.
[SPOILER ALERT: Spoilers ahead for Big Brother 22.]
When Christmas Abbott nominated Bayleigh Dayton and Da'Vonne Rogers for eviction, she asked if they would get upset and "cut" or "shoot" her. Additionally, she has repeatedly claimed that the ladies "charged" her during their verbal argument in Big Brother 22 Week 5, although it never happened. Therefore, when Christmas asked Da'Vonne to "educate" her about Black Lives Matter only a day before the fan-favorite's likely eviction, viewers aren't buying it and believe she might have ulterior motives.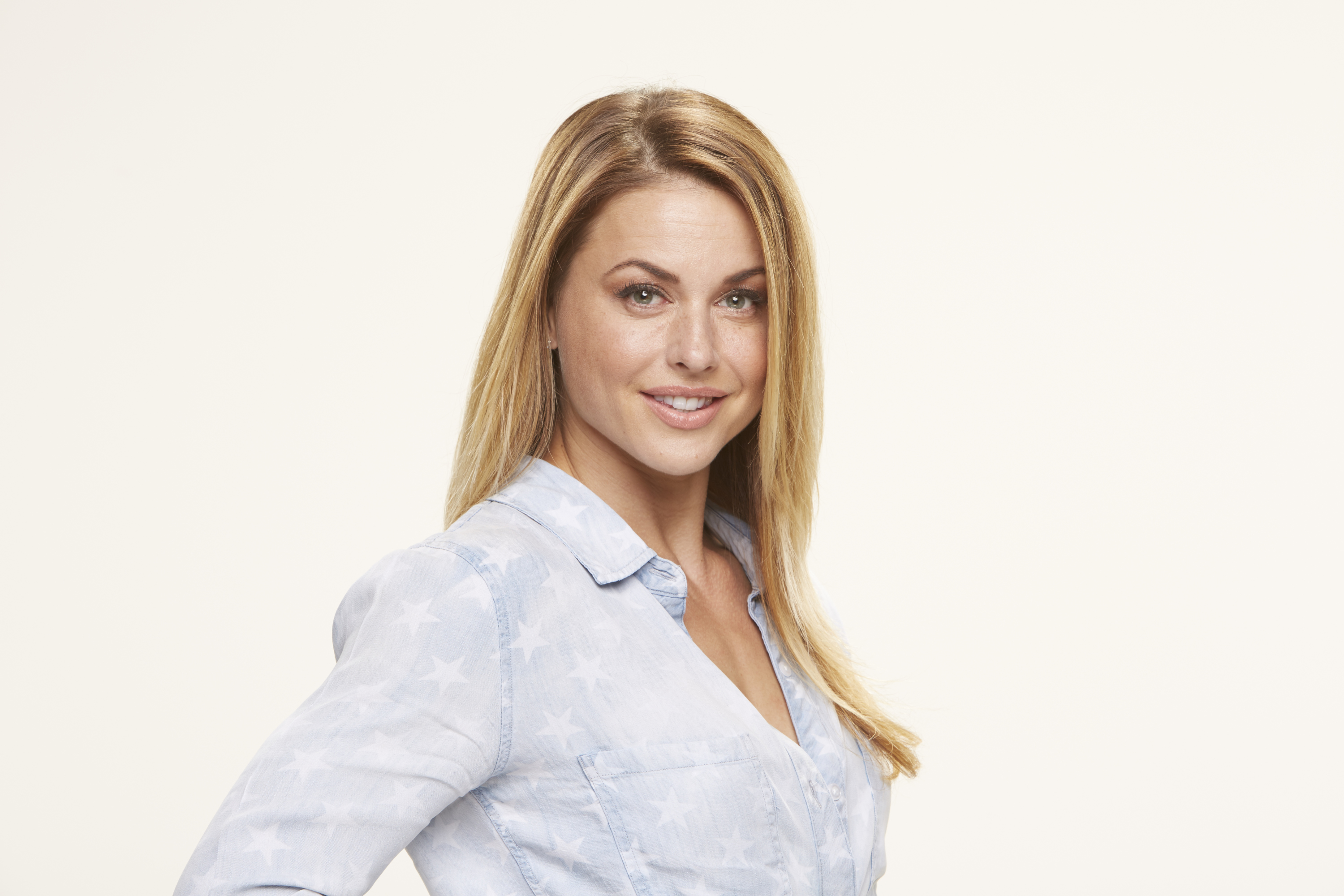 Christmas Abbott and Da'Vonne Rogers got into an argument on 'Big Brother 22'
During Week 5, Christmas Abbott barely beat out Da'Vonne Rogers to snag the title of Head of Household. After Dani Briones (formerly Donato) and Tyler Crispen previously planted the seeds that she should nominate Bayleigh Dayton and her "untouchable" Da'Vonne, the new HOH followed through and put up the allies for eviction.
She then won the Power of Veto and chose not to use it, guaranteeing one of the friends would go home that week. After the POV ceremony, Christmas asked Da'Vonne why Bayleigh hadn't spoken to her.
The three-time competitor attempted to explain that her friend felt betrayed by Christmas because they shared a room and exchanged "personal game information."
However, the HOH didn't see things the same way and got heated while explaining her side of the story. After Christmas raised her voice and began cussing, Da'Vonne walked away, and Bayleigh entered the bathroom.
She and Christmas then got into it until Da'Vonne grabbed her friend and guided her outside, where they vented their frustrations.
Christmas asked Da'Vonne to 'educate' her about Black Lives Matter
After Bayleigh's eviction, Christmas apologized to Da'Vonne, but the two still weren't on speaking terms. Additionally, the BB19 finalist got upset that the three-time competitor made her a Have-Not a couple of weeks later because she thought they buried the hatchet.
During Week 7, Da'Vonne found herself on the block, and the majority alliance decided she would go home. Wanting to get closer with her, Christmas informed Da'Vonne most people were leaning toward evicting the three-time competitor.
The BB19 finalist also apologized for offending Da'Vonne several times in the house. She then asked the three-time competitor to "educate" her on "what she did" after the season because she realized she's ignorant about racial issues.
Additionally, Christmas noted she wanted to learn about Black Lives Matter and Da'Vonne's "experience." The three-time competitor thanked her for apologizing, acknowledging where she went wrong, and showing a desire to learn. Even though Da'Vonne seemed to have bought it, fans think Christmas has different intentions.
Fans think Christmas only wants a jury vote
The BB19 finalist spoke ill of Da'Vonne several times the day before speaking to her because she didn't like that the three-time competitor picked her as a Have-Not.
Additionally, Christmas became convinced Da'Vonne slaughtered her in her Diary Room sessions, which she believes had something to do with Zingbot's diss toward her.
Therefore, they felt she only spoke to Da'Vonne and told her she was going home first and brought up BLM to gain a jury vote from her. Additionally, many pointed out that she had a couple of weeks to bring the issue up with Da'Vonne but intentionally waited until a day before she would likely leave the house.
Others think producers in the Diary Room might have clued her in on how the outside world perceives her. As a result, they believe Christmas is acting for the cameras and not being genuine.
Finally, several Live Feed viewers noted that it's not Da'Vonne's, or any Black person's job to educate others on racism. Big Brother 22: All-Stars airs Sunday, Wednesdays, and Thursdays at 8 p.m. EST on CBS.
Follow Tamara Grant on Twitter.