'Big Brother 22': Christmas Abbott Denies Kissing Memphis Garrett: 'I Was Telling Him a Secret'
Returning players Christmas Abbott and Memphis Garrett aligned early into Big Brother 22 and became very good friends throughout the season. Their closeness sparked rumors of a possible showmance as fans believed the two flirted and kissed at one point, even though they are in committed relationships outside of the house. Following the finale, Christmas broadcasted live on Instagram and addressed the rumors surrounding her relationship with Memphis.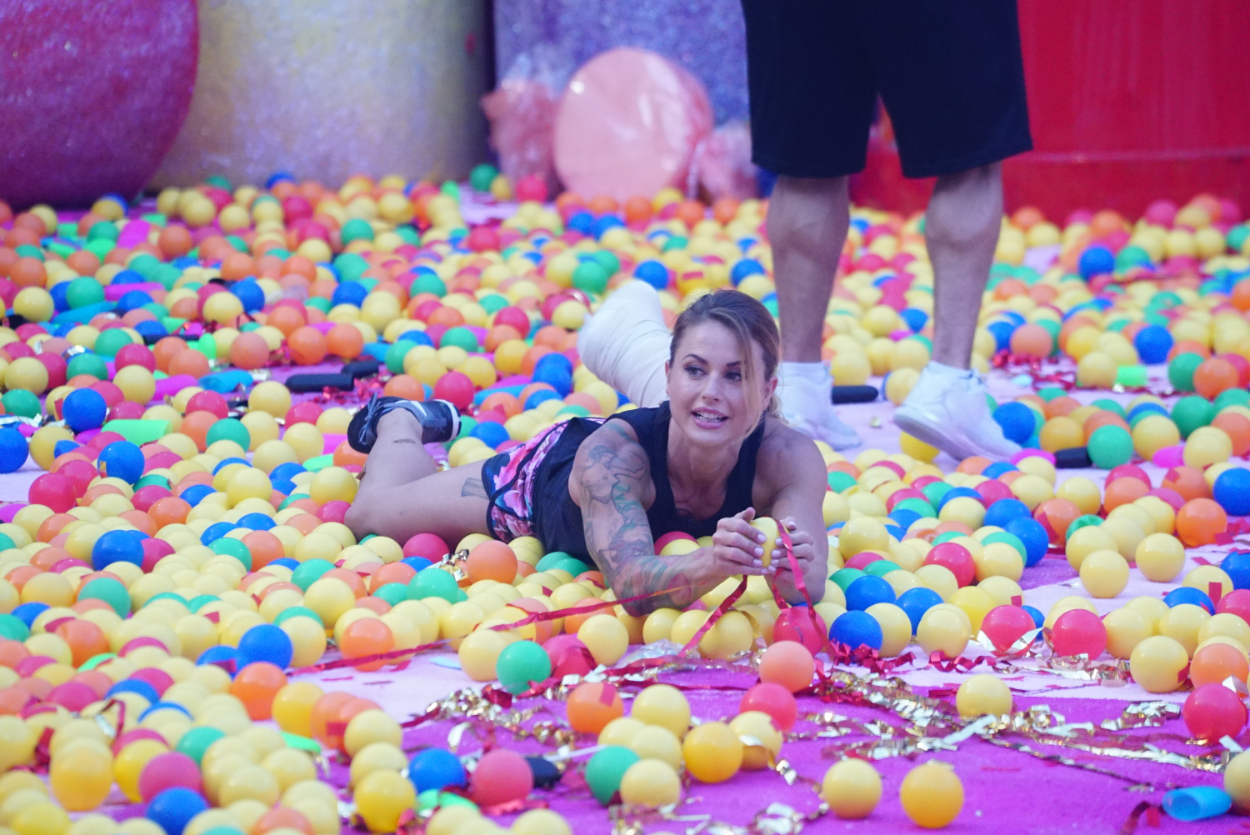 Christmas Abbott and Memphis Garrett aligned during 'Big Brother 22'
During the first week of Big Brother 22, Memphis Garrett approached Cody Calafiore, Dani Briones, Tyler Crispen, Christmas Abbott, and Nicole Franzel and invited them into "The Committee."
Even though the group had their cracks, they won nearly all of the Head of Household competitions, retaining control of the house.
The alliance had to disband during the triple eviction, and Christmas and Memphis ended up on the outs of final three allies, Enzo Palumbo, Cody, and Nicole.
The two were nominated together during Week 10 and became closer friends while on the block. Live Feed viewers began noticing how much time the allies spent together and began to believe they were developing a showmance.
Fans thought Christmas and Memphis kissed
During Week 9, the houseguests hung out in the HOH room in the dark, and Christmas fell onto Memphis' lap before quickly getting up and walking across the room.
Many viewers believed Memphis pulled Christmas; however, it's difficult to tell due to the camera angle. A few days later, she seemingly whispered something into Memphis' ear as he held a sheet over his head.
Again, viewers couldn't see what happened because of the camera angle, but they insisted the two shared a kiss. After the debated clip circulated Twitter, fans dug up a preseason interview in which Memphis named Christmas as a possible showmance partner.
Therefore, many viewers believed the two actually developed a romantic connection, despite having serious romantic partners outside the house. 
Christmas claims she told Memphis a secret
A few days after the finale, Christmas addressed her relationship with Memphis. In a Nov. 2 Instagram Live, she explained the two became great friends in the house because they "had a lot in common," including young sons and a "similar schedule."
She called him a "great dude" and noted she enjoyed having someone else in the house with the same situation. Christmas also responded to the rumors that she kissed Memphis, calling them "not true." She insisted she told him a "secret in his ear" before they went to bed, as that's typically what players do in the game do.
Memphis' girlfriend doesn't believe the rumors either, as she seemingly followed Christmas on Instagram shortly after reports of the alleged showmance broke.
She also responded to news outlets that claimed she deleted pictures with Memphis from her social media accounts, insisting she never posted photos with him. Big Brother 23 returns in the summer of 2021.
Follow Tamara Grant on Twitter.