'Big Brother 22': Fans Upset by Cody Calafiore Comparing David Alexander Lying To O.J. Simpson
'Big Brother 22' fans are upset by Cody Calafiore and Tyler Crispen comparing David Alexander lying about a power to accused murderer O.J. Simpson.
[SPOILER ALERT: Spoiler ahead for Big Brother 22.]
Even though David Alexander left Big Brother 21 as the first boot, he showed he had a good read on the house. Therefore, he returned for the following All-Stars season. After laying low for a few weeks, David began figuring out the prominent people running the house and won his first competition.
When he pretended he didn't win the power, several houseguests got annoyed with him. Cody Calafiore compared David refusing to admit it to O.J. Simpson lying about murders in which the football star was later found civilly responsible.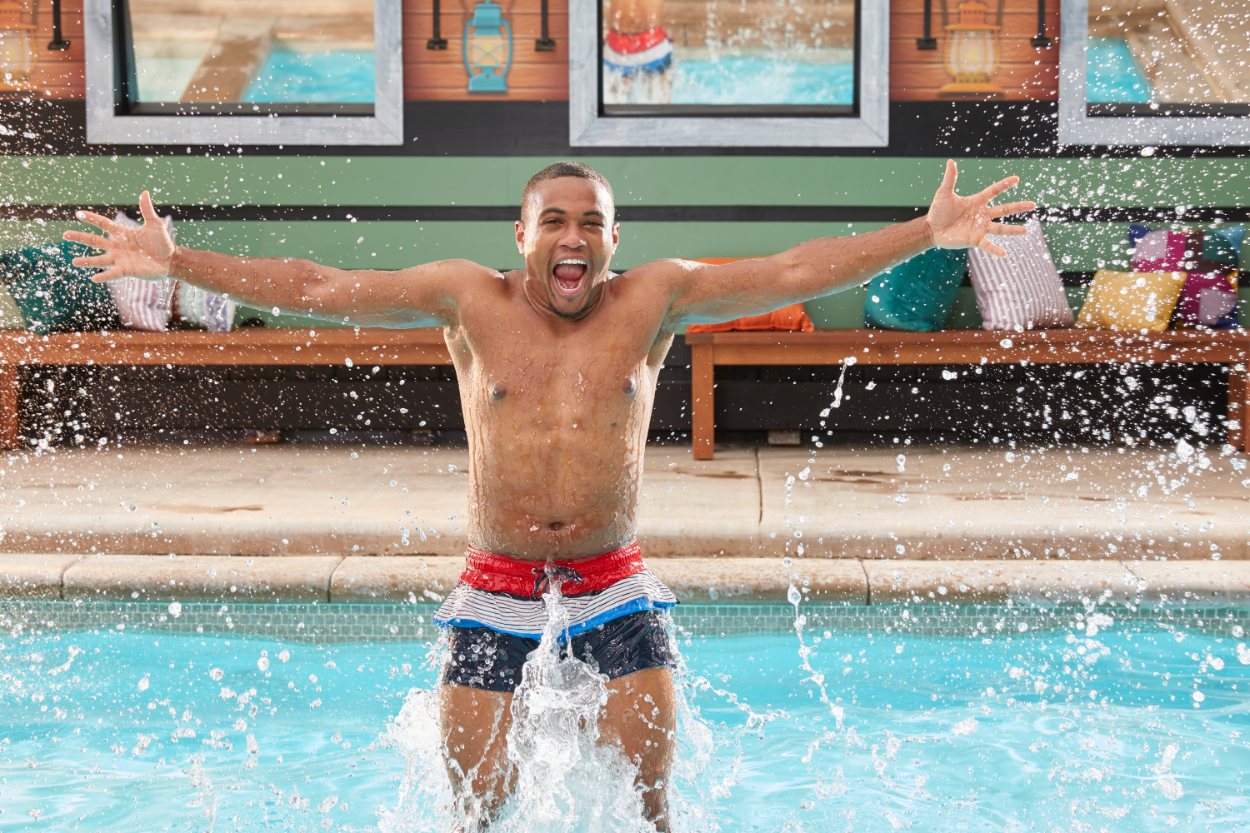 David Alexander won his first competition of 'Big Brother'
After the Safety Suite competitions concluded, the houseguests participated in the BB basement twist for three unique powers.
Dani's allowed her to pick an outgoing Head of Household to play in the following HOH competition, Christmas Abbott claimed the Blocker power that prevents her or someone of her choosing from becoming a post-Veto nominee, and David won the Disruptor power, which saves a houseguest from initial nominations, forcing the HOH to nominate someone else.
He didn't tell anyone that he won his first competition and secretly activated the power when Dani nominated him for eviction the following week.
As a result, she replaced him with her ally, Tyler Crispen. David then lied about it to cause a commotion, and several houseguests became annoyed as they wanted him to own up to it.
Memphis Garrett claimed he received permission from executive producer Rich Meehan to intimidate his co-competitors and wanted to get the truth out of David.
Therefore, he smacked the houseguest on the back and sarcastically congratulated him for winning.
Cody Calafiore compares David Alexander lying to O.J. Simpson
After that confrontation, Tyler, Cody, Ian, and Nicole sat outside, talking about David pretending that he didn't use the power. Tyler brought up a video he watched of David showing off his fake crying skills when he auditioned last season.
Cody asked why no one is calling him out for it, and Nicole questioned why it mattered. She wondered why Cody wanted "confirmation" if they already believed David had the power.
The BB16 runner-up compared the situation to infamous former football star O.J. Simpson who was found civilly responsible for the deaths of his ex-wife Nicole Brown Simpson and her friend Ron Goldman.
Cody claimed Simpson got away with the murders because he never owned up to it. Nicole Franzel quickly interjected and noted the situations were different, but Tyler insisted they weren't because David "did a murder, he murdered me."
The BB16 runner-up then used another false comparison and asked Nicole how they would obtain proof if someone "committed a crime" that resulted in Tyler ending up on the block. Ian noted that they don't need evidence in the Big Brother house.
Fans immediately took offense to the comparison, calling it racially motivated, as they felt David did nothing wrong by saving himself as the intended target.
They also don't understand why Cody and Tyler would compare him saving himself to an accused murderer. Additionally, many Live Feed viewers believe the group is blaming the wrong person because Dani nominated Tyler, not David.
Big Brother 22: All-Stars airs Sundays, Wednesdays, and Thursdays at 8 p.m EST on CBS.
Follow Tamara Grant on Twitter.