'Big Brother 22′: Dani Briones' Husband Deletes His Twitter After Going off on 'Trolls'
Many Live Feed viewers have claimed that close allies Cody Calafiore and Dani Briones flirt each other and send her husband, Big Brother 13 houseguest Dominic, clips of their interactions. He clapped back at the "trolls" and insisted his wife could do whatever she wants because he's not jealous. A little over a week after explaining himself, Dominic decided to delete his Twitter.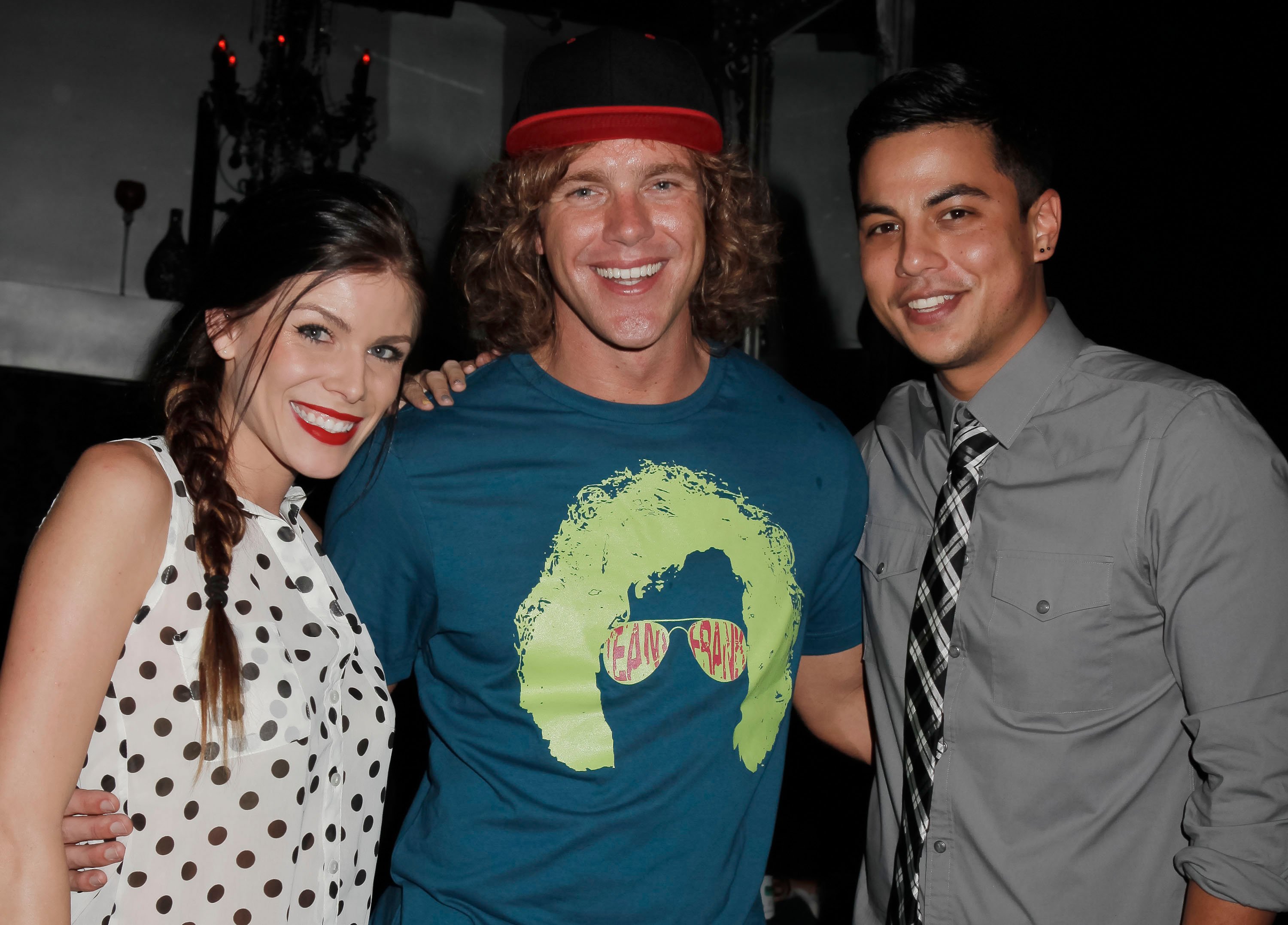 Fans accuse Dani Briones and Cody Calafiore of having a romantic relationship
During the first week of Big Brother 22, Cody Calafiore, Dani Briones (formerly Donato), and Nicole Franzel formed a close-knit alliance. They also created and joined several other groups involving other houseguests to ensure their safety.
Because the group hang out often and tease each other, fans accuse the ladies of flirting with the BB16 runner-up.
For example, Dani and Cody have a continual game of scaring each other, an ongoing activity some Live Feed viewers consider disrespectful to her husband, BB13 houseguest Dominic Briones.
He addressed the rumors, and others, including his financial health, in a series of tweets. 
Dani's husband Dominic responded to accusations on Twitter
On Sept. 16, Dominic responded to several "trolls" who sent him a clip of Dani repeatedly asking Cody to stay awake and talk to her. He claimed the people creating those rumors "have obviously never been in a committed, loving relationship" and directly addressed the clip, stating, "Dani can stay up chatting with whoever the hell she wants."
He also told the internet trolls to "stay reaching" and insisted he's "not phased" by anything his wife is doing in the house as he's not "possessive, controlling, or jealous."
One Twitter user claimed he and his wife are not doing well financially, and the BB13 houseguest denied the rumor. He also added, "It shouldn't matter as long as we're happy. Which we are."
Additionally, Dominic responded to people making fun of Dani for her occupation as a stay-at-home mom, calling the job is "an honor and a privilege. Trying to drag someone for that is pathetic. I wish everyone could stay home and enjoy their kids if they want to."
Dominic deletes Twitter
After Dom explained himself, he continued to receive hate and decided to delete his Twitter. However, he is still operating his wife's social media accounts and began posting on hers a couple of weeks after deactivating his own.
One of the first tweets he posted to Dani's page after coming back is a quote from BB2 champ Dr. Will Kirby calling out fans who take the show personally and become "enraged" by it.
He also clapped back at a couple of Twitter users, gave his opinion on Dani's current gameplay, and talked about her chances of surviving the unprecedented triple eviction.
Additionally, Dom opened up the comments on Dani's Instagram account as he's previously had them turned off throughout the season so far. Big Brother 22: All-Stars airs Sundays, Wednesdays, and Thursdays at 8 p.m. EST on CBS.
Follow Tamara Grant on Twitter.