'Big Brother 22′: Dani Briones' Husband, Dominic Says He's Not Jealous, Tells Fans 'Stay Reaching'
Fans have been talking about how Dani Briones is playing in Big Brother 22. One person who is rooting for her is her husband, Dominic Briones, who has also played the game. He responded to fans spreading rumors and told them to "stay reaching."
Dani and Dominic Briones got married after 'Big Brother 13'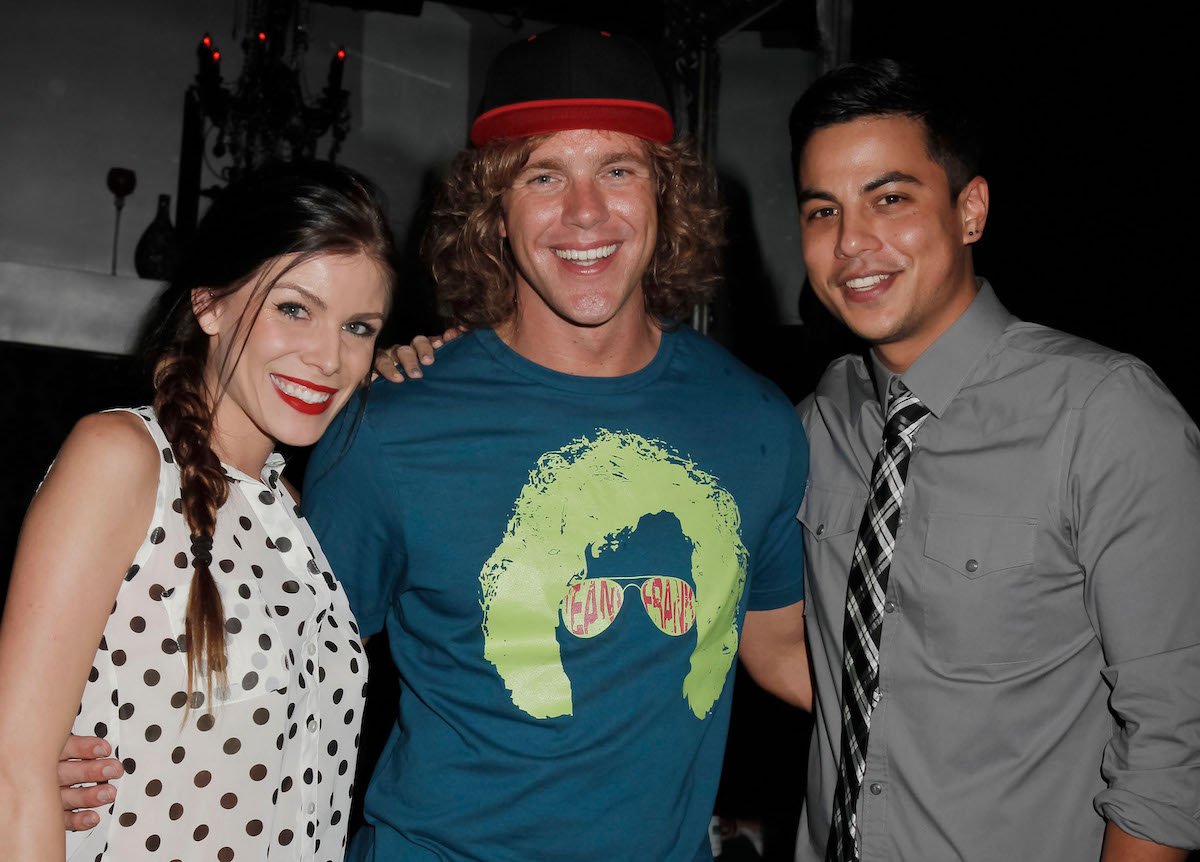 Big Brother 13 had houseguests team up as duos. Dominic was paired up with Adam Poch, and Dani was paired up with her father, Dick Donato.
Their connection formed on that season. They later got married in January of 2013. They then had a daughter named Tennessee in 2018.
Dani claimed it wasn't love at first sight between them. "Truth be told, I really didn't like him at first," she told People. "I thought he was a little troublemaker. But we became friends, and although I didn't like him like that, it just grew."
She claimed it wasn't until after the finale that they became "inseparable." Now they're separated because she returned for Big Brother 22.
Fans have been talking about Dani Briones and Cody Calafiore
Dani has been secretly working with Cody Calafiore for some time now. But their relationship hasn't been so smooth. They sometimes have bickered, and fans have noticed.
On Sept. 15, fans noticed they were talking in the Head of Household room late at night. Cody was ready to call it a night and go to bed. Dani repeatedly asked him to stay.
Many fans reacted to the interaction on Twitter. It's one of many interactions between them that fans believe are weird given both of the houseguests are in relationships with people outside of the house.
He said he's not jealous
Dominic responded to a Twitter user who claimed he's struggling financially. He denied this then tweeted on Sept. 16, "But if we're dead broke or balling out…. it shouldn't matter as long as we're happy. Which we are. I only hope the same for you all out there."
He later added, "And also, being a stay at home mom is an honor and a privilege. Trying to drag someone for that is pathetic. I wish everyone could stay home and enjoy their kids if they want to."
The former houseguest also addressed people talking about Dani and Cody's relationship. "And while I'm at it….. it's actually sad that you trolls have obviously never been in a committed, loving relationship. Probably never had a relationship period. But that's neither here nor there. Dani can stay up chatting with whoever the hell she wants…" he tweeted.
"It's called trust, and loving someone knowing that the relationship you've built is strong. I'll never be possessive, controlling, or jealous. So stay reaching…. and know I'm not phased. I just feel bad for y'all never knowing what a healthy relationship feels like," he added.