'Big Brother 22': Dani Briones Encouraged Nicole Franzel To Uninvite Janelle Pierzina From Wedding in Goodbye Message
Ahead of 'Big Brother 22' Week 3 Live Eviction, Dani Donato Briones encouraged Nicole Franzel to uninvite Janelle Pierzina from wedding in goodbye message.
[SPOILER ALERT: Spoilers ahead for Big Brother 22.]
Four-time competitor Janelle Pierzina and Big Brother 18 champ Nicole Franzel had not seen eye to eye since entering BB22, even though they were friends before the season began. Due to outside drama, the ladies came into the All-Stars house not trusting one another and spoke negatively about each other.
Nicole also told multiple houseguests that she didn't understand why Janelle wasn't talking to her when she invited the fan-favorite competitor to her wedding. A couple of days before the four-time competitor's possible eviction, Dani Donato Briones encouraged Nicole to revoke Janelle's wedding invitation in her goodbye message.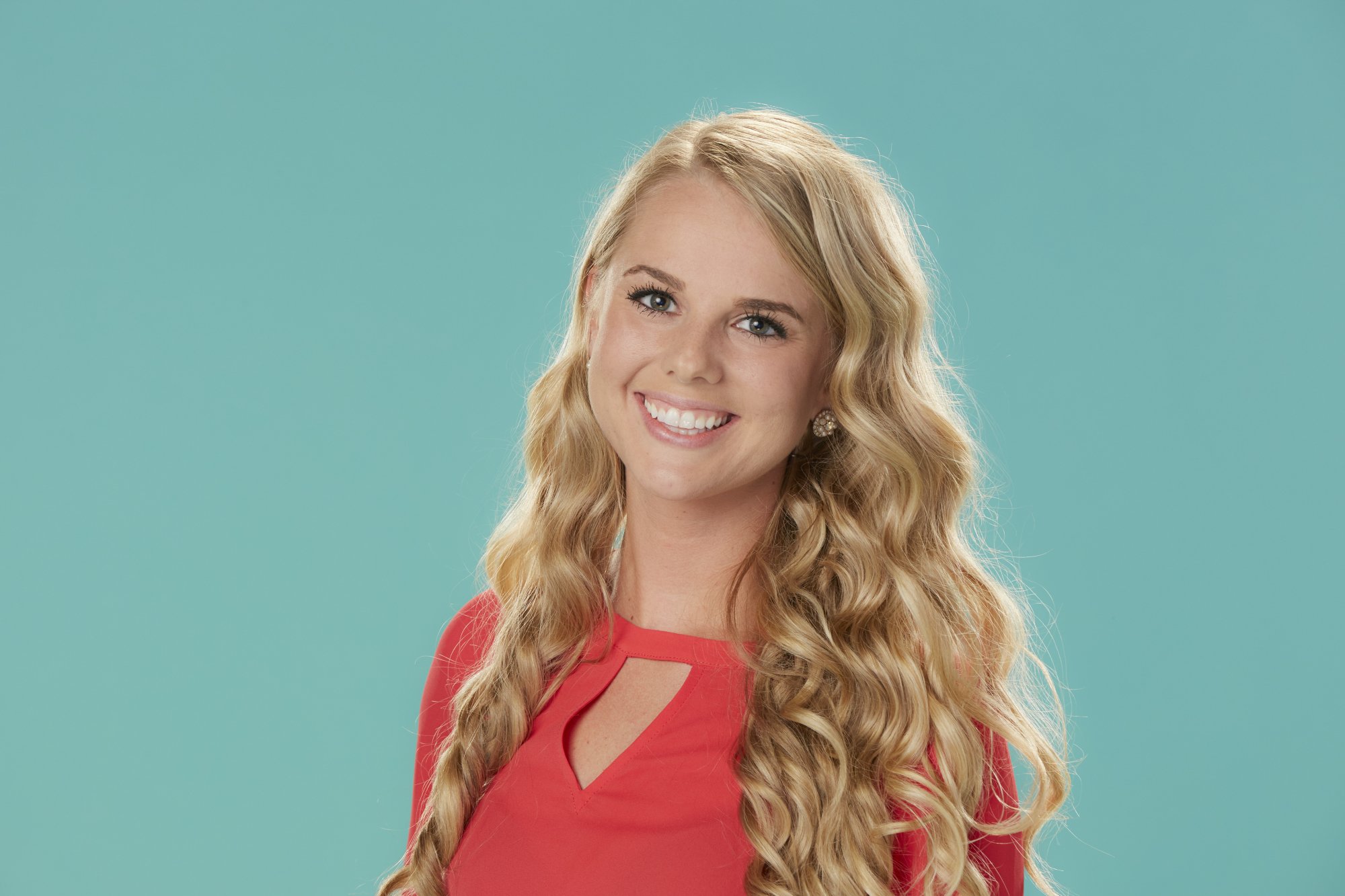 Nicole Franzel and Janelle Pierzina at odds in 'Big Brother 22'
Before entering the Big Brother All-Stars house, four-time competitor Janelle Pierzina didn't trust Nicole Franzel because of the way she treated BB13 winner Rachel Reilly Villegas during The Amazing Race.
The two were in a Big Brother alliance, so Rachel and her sister Elissa Slater told Nicole that another team plotted to U-Turn them. Nicole and her fiancé BB18 star Victor Arroyo "fact-checked" with the team the sisters warned them about and then conspired to U-Turn the BB13 champ instead.
However, Nicole insists she only asked the other team if the rumors were true. Janelle feels the BB18 winner backstabbed her real-life friends and doesn't like how Nicole plays the game.
Therefore, she came into the season not trusting the three-time competitor. After Nicole found out that Janelle mentioned her name to then-Head of Household Memphis Garrett as a possible backdoor plan, she wanted to target the fan-favorite player first.
During the next week, Nicole rudely picked Janelle for the next Have-Not and Alliance member Tyler Crispen then became the next HOH. He then nominated Janelle alongside her longstanding ally Kaysar Ridha.
Dani Briones encouraged Nicole Franzel to revoke Janelle Pierzina's wedding invitation
A couple of days before her likely eviction, Dani Donato Briones, Tyler, and Nicole spoke in his HOH room. Dani encouraged Nicole to uninvite Janelle from her upcoming wedding in her goodbye message.
Tyler also agreeing, noting Nicole "has no choice" but to do so. The BB8 runner-up then coached the BB18 champ on how to revoke the wedding invitation, explaining Nicole has to make the jab funny, not mean.
She also brought up Nicole's Have-Not speech as an example and reiterated that the audience has to find it "hilarious" and not plain rude.
Nicole Franzel said she disinvited Janelle Pierzina from wedding in goodbye message
After Nicole filmed her goodbye messages to the longstanding allies, she went into the Photo Room to report to Dani. While doing her nails, the BB8 runner-up asked if she made it funny and Nicole admitted she didn't, making Dani laugh.
The BB18 winner claimed Dani would get her into trouble but noted she "covered all my bases." Nicole started to reveal what she said before a surprised Christmas Abbott interrupted her.
Dani then explained the BB18 winner should have prefaced the uninvite with a compliment, so she wouldn't come across looking like a "jerk." Apparently, Nicole didn't because she admitted she "f***ed up" before revealing what she said.
According to the BB18 champ, she told Janelle something along the lines of, "I was hoping we would work together because I thought we were friends in real life. But you don't feel the same way, and I heard you don't want to come to my wedding, so you're not invited anymore."
The ladies didn't get to fully react to the seething message because Ian Terry walked into the room. Big Brother 22: All-Stars airs Sundays, Wednesdays, and Thursdays at 8 p.m. EST on CBS.
Follow Tamara Grant on Twitter.