'Big Brother 22': David Alexander Caused a Small Fire While Cooking French Fries
After leaving Big Brother 21 as the first boot, David Alexander returned for the following season to prove himself as a competitor. However, he hasn't managed to make any strong allies. Even so, David has begun to figure out who is working together by staying in the kitchen and watching who goes off in corners to talk. During Week 7, he accidentally started a small fire on the stove while cooking french fries.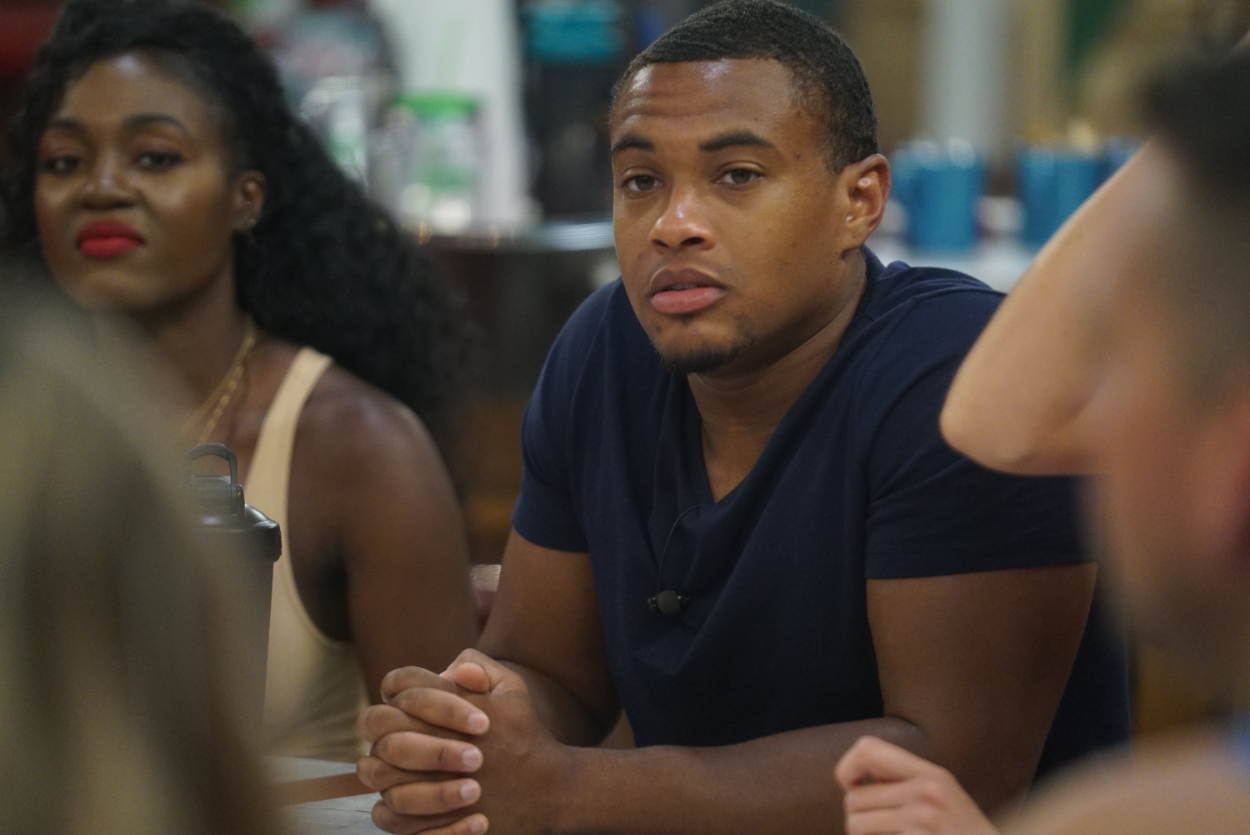 David Alexander short stint on 'Big Brother 21'
Last summer, then 29-year-old senior sales representative David Alexander got banished alongside three other houseguests from the Big Brother house only hours after entering due to the Camp Director twist.
To stay in the competition, they had to find their way back into the house. However, David couldn't figure it out in time, resulting in his early exit. He returned a week later as part of Camp Comeback twist and had a second opportunity to return to the house.
RELATED: 'Big Brother 22': Da'Vonne Rogers Called David Alexander a Derogatory Term After Misunderstanding
The senior sales rep failed to win the come-back competition and left for good, placing last. While living in the house, he couldn't talk game with anyone but managed to create allies and proved he had a good read on the house.
Therefore, CBS invited back for the following season, All-Stars.
David Alexander returned for 'Big Brother 22'
During the first week of BB22, David frequently asked his houseguests about staple competitions in Big Brother, such as the Power of Veto. Therefore, they wrote him off and thought he shouldn't have been there.
As a result, Memphis Garrett nominated the "rookie" during the second week. He survived the block, and a few houseguests expressed interest in working with him.
However, David informed Da'Vonne Rogers that Tyler Crispen and Cody Calafiore told him she campaigned against him. He then made everything worse by trying to come clean about it as they thought he was trying to blow up their game.
RELATED: 'Big Brother 22': Memphis Garrett Intimidated David Alexander Off-Feeds
Additionally, David won his first BB competition in which he received a unique ability. When he activated the power to save himself from the block, the senior sales rep lied about it, annoying his competitors even more. Therefore, David laid low and began noticing who hung out and met up more often than others.
He shared his knowledge with Da'Vonne and Kevin Campbell, and they realized they were on the outs. Therefore, they formed an alliance titled "The House."
However, the group seemingly split up when they thought David played them in Week 6 and voted the opposite way he promised them.
David Alexander caused a fire while cooking french fries
During Week 7, Kevin and Da'Vonne found themselves on the block. After they competed for the Power of Veto and held the ceremony, David began cooking french fries as part of his dinner.
However, the boiling water began bubbling over more rapidly than he expected, so he tried to move the pot from the stovetop burner. When the senior sales rep carefully slid the pot over, the steam built up and quickly erupted into a small fire that nearly burned his arm.
Dani Briones (formerly Donato) saw from the bathroom and yelled at someone to grab at a fire extinguisher before the Live Feeds cut and displayed stars with the BB theme music.
RELATED: 'Big Brother 22': Fans Are Beginning To Change Their Opinion of David Alexander
Once they returned, the houseguests discussed the incident. They noted that Cody Calafiore began reading the instructions on the extinguisher before Memphis Garrett grabbed it from him and sprayed it on the fire.
A similar incident happened in BB20 when Sam Bledsoe put out a small fire that sparked in the oven. Big Brother 22: All-Stars airs Sundays, Wednesdays, and Thursdays at 8 p.m. EST on CBS.
Follow Tamara Grant on Twitter.