'Big Brother 22': David Alexander Reveals Why He and Da'Vonne Rogers 'Stopped Talking'
Although David Alexander and Da'Vonne Rogers attempted to work together in Big Brother 22, the two never seemed to get on the same page. Following the season, they revealed they haven't spoken to each other. David told his side of the story in an interview with co-star Nicole Anthony.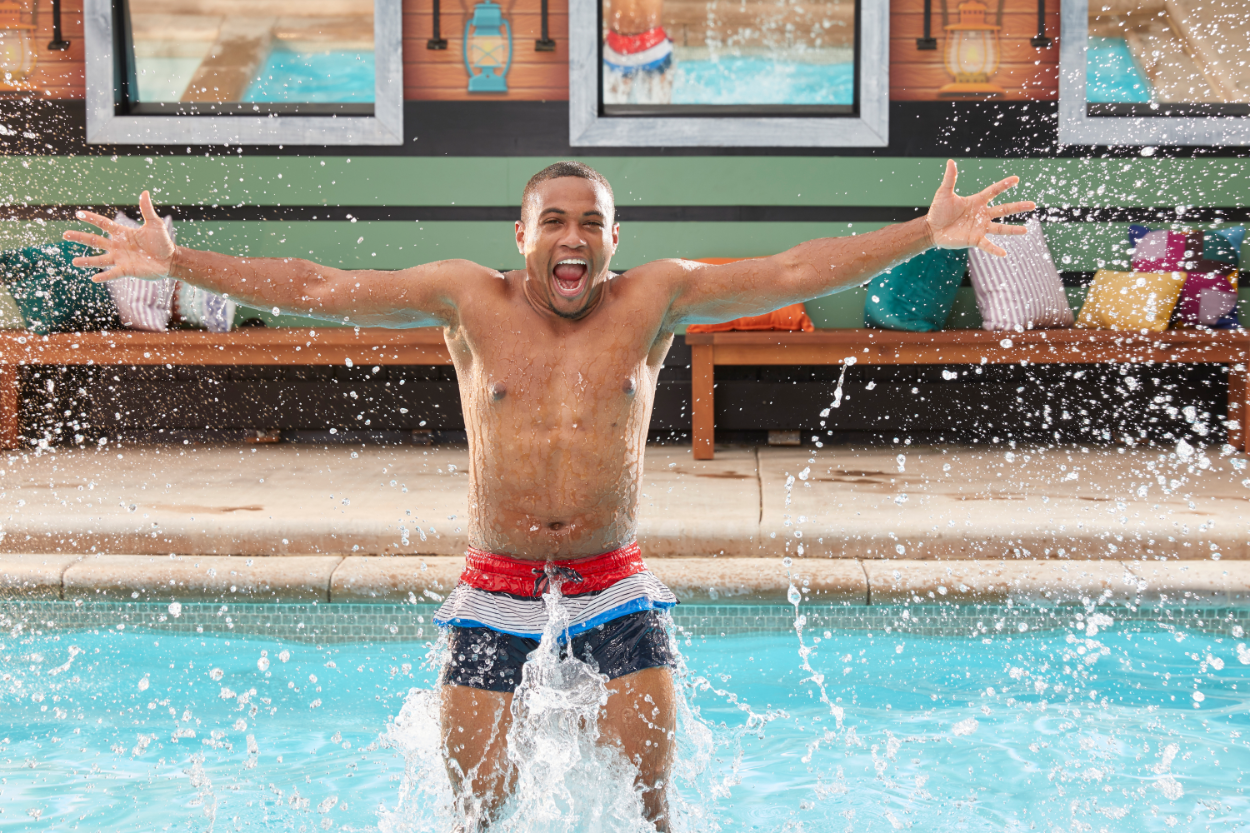 David Alexander and Da'Vonne Rogers tried to work together in 'Big Brother 22'
During Week 2 of Big Brother 22, Memphis Garrett nominated season 21 co-stars Nicole Anthony and David Alexander for eviction. Nicole A.'s ally Da'Vonne Rogers wanted to save her friend but felt conflicted because she also didn't want to vote a Black houseguest out of the game.
Although she toyed with the possibility of trying to save her friend, she decided against it. A few other houseguests, including ally Tyler Crispen, warned David that Da'Vonne attempted to flip the votes against him.
He eventually gave up his sources to Da'Vonne after an emotional conversation a couple of weeks later, and she "fact-checked" him, which ended up alienating the houseguests from David.
After Bayleigh Dayton's eviction, the two knew they were on the bottom and wanted to work together, but it never panned out.
David says Da'Vonne 'put him on an island' by fact-checking
In an after-show interview with Nicole A., David explained why he felt Da'Vonne messed up his game. The BB21 returnee explained he had alliances with Enzo Palumbo and Tyler as well as Da'Vonne and Bayleigh and thought he set himself up in the game.
After hearing Da'Vonne tried to flip the votes against him from multiple houseguests and feeling she began acting differently toward him, David started to wonder if the three-time competitor did attempt to get him out of the house.
Therefore, he spoke about it with Da'Vonne and Bayleigh and felt the fan-favorite contestant proved herself as "an incredible game player" because she "made him feel bad" for doubting her.
Wanting to gain trust and show he wanted to work together for the same purpose, David says he revealed his sources to Da'Vonne, who then wanted to fact-check.
The BB21 returnee explained he tried to jump in front of it and tell Tyler about the conversation, which "splintered" their working relationship.
David gave "credit" to Da'Vonne for playing the game or "lying" to him because it made him completely trust her. Additionally, David noted that Da'Vonne "fact-checking" the information "put me on an island" as the other houseguests stopped talking game with him.
David reveals he and Da'Vonne 'stopped talking' in the jury house
After the season, Da'Vonne revealed she and David were no longer friends. He addressed their relationship in the Nov. 6 interview, explaining that he wanted to figure out why she couldn't trust him while they played in the house together.
According to David, the two agreed to wait until the season concluded to piece everything together and then rehash because it "wasn't good timing" in the jury house.
After that conversation, the two-time competitor notes he and Da'Vonne "stopped talking" and haven't spoken since then.
Regardless, David said he's "happy" that she became the first Black contestant to win America's Favorite Houseguest. Big Brother 23 returns next summer.
Follow Tamara Grant on Twitter.