'Big Brother 22': Former Champ Dick Donato Admits It's 'Hard To Root' for His Daughter Dani This Season
Many fans were excited to watch Dani Donato Briones' gameplay in Big Brother 22 as they haven't seen her play in almost a decade and wanted to see her evolution as a player. However, several viewers admitted they've changed their opinion of Dani because they think she's acting like a "mean girl." Her father, former champ Dick Donato, also noted he's having a hard time rooting for his daughter this season.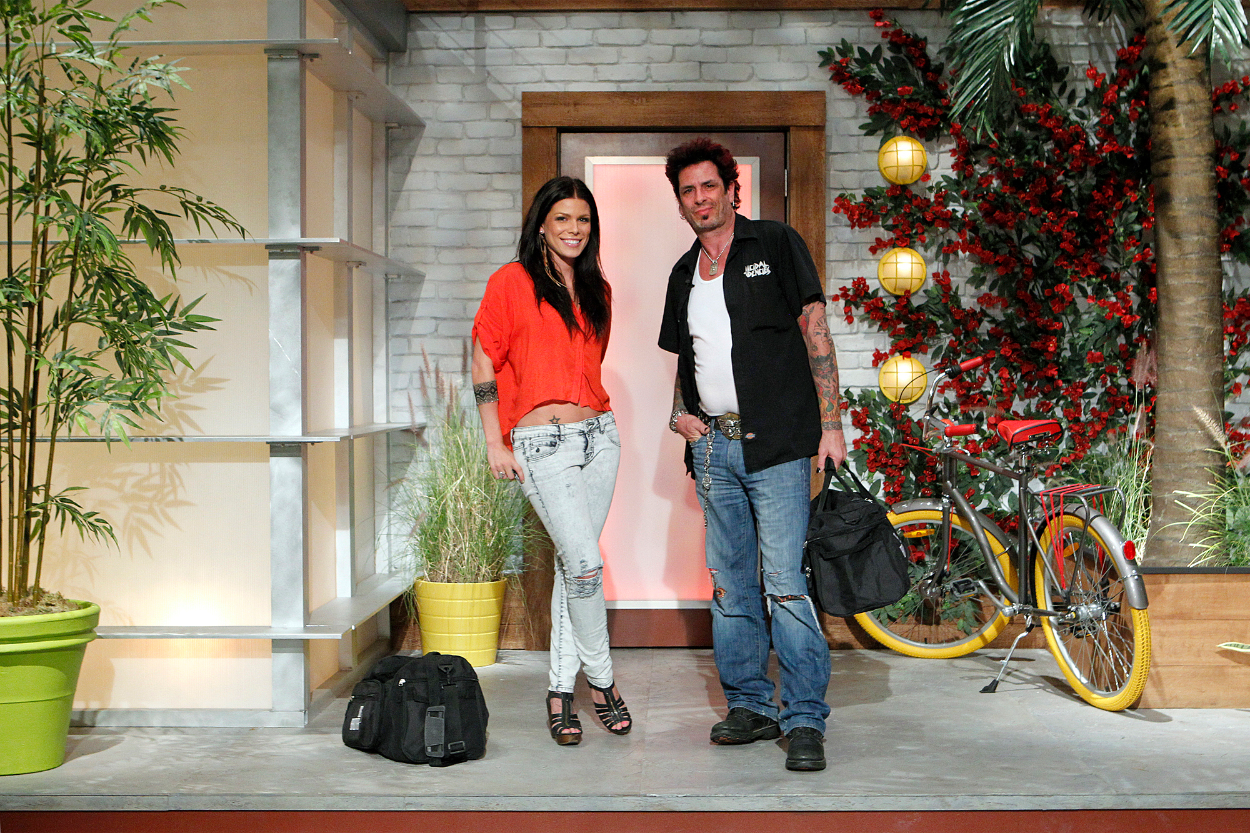 Dick Donato competed alongside daughter Dani in 'Big Brother 8'
In 2007, California-based bar owner Dick "Evel" Donato entered Big Brother 8 as part of the Rivals twist. His rival was his estranged 20-year-old daughter, Dani.
Known for personally attacking the other houseguests as part of his intimidation tactics, he immediately became the most hated person in the house.
They almost successfully evicted him in Week 6, but the America's Player twist required Eric Stein to save the notorious bar owner. Both he and Deni also won several competitions, helping the father/daughter duo reach the final two seats. Dick ended up winning a 5-2 vote.
The two returned five seasons later for BB13 as part of the Veterans Alliance. However, the BB8 champ left in the first week due to a health emergency he later revealed as a positive HIV diagnosis.
Dani Donato returned for 'Big Brother 22'
After her father left, Dani placed 8th in the competition and met her now-husband Dom Briones on the show. The two married a year-and-half later in 2013 and then welcomed daughter Tennessee into the world on her birthday in August 2019.
A year later, she decided to return for the second All-Stars season. The stay-at-home mom is focusing more on her social play than winning competitions and has found herself in several alliances, particularly at the top of the main one.
Even though she's positioned herself well in the game, fans don't like how she's playing as they feel she's acting like a "mean girl."
Additionally, they get annoyed by the way she sits around talking about fan-favorite four-time competitor Janelle Pierzina and didn't appreciate a comment Dani made about housemate Da'Vonne Rogers' "weave."
Dick Donato admits it's 'hard to root' for Dani's game in 'Big Brother 22'
Even though Dani and her father started speaking again during BB8, they stopped talking two years before appearing on BB13 together. According to Dick, the two haven't spoken since his mother passed away a few years ago.
Even so, the former champ tweeted that he still wanted his daughter to do well in the upcoming season. During Week 3 of Big Brother 22, Tyler Crispen won Head of Household and nominated Janelle Pierzina and Kaysar Ridha.
After Janelle campaigned to Dani, she told ally Cody Calafiore, "yours is coming." She then encouraged them to lock themselves in a room so no one could talk to them.
Dick responded to an account that tweeted the conversation, noting, "I'm finding it very hard to root for Dani this season" because she's "becoming one of the types of girls I have always hated watching BB."
He ended by stating his daughter will get "mad when they turn on her and treat her like she's treating these people." Many of his followers agreed with him as they were excited to watch her play again after almost a decade but think she's being "catty" instead of strategic.
Others are annoyed she didn't align with Janelle from the get-go instead of the "popular" alliance. Big Brother 22: All-Stars airs Sundays, Wednesdays, and Thursdays at 8 p.m. EST on CBS. Follow Tamara Grant on Twitter.