'Big Brother 22': Did a Fan Use a Banner to Get a Message to the Houseguest?
Some fans aren't happy with how things are playing out on Big Brother 22. One took things into their own hands by yelling over the wall to the cast. But did another fan use a banner to send them another message? The live feeds are making fans think the answer is yes.
The 'Big Brother' cast is usually kept away from the world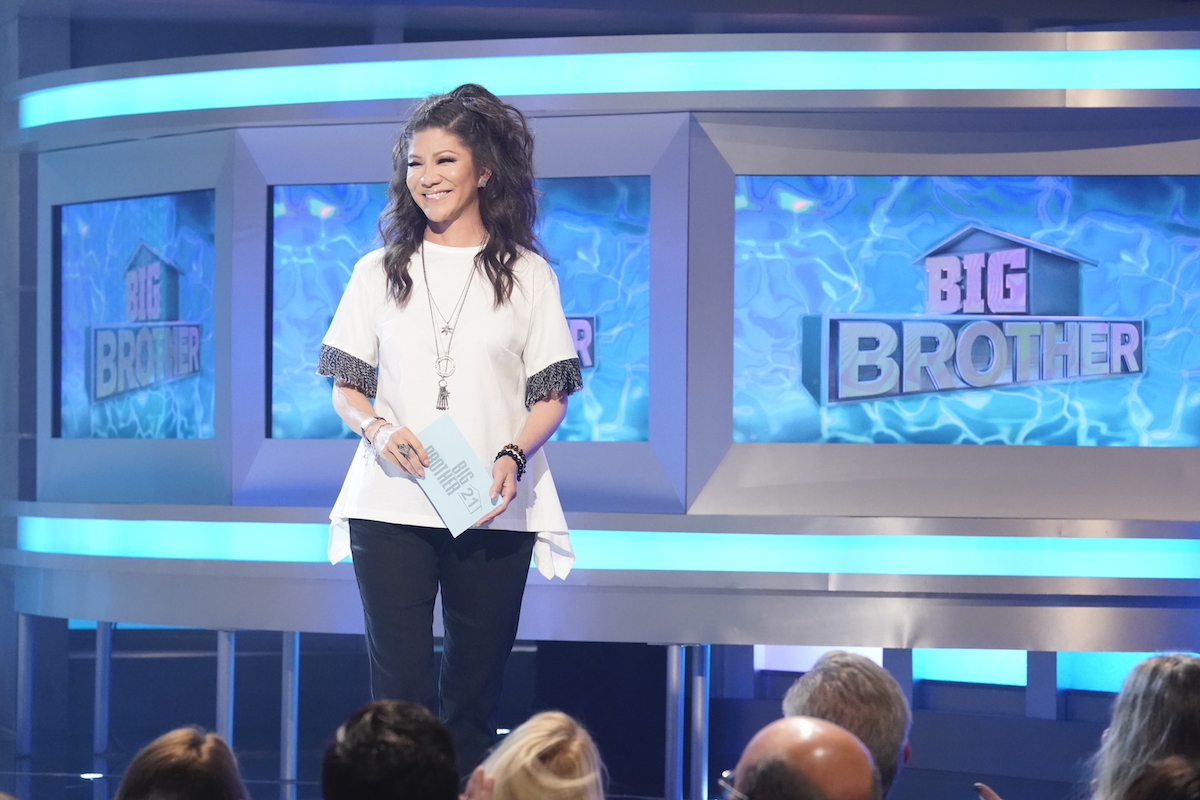 RELATED: 'Big Brother 22': How Much Do Cast Members Get Paid for Making It to Jury?
The Big Brother cast is usually kept in a bubble while they're in the game. They're away from technology and not allowed to read anything except for the Bible.
This makes them keep focus on the game and avoid other people affecting the game unless producers allow it. Sometimes fans are asked to vote on giving houseguests a power or a punishment. This is usually a tip off to the houseguests on how America feels abut them.
Still frustrated fans want to help their favorite houseguests. That means some fans go the extra mile to get a message to them.
Someone yelled over the wall to the houseguests
RELATED: 'Big Brother 22': Bayleigh Dayton and Kaysar Ridha's Family Respond to the Backlash From Their Heated Talk
Fans often wish they can send the houseguests a message to change the game. It looks like one person was successful.
Christmas Abbott, Kaysar Ridha, and Memphis Garrett were seen sitting outside on the live feeds. A person was then heard yelling "Nicole and Cody are playing everyone."
Cody Calafiore and Nicole Franzel are working together. Franzel is also using Ian Terry as a backup plan since they're the only winners in the house. Franzel and Calafiore also have a bigger alliance called The Committee with Garrett, Dani Donato Briones, and Abbott.
Calafiore has been running the house by having most of his targets go on the block at the beginning of the season. He also has multiple final two deals.
It's still early to say if the fan's words about Calafiore and Franzel will affect the game. Terry has talked about it the most but he doesn't have as much power in the game.
Kevin Campbell talked about seeing a banner
RELATED: 'Big Brother 22': Janelle Pierzina Doesn't Think It's Fair This Star Was Cast for All Stars
Fans noticed the live feeds were down for a long time on Sept. 2. There were many theories as to why and questions of what fans were missing during that time.
It looks like fans might have missed some interference in the game. Kevin Campbell and Da'Vonne Rogers were seen talking on the live feeds.
"So you think she would just straight up lie?" Campbell asked her. "Hell yes," she answered.
"After the banner that said she was a liar?" he pressed. Rogers' answer was the same. A twitter user by the handle @ratchetburnout posted the video with the words "There was a banner that said Nicole F is a liar, my first vid got deleted?! @EvelDick#BBLF#BB22#BBAllStars#BB22allstars."
There are still many questions around the banner Campbell is talking about. But it looks like some of the houseguests are now suspicious of Franzel because of it.