'Big Brother 22' Fans Are Petitioning for Memphis Garrett to Be Removed From the Show
There is one person that isn't making Big Brother 22 fans happy and that's Memphis Garrett. They previously talked about comments he made about Ian Terry. Now there is a petition to get him removed from the show after a more recent moment on live feeds angered fans.
Memphis Garrett is back for 'Big Brother 22'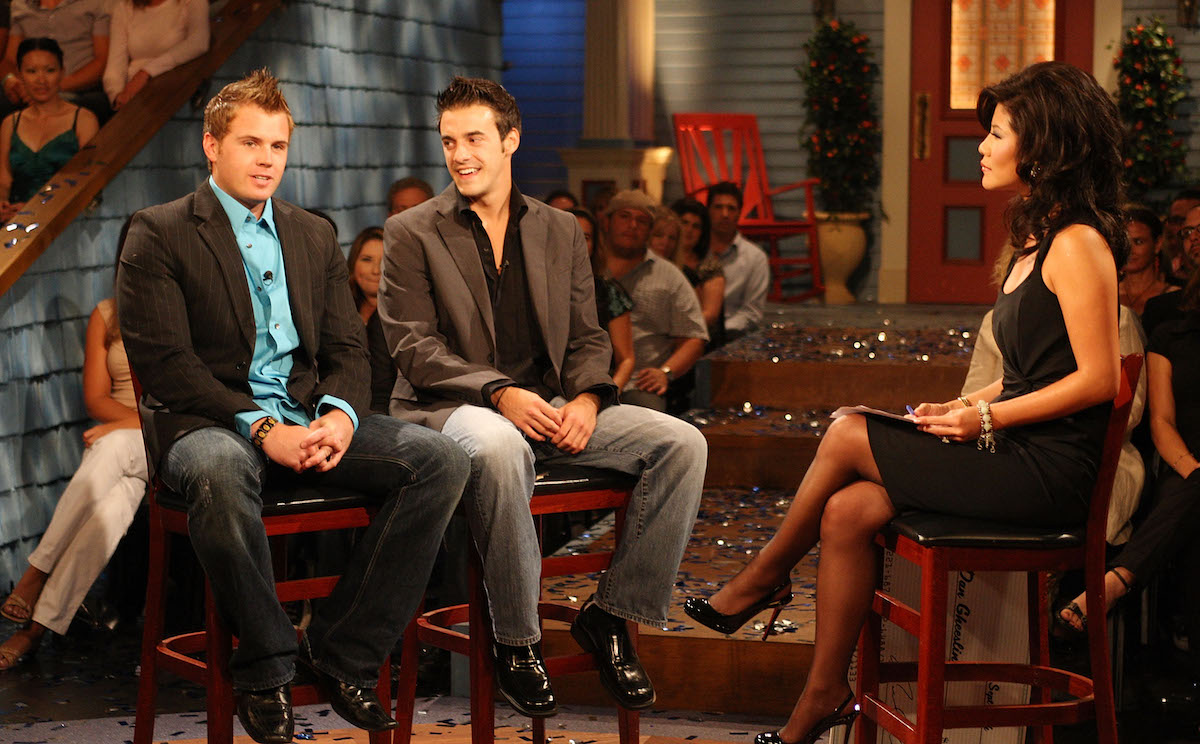 Memphis was previously a houseguest on Big Brother 10. He finished the season being runner-up and Dan Gheesling won.
Now he's back for Big Brother 22 and he believes he learned from his mistakes. "I wasn't the best at jury management," he explained to Entertainment Tonight. "I wasn't in tune with how I was being perceived from the people that I was giving them the boot. So this time around's gonna' be a little bit different. You're gonna see the softer side of Memphis."
He was criticized for his comments about Ian Terry
Ian has talked about being autistic with fellow houseguests. He's often seen rocking back and forth to soothe himself.
Memphis was seen talking with Nicole Franzel, Dani Briones, and Christmas Abbott about Ian on Sept. 8. "I can't even look at him sometimes because his constant movement. It stresses me out," Dani said.
Memphis later walked in and said Ian reminds him of The Shining. He talked about picturing Ian at the foot of his bed and mimicked him. The other houseguests laughed at this.
This wasn't shown on the show but evicted houseguests did speak out about this on social media. "Hey houseguests… here's what gave ME anxiety when @TulaneTerry walked into the room. How can someone so smart, sweet, compassionate, and thoughtful as Ian feel so nervous about how people perceived him, will treat him, and be let down by him. Change your perspective!!! #BB2," tweeted Kaysar Ridha.
There is a petition for him to be removed
Fans are organizing to try to get Memphis removed from the show. This is after multiple interactions he's had with David Alexander, and how he has talked about him with other houseguests.
"There is an URGENT situation of RACIAL HARM and ASSAULT currently developing in the Big Brother House RIGHT NOW. A player (Memphis Garrett of Garrett Hospitality Group in Ft. Lauderdale, Florida) is targeting another player (David Alexander) with VERBAL and PHYSICAL assault," reads part of the petition.
The petition was created on Sept. 12. It links to different tweets showing videos of Memphis and one of them has made headlines.
TMZ reported he used a racial slur when talking about David on Sept 17. He was talking to Cody Calafiore when some fans believe they hear him saying, "Dude, David's a n****r." He then seems to change his facial expression after what ever he said.
This isn't the first time fans tried to petition to get a houseguest removed. They haven't been successful with their goal in the past. The petition currently has 1,566 signatures with the goal of 2,500 signatures.
Update 9/18/20: CBS has issued a statement in response to reports Memphis used a racial slur on live feeds.
"After close examination, it has been determined a racial epithet was not said or uttered. Hate speech will not be tolerated, and those who violate the policy will be removed from the Big Brother House," reads part of the statement.