'Big Brother 22': Fans Call Nicole Franzel Out for Trying To Manipulate Viewers After Not Saving Ally
[SPOILER ALERT: Spoilers ahead for Big Brother 22.]
Popular three-time player and Big Brother 18 winner Nicole Franzel is starting to rub fans the wrong way with her gameplay during BB22. After she broke down in tears while casting a vote to evict her ally, many viewers called her out for trying to manipulate viewers and creating her own narrative.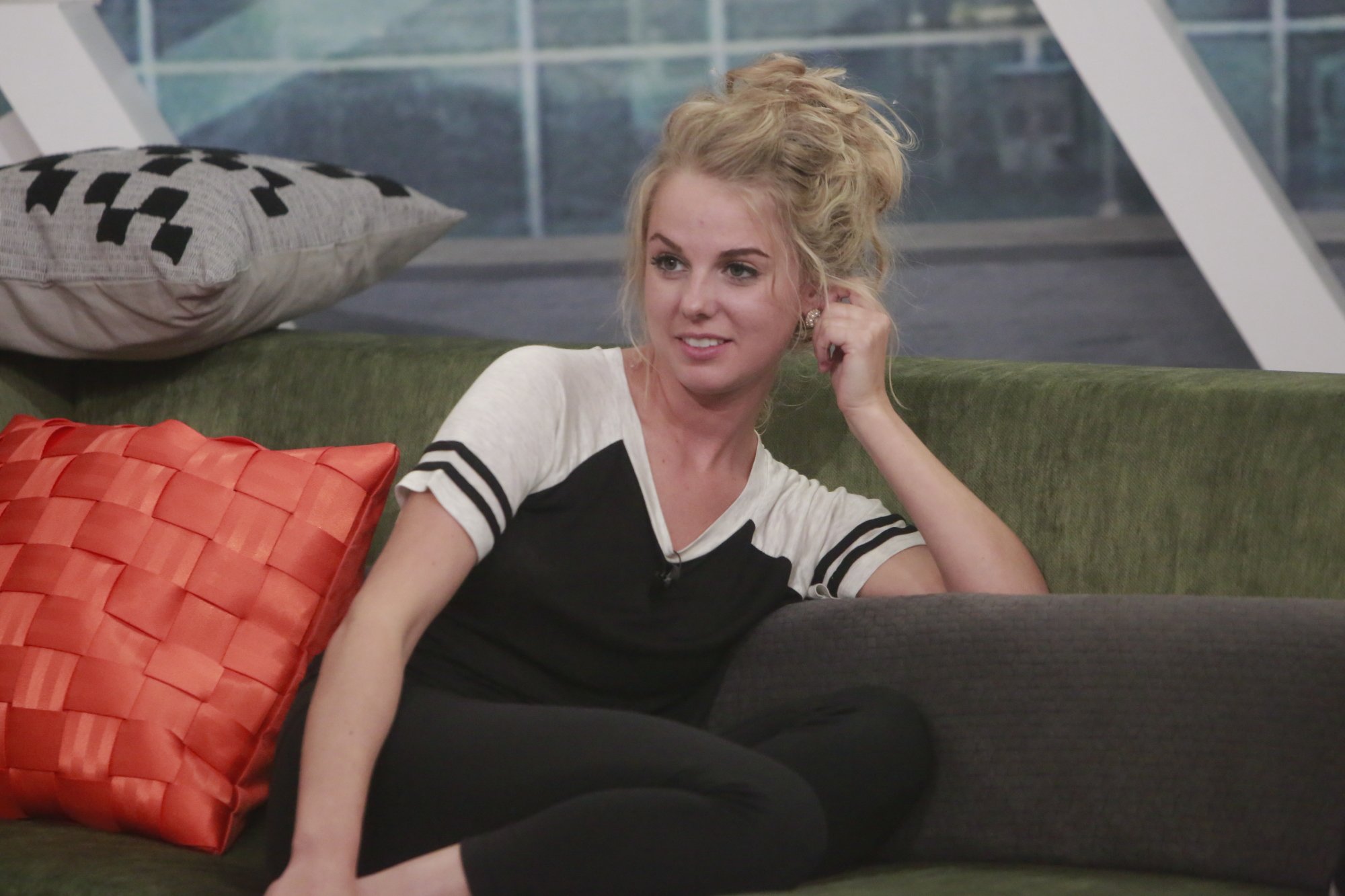 Nicole Franzel and Ian Terry aligned on 'Big Brother 22'
Before returning for season 22, BB14 champ Ian Terry and BB18 winner Nicole Franzel previously knew each other because they were active in the Big Brother community.
Nicole quickly approached Ian during the first week of the competition, and they made a final two pact as the only returning winners. She then accepted Memphis Garrett's invitation to join The Committee, which included Cody Calafiore and Dani Donato Briones, two houseguests Nicole also has final two deals with, as well as Christmas Abbott and Tyler Crispen.
After a fan approached the Big Brother studio and broadcasted that Nicole and Cody were "playing" them, Ian began questioning his standing. Therefore, Nicole, Cody, and Dani created an alliance with him, titled the Four Prime, to prevent the BB14 champ from turning on them.
Nicole wanted to keep Ian around because she knew they would likely end up on the block together. However, the BB18 winner believes others would consider Ian a better player and evict him if that happened. Additionally, Nicole realized she had the best chance of winning again if they were sitting next to each other at the end.
Nicole voted Ian out of the house
Dani became the Head of Household for Week 6 and nominated the only two people she didn't have deals with, Kevin Campbell and David Alexander.
However, the latter saved himself with a power, and Da'Vonne Rogers used the Power of Veto on Kevin, saving him as well. Dani selected Tyler as a replacement for David and nominated Ian post-Veto, leaving her two allies on the block for eviction night.
Nicole wanted to save the other winner because she deemed him as better for her game. However, her Committee allies forbade her from giving her friend a sympathy vote because Dani breaking the tie in favor of Tyler would blow up their alliance.
Therefore, she had to lie to Ian's face and make him believe he had the votes to stay to keep him from getting upset. On the night before eviction, Nicole practiced what she would say when voting to evict Ian because she "didn't want to look like a monster."
When finding out that David, Da'Vonne, and Kevin were voting to keep Ian, she chose not to give her friend a sympathy vote and instead framed David as the person who flipped.
Fans think Nicole is trying to manipulate viewers
While Nicole cast a vote to evict Ian, she called it the "hardest thing" she's had to do and cried. Before exiting the Diary Room, she paused to collect herself and checked her face in the mirror.
Many fans called Nicole out for trying to manipulate viewers and the narrative by crying about not saving her friend because the former winner "rehearsed" her reaction.
They also felt she attempted to make viewers believe Ian was more important to her than he is because she joined a six-person alliance without inviting him.
Additionally, she laughed when Memphis made fun of Ian's rocking, a technique he uses for his autism, which resulted in her losing podcast and Instagram sponsorships.
While several fans understand Nicole is playing a game and will have to cut allies, viewers disagree with her lying and "fake crying" about it in the Diary Room because they feel lied to.
Live Feeders know her true intentions, so they believe she's trying to create her own narrative, one that makes her look better to the public. Big Brother 22: All-Stars airs Sundays, Wednesdays, and Thursdays at 8 p.m. EST on CBS.
Follow Tamara Grant on Twitter.