'Big Brother 22': Fans Are Beginning To Change Their Opinion of David Alexander
After seven weeks of Big Brother 22, The Committee continues to steamroll over the competition, sweeping all but one Head of Households. Ready for a shift in power, fans are rooting for the underdogs, Da'Vonne Rogers, Kevin Campbell, and David Alexander. Initially, many viewers discounted the BB21 first boot, but many have since changed their tune.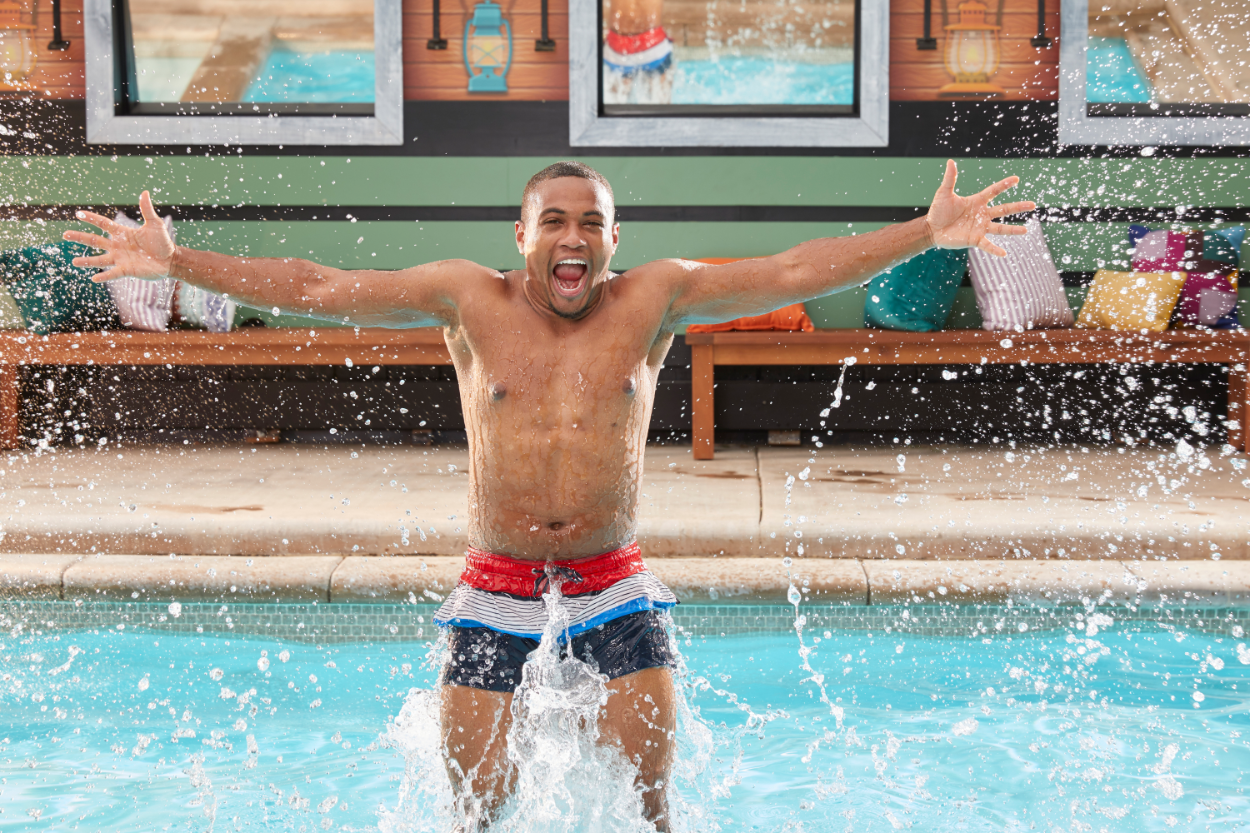 David Alexander had a short run on 'Big Brother 21'
Last summer, 29-year-old senior sales representative David Alexander joined the Big Brother 21 cast. Only hours entering the house, the houseguests had to vote on a Camp Director, who would get a special power.
David campaigned alongside Jessica Milagros, Cliff Hogg III, and Jackson Michie. Ultimately, the latter won, thus receiving the ability to banish four houseguests of his choosing. He chose the other three who campaigned alongside Kemi Fakunle because they hadn't spoken.
RELATED: 'Big Brother 22': Kemi Fakunle Reportedly Warned Bayleigh Dayton and Da'Vonne Rogers About David Alexander Before the Season
When expelled, they had to compete in the Hit the Road competition to get back into the house. David placed last and left before coming back as part of a Camp Comeback twist. In the house, he figured out the major alliance and proved to have a good read.
Additionally, he had allies if he returned. However, Cliff beat out the senior sales rep and the other evicted houseguests to get back into the competition. Therefore, David placed last.
David started 'Big Brother 22' on the wrong foot
Feeling like he deserved a second chance, CBS invited him back for the following season, All-Stars. Initially, many of his fellow houseguests thought he didn't deserve to return and considered him a rookie.
He also upset a few potential allies early on in the competition when he told Da'Vonne Rogers that Tyler Crispen and Cody Calafiore told him she previously campaigned against him.
After the slip-up, the senior sales rep laid low and began watching people. He then figured out that Dani Briones (formerly Donato), Nicole Franzel, Ian Terry, and Cody frequently met up and that Christmas Abbott and Memphis Garrett might have an alliance.
RELATED: 'Big Brother 22': Memphis Garrett Intimidated David Alexander Off-Feeds
However, David further alienated himself by lying about having the Disruptor power when he used it to save himself. After comparing notes with allies Kevin Campbell and Da'Vonne, all three realized they were being steamrolled by a giant alliance and decided to team up.
The group seemingly fell apart a week later because Da'Vonne thought David flipped on them and voted to keep Tyler, opposite of a plan they previously decided. However, Nicole actually backed out because she didn't want to make her closest ally Dani break a tie.
Fans are beginning to change their opinion of David
At the beginning of the season, fans felt like David didn't know what he was doing and thought he shouldn't have returned. However, they've begun to change their tune in these later weeks, especially after Da'Vonne called him an "Uncle Tom" after incorrectly believing he flipped.
In the Big Brother Reddit forum, several users think David's one of the "most entertaining players" and thinks he doesn't deserve the way others treat him in the house.
Another fan describes him as "charismatic, funny, decent at comps, and so fun to watch" even though he might not be the best competitor. Other viewers jokingly call him "David Gheesling" as he's surprisingly knowledgeable about what's going on in the house at times.
RELATED: 'Big Brother 22': Da'Vonne Rogers Called David Alexander a Derogatory Term After Misunderstanding
For example, he had a great plan to force a tie between Tyler Crispen and Ian to make Dani break it, effectively forcing her to show her cards. However, Kevin told Dani about their idea, ruining it and allowing her to make it backfire.
Many fans believe David knows his fellow houseguests perceive him as inexperienced, so he pretends to be, but knows more than he lets on and could make it far, especially if he began winning competitions.
At first, fans looked at David as though he didn't belong, but now some see him as someone who could possibly save the season. Big Brother 22: All-Stars airs Sundays, Wednesdays, and Thursdays at 8 p.m. EST on CBS.
Follow Tamara Grant on Twitter.