'Big Brother 22' Fans Drag Nicole Franzel After Weak Janelle Pierzina Diss
The Big Brother: All-Stars house is getting tense as alliances form and targets are put on the block. There's a brewing tension between BB legend Janelle Pierzina and Nicole Franzel. The latter has dedicated her time in the house to make Pierzina an enemy of the house and it looks like she is getting her way. Franzel allowed her fear of Perzina to get the best of her and tried to take a dig at her but it fell flat. Now viewers are dragging the BB18 winner for her weak confrontation.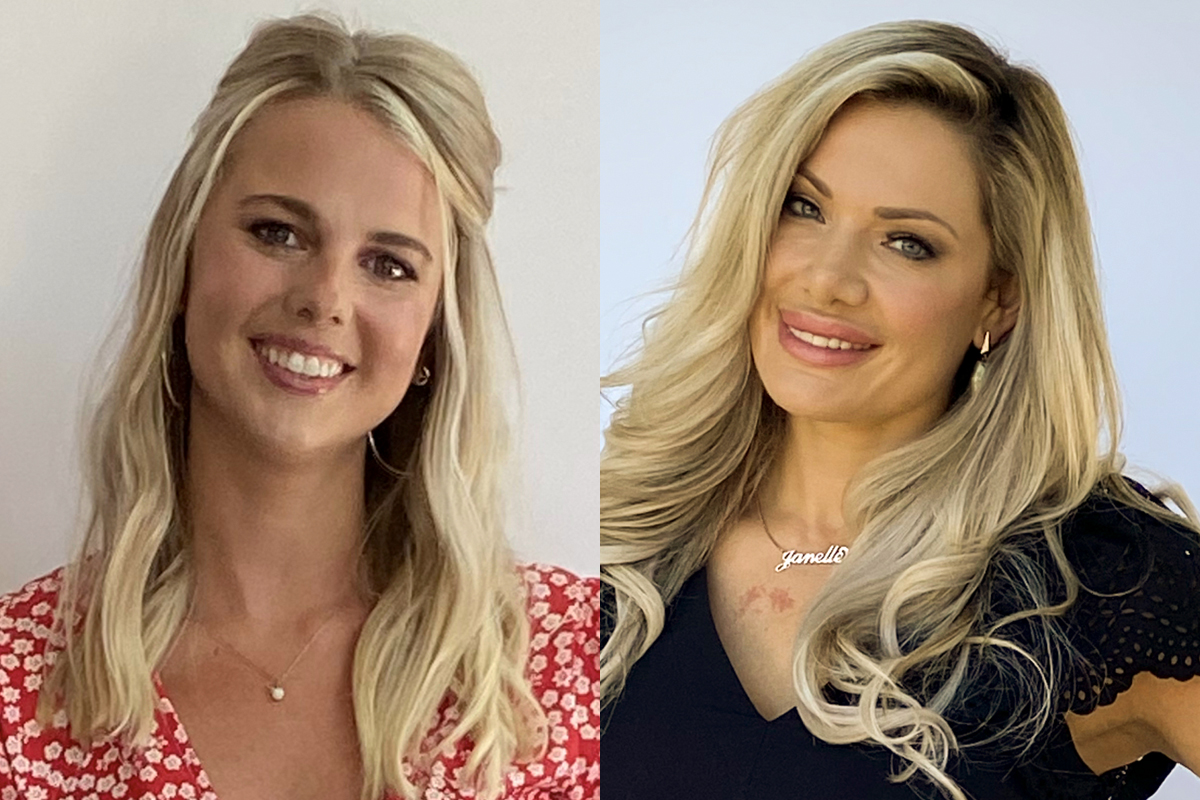 Why is there tension between Nicole and Janelle?
It's clear that Franzel and Pierzina do not get along and they are on opposing sides of the house. They both have beef from something that occurred outside of Big Brother and is now affecting their game.
Pierzina is an icon in the Big Brother world and is known as a competition beast. Franzel took advantage of the latter to seed doubts and label her as a sneaky liar. Live-feeders have noted that Pierzina has not played a dirty game and has been honest with people she has trusted in the house.
The contestants have already formed their narrative around Pierzina who has now become a target along with her game partner Kaysar Ridha.
Nicole Franzel takes a shot
Franzel was a "have not" for the week which means she was forced to eat "slop" and sleep in the uncomfortable beds in the "dungeon." For season 22, when the housemates end their "have not" week they choose another contestant to live with no luxuries.
Throughout the week, Franzel had been telling her roommates that she was going to pick Pierzina as her "have not" replacement. She had been working on the words she would use when the moment came and viewers finally got to see it on Sunday's episode.
"OK, I'm just going to pick someone that hasn't done it before and likes to talk about me… Janelle," Franzel said without hesitation.
The housemates noticed Franzel's attempt at take a shot at Pierzina and reacted in shock.
"Oh my God, did I just say that out loud?" Franzel said in the diary room. "It was like my inner thoughts like just blurted out."
Janelle Pierzina strikes back
Pierzina is no fool and she knew that Franzel was out to get her. The real estate agent took to the diary room to vent about becoming a "have not" and didn't hold back her thoughts on her co-star.
"Nicole has been on my radar since day 1 because she plays a snake game, she likes to play victim, she likes to backstab and lie and then cry about it," Pierzina said. "She doesn't like confrontation, but guess what? I do."
After the meeting, Franzel was feeling herself for saying what she said to Pierzina but the latter was not having it and called her out.
"It just kind of came out, I didn't plan it," Franzel said as Pierzina is seen walking into the living room.
"Nicole, just stop," Pierzina confronted Franzel.
"I didn't plan it," Franzel repeats.
"Bit*h stop," Pierzina said as she walked away.
Fans drag Nicole Franzel
Viewers at home that watch Big Brother faithfully knew what Franzel was up to and didn't buy her story that she didn't "plan it." As the episode aired on CBS, fans took to Twitter to air their grievances.
"Ratcole Franzel is absolute garbage," a fan tweeted. "Now she's running scared from Janelle and using Dani/Xmas as her bodyguards."
"She really smiled like she just did something amazing," a viewer noted.
"Nicole is that girl who tries to play the 'innocent' role when in reality she's just insecure," another fan commented. "It kills her that the audience likes Janelle (the supposed mean girl) more than her."
"Let's talk about the fact that Nicole was laughing about how she was going to put [Janelle] up ALL WEEK with everyone else," another viewer added. "Planning what she was going to say and everything."
Big Brother 22 airs Wednesdays, Thursdays, and Sundays at 8 p.m. ET on CBS.