'Big Brother 22' Fans Had a Lot to Say About Christmas Abbott Returning
The season of Big Brother 22 started and it was finally confirmed which houseguests have returned. One of them was Christmas Abbott and she got a lot of confused reactions. [Warning Spoilers for Big Brother Episode 1!]
Christmas Abbott is on 'Big Brother 22'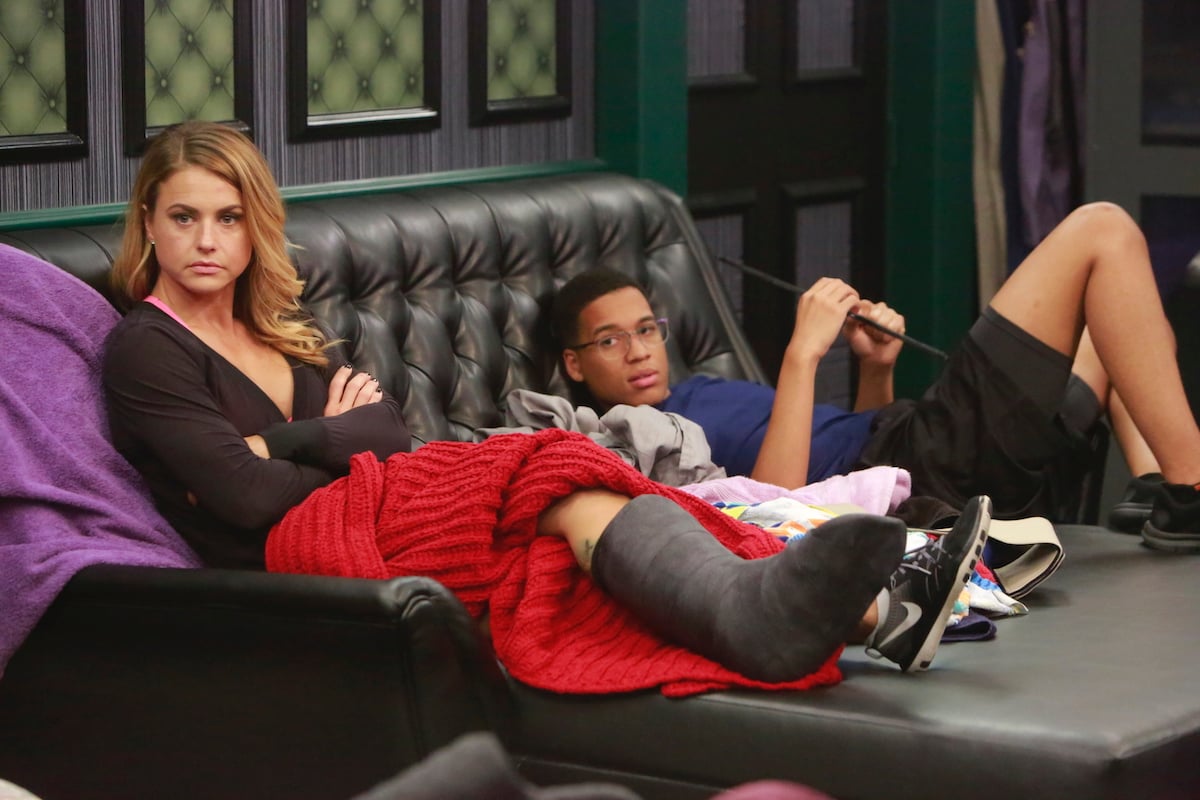 RELATED: 'Big Brother 22' Fans Say the First Competition of the Season Was Sexist
The cast of Big Brother 22 was kept secret until the day of the premiere. The list of houseguests have some winners, strong competitors, and recent stars.
Nicole Franzel, Ian Terry, Da'Vonne Rogers, Kaysar Ridha, Janelle Pierzina, Dani Briones, Bayleigh Dayton, Enzo Palumbo, Cody Calafiore, Kevin Campbell, Christmas Abbot, David Alexander, Keesha Smith, Memphis Garrett, Nicole Anthony and Tyler Crispen are part of the cast this season.
Abbott was on Big Brother 19. She is mostly remembered for breaking her foot in Week 1 because of a piggy back ride.
This really affected her game given she was one of the most athletic competitors of the season. She had to move using crutches, but she still made it to the top three. That season came down to winner Josh Martinez and Paul Abrahamian.
Fans weren't happy to see her
RELATED: 'Big Brother 22': Will Houseguests Sleep in the Same Room for the All-Star Season?
There were many fan favorites who returned for the season. But many fans wondered why Abbott was included.
"Christmas, Hannukah, whatever her name is why is she here wtf #BB22," one fan tweeted. "Christmas definitely don't belong here. Who called her for real?!? #BB22," another fan tweeted.
Andy Herren, who won Big Brother 15, also didn't seem thrilled. "Three absolute legends!!!!!! And Christmas. #BB22," he tweeted.
An important thing that was probably considered when casting her was the fact she wasn't able to fully compete during her first season. Hopefully, she will be able to stay healthy so fans can see what she can do this time.
Fans wonder if she'll get hurt again
RELATED: 'Big Brother 22': Julie Chen Moonves Says Evictions Will Change Due to the Pandemic
There were two competitions in the episode. The first one was a table maze where contestant had to find things in the house to finish it. Abbott was one of the few women who managed to complete it.
The next competition was for Head of Household (HOH.) The houseguests were timed to walk on pegs without falling. The problem is some of the pegs moved. Fans joked that this competition was set up as a trap for Abbott.
"Anyone else see these wobbly stars and immediately get nervous for Christmas' ankles? #BB22," one fan tweeted. "Why did I expect Christmas to break her foot this episode #BB22," another fan tweeted.
It looks like some fans expect history to repeat itself. But Abbott managed to get a card at the end of the competition that meant she won $5,000. That's a pretty good start for the underestimated houseguest.