'Big Brother 22': Former Houseguests Are Convinced Cody Calafiore Will Win After Surviving Triple Eviction
Fans and former houseguests are convinced 'Big Brother 22' star Cody Calafiore will win the season or at least make it to the end based on his position.
[SPOILER ALERT: Spoilers ahead for Big Brother 22.]
After surviving the unprecedented triple eviction in Big Brother 22, it seems Cody Calafiore has positioned himself the best in the house. Many fans and former houseguests believe he'll make it to the end, if not win the whole thing.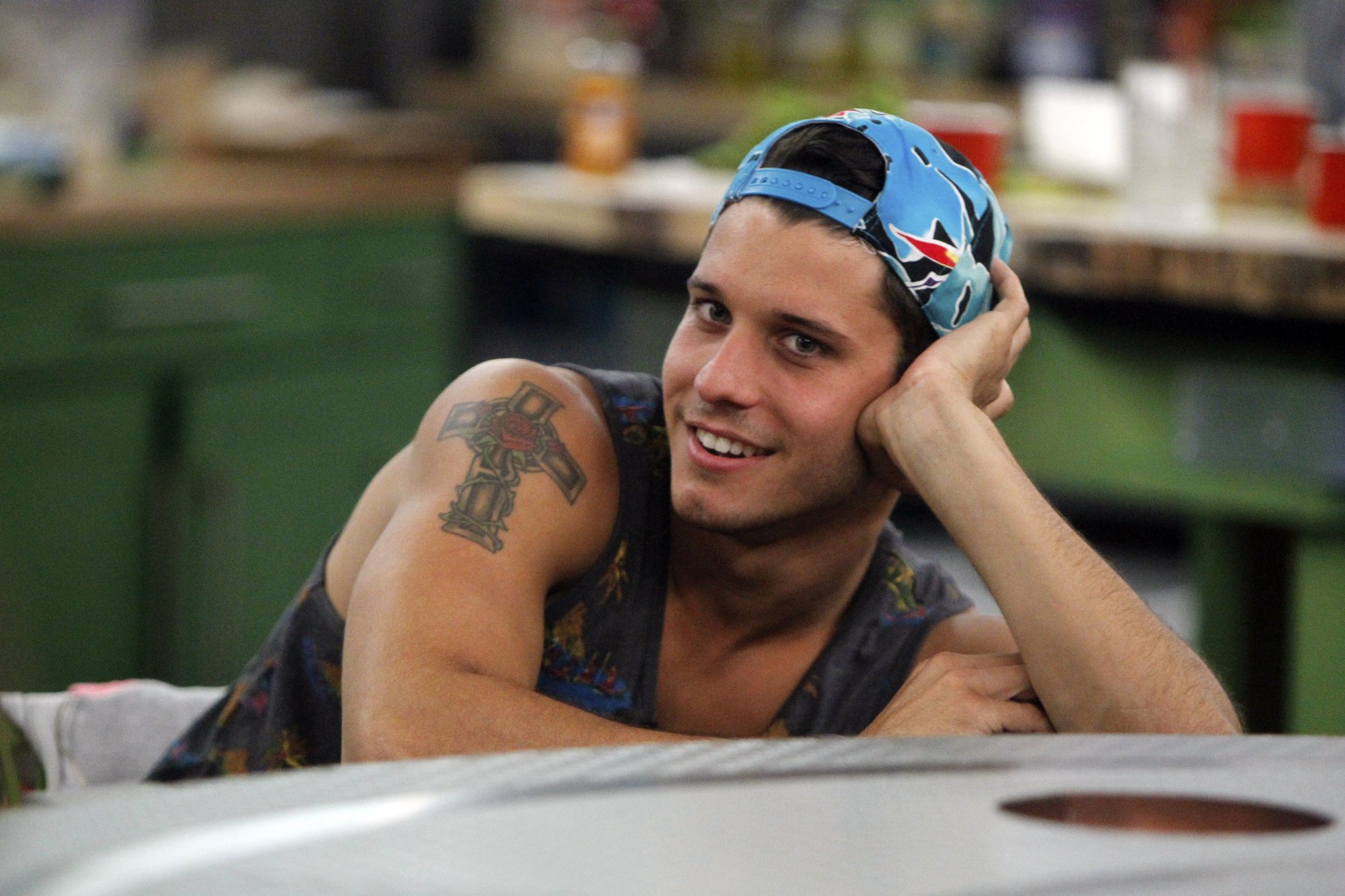 Cody Calafiore set himself up with first HOH win
BB16 runner-up Cody Calafiore returned for Big Brother 22: All-Stars to prove he's more than winner Derrick Levasseur's sidekick. He got off to a great start as he easily won the first Head of Household competition.
Cody then set himself up for success by creating several core and side alliances. For example, he made final two pacts with Nicole Franzel, Enzo Palumbo, and Memphis Garrett.
He, Nicole, Enzo, and Dani Briones formed the "Core Four," and they, minus Enzo, were included in the majority alliance "The Committee" alongside Christmas Abbott, Tyler Crispen, and Memphis, the founder.
The Core Four formed other alliances with several other houseguests for protection and to make everyone feel safe. However, they ended up not needing them as The Committee dominated the season. The group has won every HOH except one, that went to Enzo, putting them, namely Cody, in control every week.
Cody survived 'Big Brother 22' triple eviction
The BB16 runner-up became the Week 8 HOH and nominated the only houseguests he's not aligned with: David Alexander and Kevin Campbell. After getting into a heated exchange with Kevin, the HOH wanted him out, and the BB11 finalist became the third member of the jury.
Immediately following his eviction, the houseguests had to compete for HOH. Even though Cody couldn't play, final two partner Memphis came through with the win and nominated David and Nicole.
They battled it out for the Power of Veto, which Christmas won and didn't use, resulting in the BB21 returnee becoming the fourth jury member. The players then competed in another HOH competition, and another Committee member, Tyler, won.
He nominated Nicole and longstanding rival Dani and then won POV, guaranteeing the latter's eviction.
Bayleigh Dayton and Keesha Smith think Cody might win 'Big Brother 22'
Even though Cody lost close ally Dani in the triple eviction, whom he lost trust in anyways, he came out unscathed. He still had Nicole and Enzo, who both considered him their number one ally. Additionally, Cody won the next HOH, his third title, after the triple and nominated Christmas and Tyler because they voted to evict Nicole over David.
With Tyler likely going home, Cody is in the best position. Everyone remaining would take him to the final two, except for Christmas, who everyone already agreed to nominate the following week if they win HOH.
The first evictee of BB22, Keesha Smith, noted the BB16 runner-up would make it to the end because "everyone left in the house listens to everything that he says." She also pointed out that he had run the house "since Day 1."
After the triple, former houseguest Bayleigh Dayton simply tweeted, "Cody is winning the season." BB18 star and Cody's brother, Paulie Calafiore, responded, "Speak on it, sis!" BB19 star Jessica Nickson (formerly Graf) also seemingly agreed, replying, "true." Big Brother 22: All-Stars airs Mondays, Wednesdays, and Thursdays at 8/7c on CBS.
Follow Tamara Grant on Twitter.