'Big Brother 22' Live Feed Spoilers: Who Won the Fourth Power of Veto and Did They Save a Nominee?
After Enzo Palumbo won Head of Household and made his nominations, they faced off for the fourth Power of Veto. Who won and did they use it?
[SPOILER ALERT: Spoilers ahead for Big Brother 22.]
Big Brother 12 star Enzo Palumbo won his first Head of Household competition in the fourth week. After he chose his nominations, they faced off for the Power of Veto. Before the POV ceremony, an outside message broadcasted to the houseguests in the backyard from a fan threatened to shake the house up for the rest of the season. Who won the fourth Power and Veto, and did they use the power to save one of the nominees?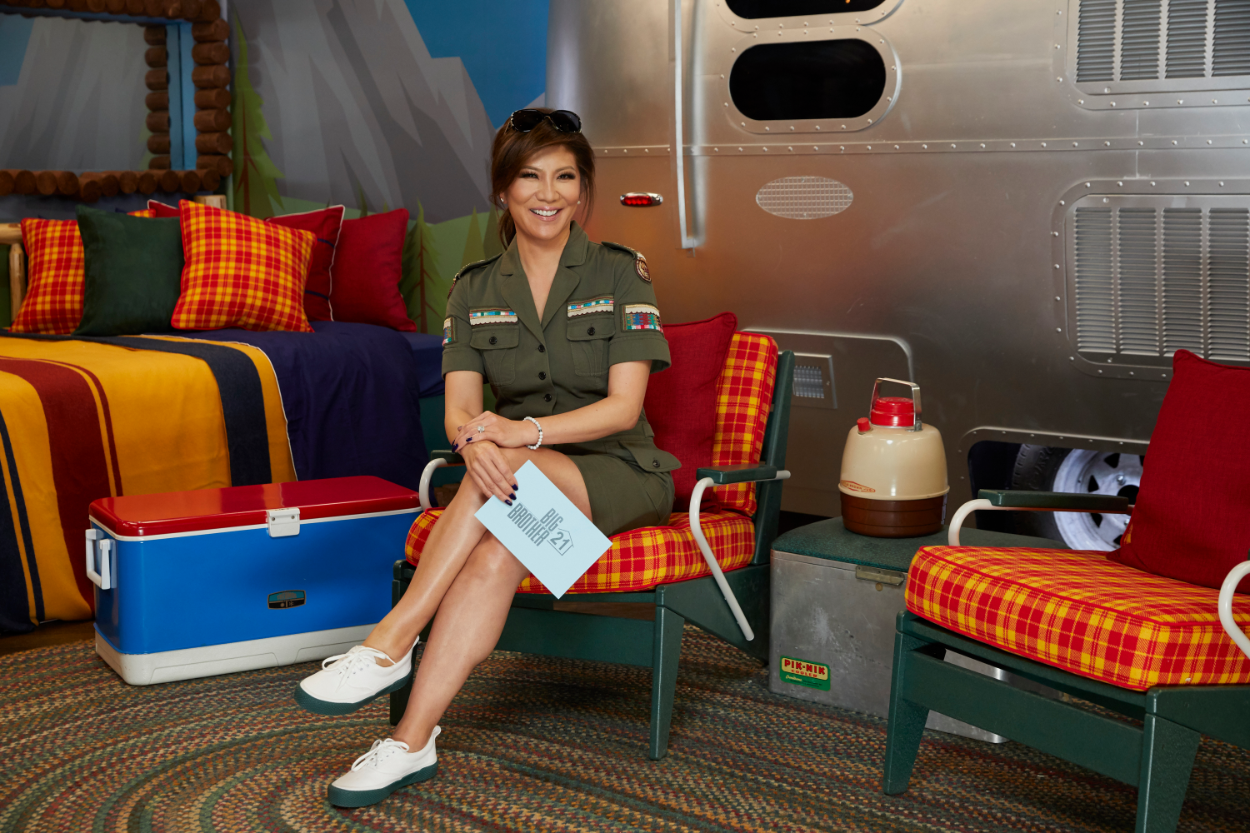 Enzo Palumbo won Head of Household for 'Big Brother 22' Week 
For the fourth Head of Household competition, the houseguests had to sink three balls in holes on a ramp successfully. Enzo Palumbo barely beat out house target Kaysar Ridha to take the HOH title for the week, keeping the main alliance in power.
After speaking with all the other houseguests, he chose to nominate Kaysar because they never talked game, and everyone wants the BB7 star out of the house alongside a pawn, Kevin.
Additionally, Enzo wanted Kaysar out of the house because the three-time competitor noted he would target the Meow Meow's allies, Cody Calafiore and Tyler Crispen.
Kevin Campbell won Power of Veto for 'Big Brother 22' Week 4
After an endurance competition that left David Alexander, Bayleigh Dayton, Tyler, Enzo, and his nominees messy, Kevin emerged victoriously. Enzo approached the outsider afterward, and they promised they wouldn't target each other.
However, he didn't know who to nominate as a replacement. The Meow Meow has a good relationship with everyone in the house and didn't want to choose loose allies like Ian Terry or David because he thought the voting houseguests would flip and keep Kaysar.
Christmas Abbott ended up volunteering to go on the block as a pawn, helping Enzo avoid getting any unnecessary blood on his hands.
Enzo Palumbo chose Christmas Abbott as the replacement nominee
After Christmas, who Enzo chose as his "plus one" to save last week, told the HOH she would become the replacement nominee twice, a fan broadcasted a message to houseguests in the backyard that Nicole Franzel and Cody were "playing" them.
Christmas also spoke to Dani Donato Briones and realized it might not serve her best interest to go on the block as a pawn.
The BB19 finalist brought David up as a possible replacement to Enzo because he ruffled feathers when he implicated Cody and Tyler in a rumor involving Da'Vonne trying to flip votes in Week 2.
However, Enzo wanted to go a different route because he believed Da'Vonne could gather the troops to send David out the door. Later, several houseguests approached Enzo regarding concerns about Dani's gameplay, and he contemplated backdooring his ally.
Ultimately, he decided to "play nice" this week and alerted his main allies to go after her next. The BB12 finalist stuck to his original plan and chose Christmas as the replacement nominee.
Big Brother 22: All-Stars airs Sundays, Wednesdays, and Thursdays at 8 p.m. EST on CBS. Follow Tamara Grant Twitter.