'Big Brother 22' House Placed on Lockdown After Fan Allegedly Yells, 'F*** Nicole'
Fans of Big Brother had been waiting for an All-Stars season for a long time. CBS finally delivered to mark the twentieth anniversary since the show premiered. Viewers are passionate about the game and are rooting for their favorites to win. Things are heating up on the show so much between the Twitter fan bases that it brought out one bold enough to yell into the house to deliver a message. This prompted production to lock down the house and shut down the live feeds.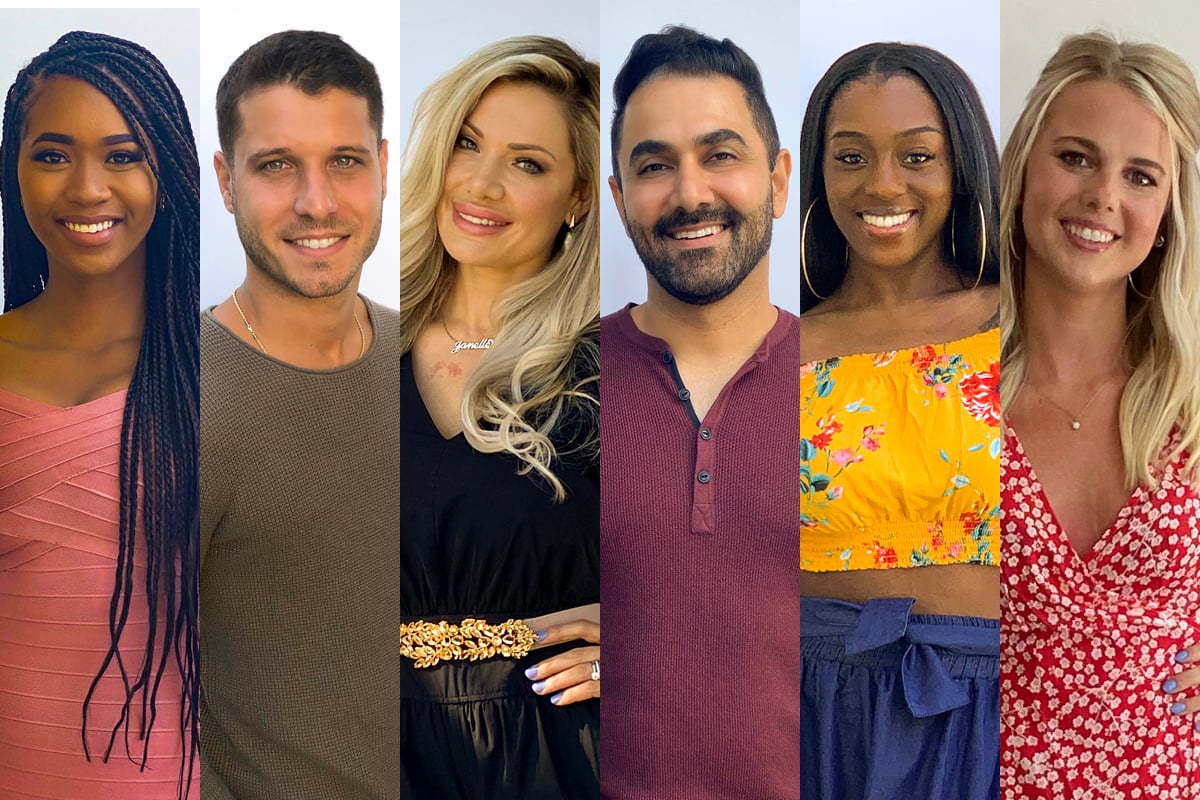 Janelle Pierzina and Nicole Franzel feud
Throughout the first weeks of Big Brother 22 there's been tension between Janelle Pierzina and Nicole Franzel. The two All-Stars have beef from outside of the house and it has now spilled over into the game.
Pierzina is known as a competition beast and coming into the game she already had a big target on her back. Franzel took advantage of Pierzina's history on the show to infiltrate the minds of her housemates. Right from the first week, Franzel was crying over the notion that she was afraid of Pierzina without giving too much context.
Janelle Pierzina confronts Nicole Franzel
On the Big Brother episode that aired on Sunday, August 23, viewers were given insight into the tense environment Pierzina and Franzel live in. The latter chose the real estate agent to go on slop for the week. Viewers that watch the live feeds already knew Franzel was planning this and the show highlighted her "mean girl" tactics.
"OK, I'm just going to pick someone that hasn't done it before and likes to talk about me… Janelle," Franzel said without hesitation.
The houseguests were shocked that Franzel took a dig at Pierzina while the former smiled thinking she had done something major.
"Oh my God, did I just say that out loud?" Franzel said in the diary room. "It was like my inner thoughts like just blurted out."
Pierzina was not too happy about being a "have not" for the week but didn't allow Franzel to get a rise out of her. However, the legendary Pierzina took her thoughts to the diary room and read Franzel for how she perceives her.
"Nicole has been on my radar since day 1 because she plays a snake game, she likes to play victim, she likes to backstab and lie and then cry about it," Pierzina said. "She doesn't like confrontation, but guess what? I do."
Following the meeting, Franzel seemed to have been proud of her moment and continued to relive it in her mind excusing herself for saying what she just said.
"It just kind of came out, I didn't plan it," Franzel said as Pierzina is seen walking into the living room.
"Nicole, just stop," Pierzina confronted Franzel.
"I didn't plan it," Franzel repeats.
"Bit*h stop," Pierzina said as she walked away.
What did the fan do?
Pierzina is a fan favorite and is not tied to a major alliance. The whole house is targeting her and her partner Kaysar Rhida. At the end of Sunday's episode, viewers find out that they are both on the block for eviction. One of them is definitely going home on Thursday and fans are disgruntled about it.
Many fans are having a hard time with the fan favorite leaving the house this early in the game, while Franzel is sitting comfortably badmouthing Pierzina. On Sunday night, a bold fan took it upon themselves to get close to the Big Brother house and yell to the housemates.
Live feed watchers were able to catch the moment where the housemates were ordered to go inside the house and were placed in a lockdown. The feeds went down to make sure the contestants were secured and Twitter exploded.
The fan allegedly yelled, "F**k Nicole, get her out."
Pierzina and Cody Calafiore were in the backyard when the incident occurred but did not make out what the fan said.
We reached out to the fan that posted a picture that went viral, but they declined to get more exposure over the incident.
Big Brother 22 airs Wednesday, Thursday, and Sunday at 8 p.m. ET on CBS.