'Big Brother 22': How Far Did Janelle Pierzina Go in Her First 3 Seasons?
Janelle Pierzina is now competing in her fourth season of 'Big Brother'. Since she is such a legend, how far did she go in her other seasons?
One of the greatest houseguests to ever compete on Big Brother has returned for Season 22 — Janelle Pierzina. This season is Pierzina's fourth season, and while she had a lot of success game-wise in her previous stays in the Big Brother house, Pierzina's personality and loyalty to her alliance members ultimately made her iconic. So, since she is back and fighting for the $500,000 grand prize again, how far did Pierzina go in her previous three seasons?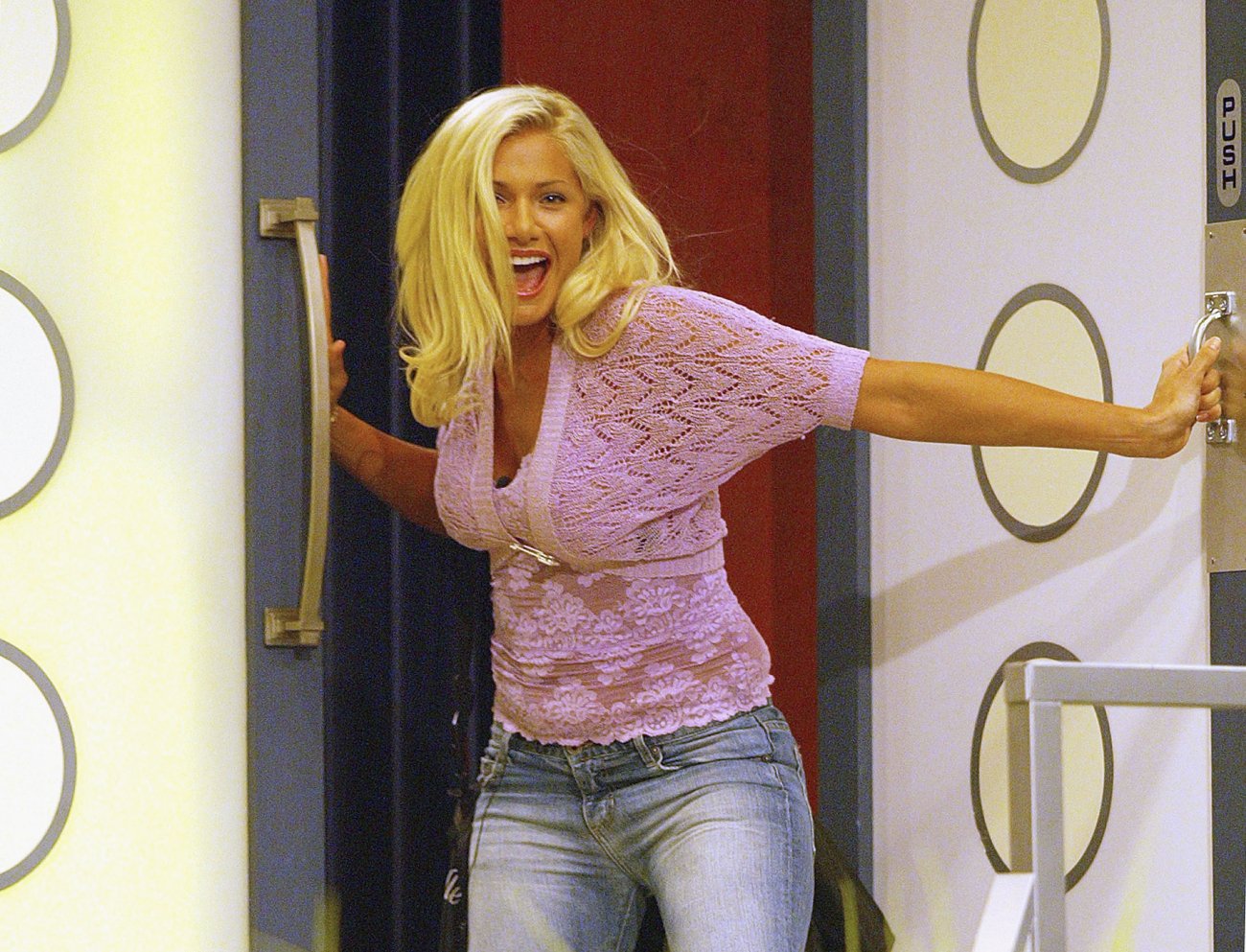 Janelle Pierzina dominated on Seasons 6 and 7 of 'Big Brother'
Pierzina first starred on Big Brother 6, which aired in 2005. It seemed that Pierzina and her alliance members, specifically Howie Gordon and Kaysar Ridha, went against the Friendship alliance the entire season. This made Pierzina's path in the show pretty difficult, but she somehow managed to almost make it to the very end, despite being nominated six times, according to Fandom.
Pierzina ultimately finished third in Season 6, and Maggie Ausburn won over Ivette Corredero in the final two.
Soon after her initial season, Pierzina returned for Season 7 of the show, which was the first all-star season. Big Brother 7 featured several legendary houseguests like Will Kirby, Danielle Reyes, and Pierzina's Season 6 alliance members Gordon and Ridha. 
From start to finish in Big Brother 7, Pierzina dominated. She won four Head of Household competitions and five Power of Veto comps. This led to her, again, almost making it to the very end. Pierzina finished third in Big Brother 7, and Mike "Boogie" Malin won the season over Erika Landin.
'Big Brother 14' did not go as well for her
In Season 14, which aired in 2012, Pierzina made her return after not being on since Season 7. Initially, Pierzina, along with Britney Haynes, Dan Gheesling, and Malin, came in as a coach, and if one of her houseguests had won the season, she would have won $100,000.
However, all four of the coaches later entered the game as regular houseguests. The move did not work out well for Pierzina, as she ended up finishing 12th overall. She was the fifth houseguest to leave the house, and the fourth to get evicted.
The move did work out for Gheesling, though, as he went all the way to the final two before losing to Ian Terry.
Janelle Pierzina is back for 'Big Brother 22'
For the second time in the show's history, Big Brother is having an all-star season for Season 22. For the first time since Season 14, Pierzina is back as a houseguest. She is not only looking to bounce back from her poor finish in that season but she also looks to finally finish in first place.
She has a familiar face with her too, as Ridha is back in the house for the first time since Big Brother 7. Both of the previous times that Pierzina played with Ridha, she went all the way to the final three.
The road to the end won't be easy, though, as the Season 22 cast features two winners in Nicole Franzel and Ian Terry. It also includes Tyler Crispen, who finished second in Season 20; Cody Calafiore, who finished second in Season 16; Dani Briones, who finished second in Season 8, and Memphis Garrett, who finished second in Season 10.
The cast also includes Keesha Smith (Season 10), Da'Vonne Rogers (Season 17 and Season 18), Enzo Palumbo (Season 12), Bayleigh Dayton (Season 20), Kevin Campbell (Season 11), Nicole Anthony (Season 21), David Alexander (Season 21), and Chrismas Abbott (Season 19).
Pierzina is one of the greatest Big Brother players to never win. Maybe she will finally breakthrough this season.