'Big Brother 22': Fans Think Some of the Houseguests Are Suffering From 'Janellousy'
Several 'Big Brother' houseguests speak negatively about Janelle Pierzina for seemingly no reason. Fans think it's because they suffer from 'Janellousy.'
Similar to her three other Big Brother seasons, Janelle Pierzina is having a hard time gathering a group of people who want to work with her in BB22: All-Stars. Many fans think it's because the houseguests, particularly females, suffer from a case of "Janellousy," or the state of being jealous of the four-time competitor.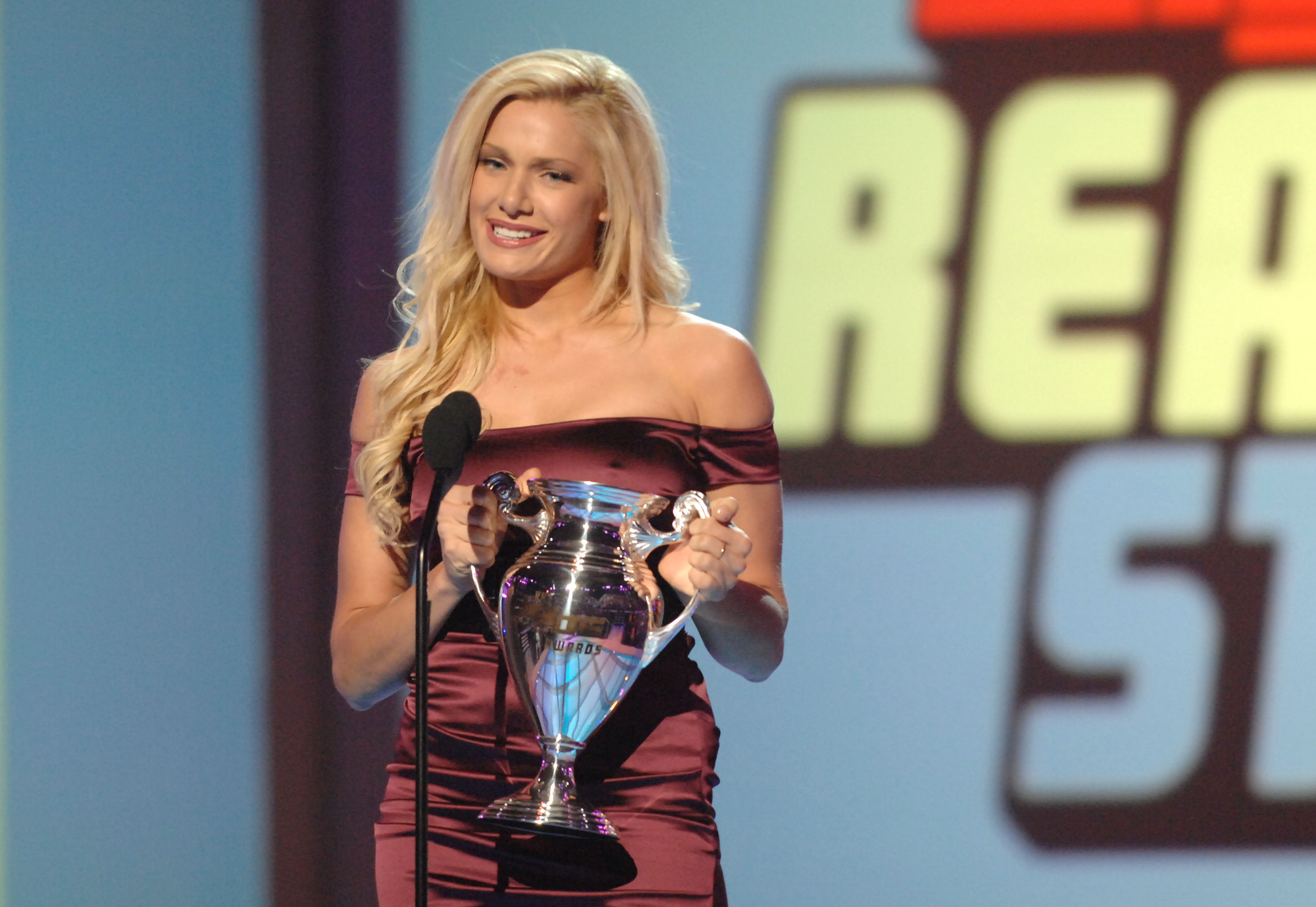 Nicole Franzel 'scared' of Janelle Pierzina
When Nicole Franzel approached Cody Calafiore after he won Head of Household, the two talked about possibly nominating long-standing allies Kaysar Ridha and Janelle Pierzina.
However, Kaysar won the Safety Suite competition and saved his partner, throwing a wrench in their plans.
In a late-night conversation with Christmas Abbott, the BB18 winner cried because Janelle "scares the sh*t" out of her. Additionally, she thought the four-time competitor might target her if she won Head of Household.
A couple of days later, Bayleigh Dayton, Janelle, and Kaysar talked to Nicole F. in the Key Bedroom about her past on the show, including her history with showmances.
Even though the BB18 champ seemingly went along with the conversation, she left the room crying and told Christmas and Cody that Janelle was "torturing" her and not letting her sleep.
Nicole F. has also informed several houseguests that Janelle is coming after her and believes it has something to do with a situation involving BB13 winner Rachel Reilly Villegas during The Amazing Race.
Dani Donato Briones paints Janelle Pierzina as a liar
A couple of days ago, BB8 runner-up Dani Donato Briones approached Janelle with a plan to form something "bigger" themselves. Likely seeing the four-time competitor as a shield, Dani claimed she had no intention of targeting Janelle and wanted to create something "solid."
The BB8 runner-up mentioned Kaysar, Nicole F., and Tyler Crispen should join them, and Janelle wanted to pull in Nicole Anthony, Bayleigh, and possibly Cody. However, Christmas walked into the kitchen, interrupting their plans.
The ladies never reconvened, but Janelle mentioned the possible alliance to a few other houseguests who later approached Dani to confirm the story. However, the BB8 runner-up vehemently denied it and painted Janelle as the "pot-stirrer."
Several other BB22 competitors have also trashed the four-time competitor in various conversations.
Fans think houseguests are suffering from 'Janellousy'
Many fans believe the other competitors are jealous of Janelle as they often complain about her while she seemingly does nothing. They have dubbed the term "janellousy" and define it as "living in the Big Brother house with Janelle Pierzina and feeling resentment, bitterness, and jealousy because she is the most loved houseguest of Big Brother history."
Viewers don't understand why others refuse to work with Janelle as she hasn't betrayed her allies in her other three seasons. Therefore, they believe it has something to do with jealousy.
Survivor: Caramoan winner and writer John Cochran also weighed in on the topic, tweeting, "Upsetting to see BB production aware of an infectious virus running rampant in the BB house and doing nothing to intervene, especially considering what a powerful strain of Janellousy it is."
Big Brother 22: All-Stars airs Sundays, Wednesdays, and Thursdays at 8 p.m. EST on CBS. Follow Tamara Grant on Twitter.