'Big Brother 22': Why Janelle Pierzina and Nicole Franzel Refuse to Work With Each Other
On Day 2 in the Big Brother house, Nicole Franzel's "fear" of Janelle Pierzina brought her to tears. She later told almost everyone that the two did not get along due to her fractured relationship with BB13 champ Rachel Reilly Villegas and her sister, BB15 star Elissa Reilly Slater. Even though Janelle didn't have a problem with Nicole F., she encouraged Memphis Garrett to backdoor the BB18 champ to save her ally, Nicole Anthony. After hearing about her plans, Nicole F. uninvited Janelle from her upcoming wedding.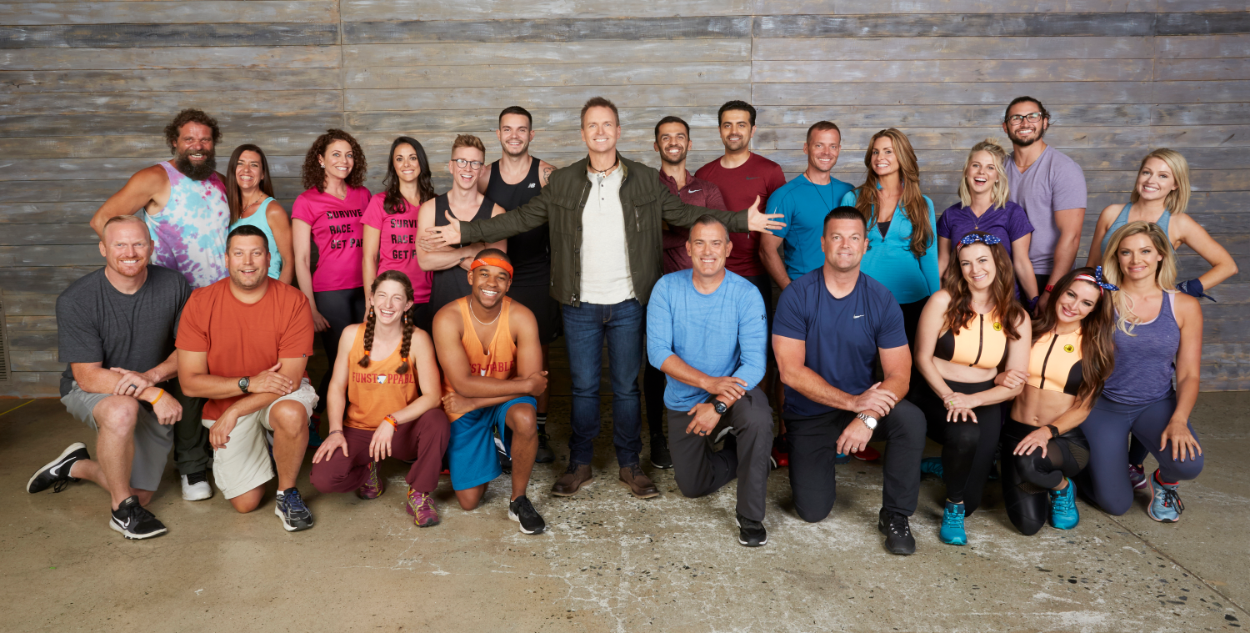 Nicole Franzel and Rachel Reilly Villegas beef during 'The Amazing Race'
During season 31 of The Amazing Race, former Big Brother teams Nicole Franzel, Victor Arroyo, Janelle Pierzina, Britney Hayes, Rachel Reilly Villegas, and Elissa Reilly Slater allied.
In the next episode, Team Fun (Becca Droz and Floyd Pierce) bought the Reilly sisters drinks as a peace offering and promised they would not U-Turn them.
However, they wanted to target other teams they perceived as threats, including Nicole F. and Victor.
Because Rachel aligned with the Big Brother couple, she warned them of Team Fun's plans and advised them to U-Turn the team if they reached it first. However, Nicole F. felt like the sisters wanted them to do their "dirty work."
They began arguing over the details of the story, and other teams were annoyed that Rachel and Elissa told them. Eventual winners Colin Guinn and Christie Woods attempted to calm everyone down by having them hold hands.
During the next leg, two teams voted to U-Turn the sisters, and they finished last. Even though Nicole and Victor didn't vote for Rachel and Elissa, many believe they were targeted due to the couple painting them as untrustworthy.
Janelle Pierzina wary of Nicole Franzel in 'Big Brother 22'
From the first day in the Big Brother house, Nicole F. has told several other houseguests that she feels Janelle hates her because of her beef with the sisters.
Kaysar Ridha approached his longstanding ally and warned her that Nicole F. didn't think they were on good terms. Janelle seemed confused that the BB18 champ continually talked about it and promised she didn't care about the TAR drama.
In another conversation, Da'Vonne Rogers claimed Nicole F. didn't "have a problem" with the four-time competitor. However, Janelle insisted the BB18 winner "f***ing hates me."
Even though the fan-favorite isn't upset with her, the four-time competitor admitted she didn't "trust" Nicole F. because Janelle saw the BB18 champ "backstab" Rachel at the first opportunity.
Additionally, Janelle considers Nicole F. a "dangerous" player this season because she's protected in a main alliance. Therefore, she urged Head of Household Memphis Garrett to backdoor the BB18 winner when he won the Power of Veto. However, he's secretly aligned with Nicole F. and told her of Janelle's plans, upsetting her.
Nicole F. insists she and Victor did nothing wrong and only confirmed the sisters' stories to Team Fun, who they considered friends.
Rachel Reilly Villegas and Elissa Reilly Slater respond to Nicole Franzel
Both sisters have kept up with the All-Stars season and aren't afraid to tweet their opinion of what's happening in the house. They're both rooting for Bayleigh Dayton, Janelle, and Kaysar and have responded to Nicole F's claims about them.
Rachel tweeted, "It amuses me that I am being used as strategy – and I am playing the game, but I am sitting at home seven months pregnant, living rent-free in their heads. That's a true BB queen."
Her sister feels like Nicole F. cries "as a tactic" to look like the victim and make others feel sorry for her while continually "screwing people over." Many viewers believe Nicole F. wanted to target Janelle from the beginning and is only using the Rachel and Elissa beef as an excuse.
Big Brother 22: All-Stars airs Sundays, Wednesdays, and Thursdays at 8 p.m. EST on CBS. Follow Tamara Grant on Twitter.