'Big Brother 22': Janelle Pierzina Tells Nicole Anthony to Have 'Several Seats' for Liking 'Shady' Tweets
Sometimes alliances lead to feuds on Big Brother. Things didn't end well between Nicole Anthony and Janelle Pierzina and there are still hard feelings. Janelle recently told Nicole to have several seats after being accused of liking "shady" tweets.
Nicole Anthony turned on Janelle Pierzina on 'Big Brother 22'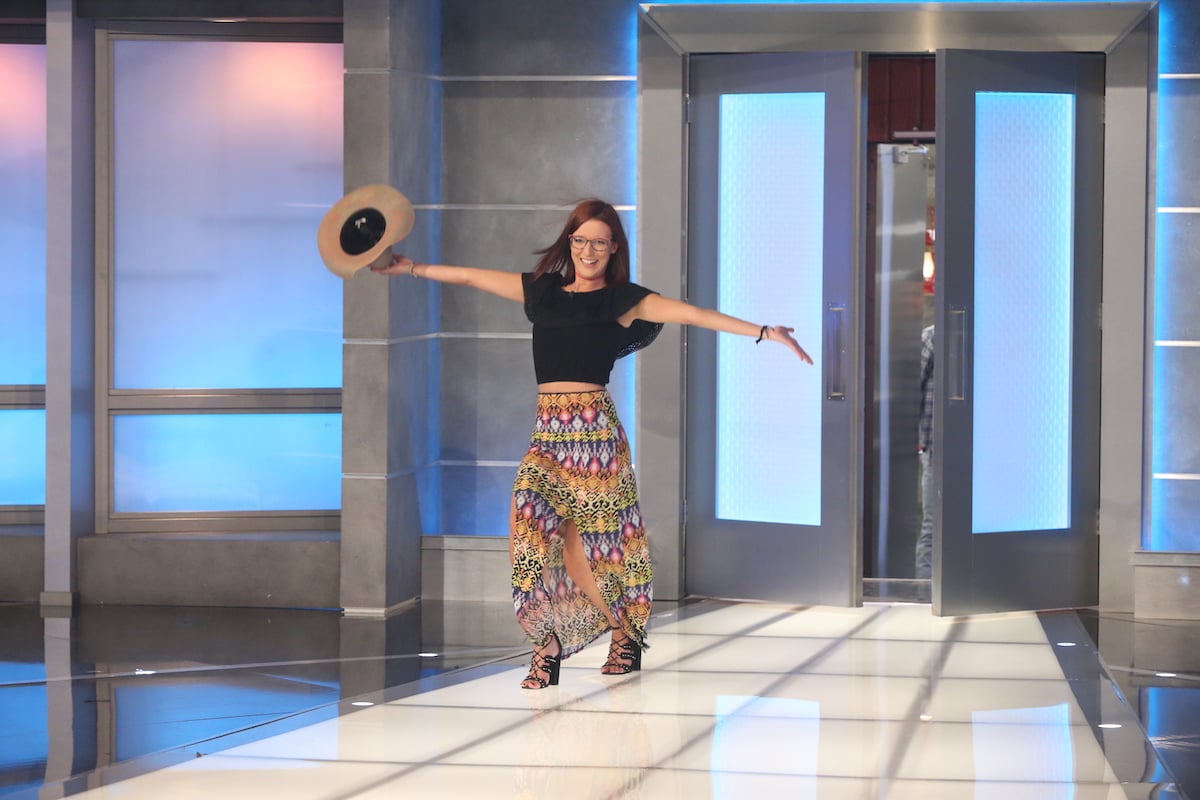 Nicole was working with Janelle and Kaysar Ridha at the beginning of the season. But she didn't fully trust them. That's because Janelle and Kaysar assumed they were on good terms with Memphis Garrett. But Memphis put Nicole on the block with David Alexander so she thought they betrayed them.
Nicole went on to say a lot of things about Janelle and Kaysar to the other houseguests before her eviction. This could have affected their game because they were the next two houseguests to be evicted.
She later apologized for betraying them
Nicole later realized she was wrong about Janelle and Kaysar. It didn't take long for her to apologize and explain her reason for doing it.
"I just wanna tell [Janelle] that I'm sorry and that I should've stuck with my initial impression of her," Nicole told Entertainment Tonight. "I was hanging out a lot with her in the house…and I will admit other people did get in my brain and mess with me a little bit. She's a spider, she's a snake.' And I did pivot and I was like, 'She did my makeup just to mess with me? That is messed up. You hang out with someone just to mess up their game? That's not right.'"
Janelle called her out for liking shady tweets
It looks like Janelle is suspicious of Nicole after working together this season. A Twitter account called Reality Robbed pointed out Nicole liked a tweet reading "Janelle and Kaysar ruined their game maybe they should have won something."
A fan said Nicole must be bitter and she responded to that. "There's nothing to be bitter about. I love and respect Janelle and Kaysar as people," she tweeted on Sept. 20. "Liking tweets saying Kaysar and I should have won something. You expect too much of people and give nothing back. Have several seats," Janelle tweeted back.
"I did like it… because we all should have won more for our games, myself included. This eviction order has sucked thus far. No shade whatsoever," Nicole tweeted.
Another fan took a picture of this interaction and said Nicole previously claimed on her podcast she felt horrible for turning on Janelle and Kaysar only to now like tweets criticizing them. "I do feel horrible that I questioned them in the game. I was wrong; I've said that several times. And I haven't liked any bad tweets… only ones saying we should have won stuff. It's true. We all should have. I wanted us all in that game and was rooting for them when I left," Nicole tweeted in response.
It looks like Nicole and Janelle haven't mend their relationship out of the house. Only time will tell if that'll ever change.