'Big Brother 22': Julie Chen Breaks Silence on Not Hugging Nicole Anthony After Crying
Things have been a little different on Big Brother 22, not only is it an All-Stars season, it is being produced in the middle of a pandemic. Julie Chen returned as host of the reality competition and the set up has been interesting for viewers to see.
After Nicole Anthony was evicted from the house, Chen was tough on her bad moves in the house. Anthony cried after reflecting on her decisions but the CBS presenter couldn't reach out for a hug due to social distancing measures. Chen is now talking about that awkward moment after it went viral online.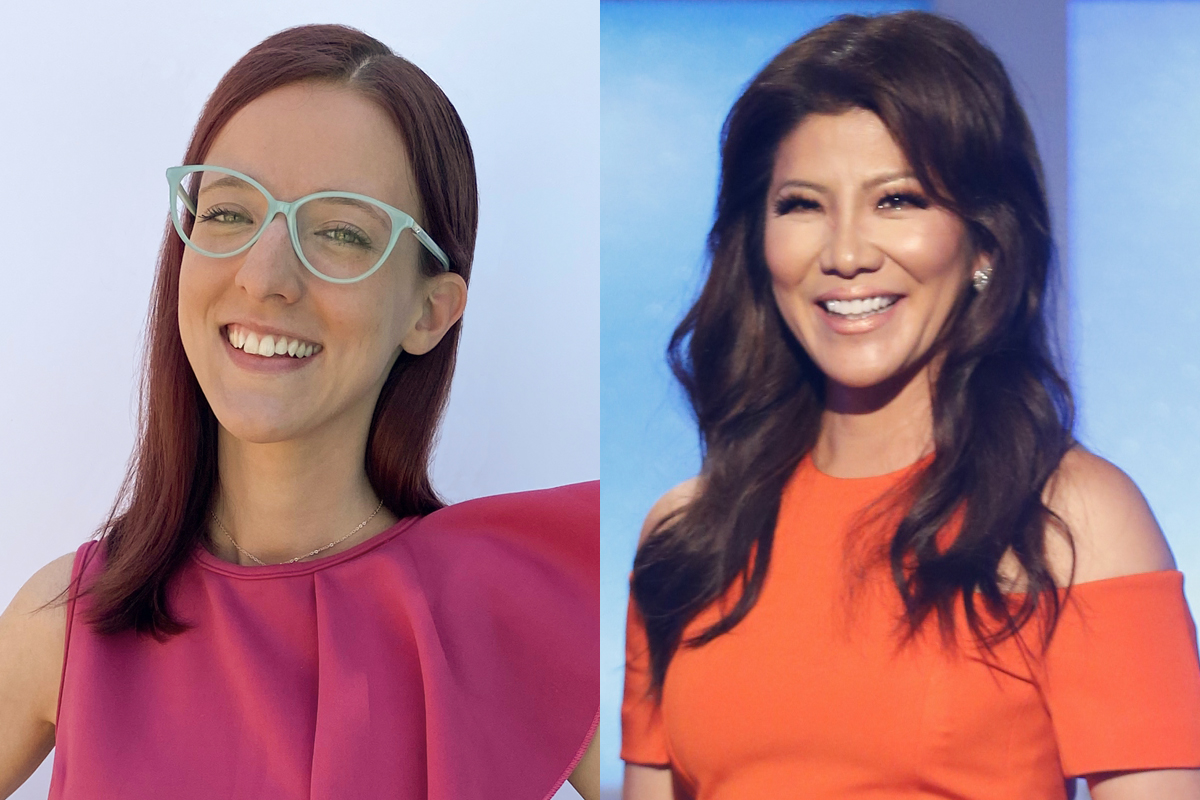 Why did Nicole Anthony get evicted?
It was another gruesome week inside the Big Brother house as Memphis Garrett held all the power as the Head of Household. The BB alum put David Alexander and Anthony up for eviction.
Anthony had a difficult time during the week as she believed Janelle Pierzina, her closest ally, was working with Garrett. The former felt safe enough to not play in the Safety Suit twist and ended up on the block.
Being put up for eviction sent Anthony into a downward spiral and she took it out on Pierzina and Kaysar Ridha, who genuinely wanted her to stay in the house. Emotions got the best of Anthony who then went around the house moping and trying to convince her housemates to keep her in the game. However, it was a difficult pitch as Pierzina and Ridha are perceived as the most dangerous players in the house by the majority.
On eviction night, Anthony received the majority of the votes and was the second evicted houseguest of the season.
Julie Chen grills Nicole Anthony
Chen has been with Big Brother since the first season, back in the year 2000. The television host is a fan just like the viewers at home. Chen completely dragged Anthony for her bad game moves.
"I'm a little bit confused by your gameplay, explain to me because Janelle and Kaysar were campaigning for you to stay," Chen said. "You seem to not trust them. Is that correct?"
Chen then asked Anthony why she didn't trust the people closest to her and let the other side of the house get to her.
"Because I really felt like they were with Memphis," Anthony explained. "They told me they were going to put in a good word with Memphis, so when I was nominated I was shocked."
The Big Brother host then told Anthony that Pierzina had been loyal to her and asked why she had turned on her.
"In all honesty, I will admit, like talking to all the people in the house and hearing all of them telling me she was lying and it got in my head. I will admit, I was wrong," Anthony added.
Nicole Anthony cries
Anthony was then treated to watch her goodbye messages from her fellow housemates. She felt bad for not trusting Pierzina and Ridha and started crying.
"Janelle had your back and she even cried over it," Chen told Anthony.
"I feel so horrible, so horrible, it's my error," Anthony said as she cried.
"We wish you well Nicole, stay safe," Chen added.
The interview ended with the camera showing a shot of Chen looking at Anthony cry. Due to social distancing measures, Chen sits 10 feet away from the evicted houseguest.
"If I could give you a hug now I would but we cannot cause of these strange times," Chen added as Anthony sobbed.
Julie Chen reacts to the awkward moment
Chen has broken her silence after that awkward moment she experienced on the show. The TV personality said it was "very hard" for her to see Anthony cry as it all played out.
"Nicole A. is from Long Island, [N.Y.], where I did a lot of growing up as a kid," Chen told Entertainment Weekly. "She's someone I would have been friends with in junior high and high school if we were the same age. She's a good kid who got played and spiraled downward. The worst part was she realized it. Even with the mask on, you could tell she felt awful. I am giving her a virtual hug right now in my mind as I write this. Going to say a prayer for her and her family tonight. Prayer works."
Big Brother 22 airs Wednesdays, Thursdays, and Fridays at 8 p.m. ET on CBS.