'Big Brother 22': Did Keesha Smith Call Houseguests 'Sheep' for Making Their Big Move?
Houseguests aren't always happy when things don't go their way on Big Brother. Fans thought that was the case for Keesha Smith, who had a rough time in the first week of Big Brother 22. This is the reason why and what she had to say about it. [Warning Spoilers for the Aug. 13 episode.]
Cody Calafiore put Keesha Smith and Kevin Campbell on the block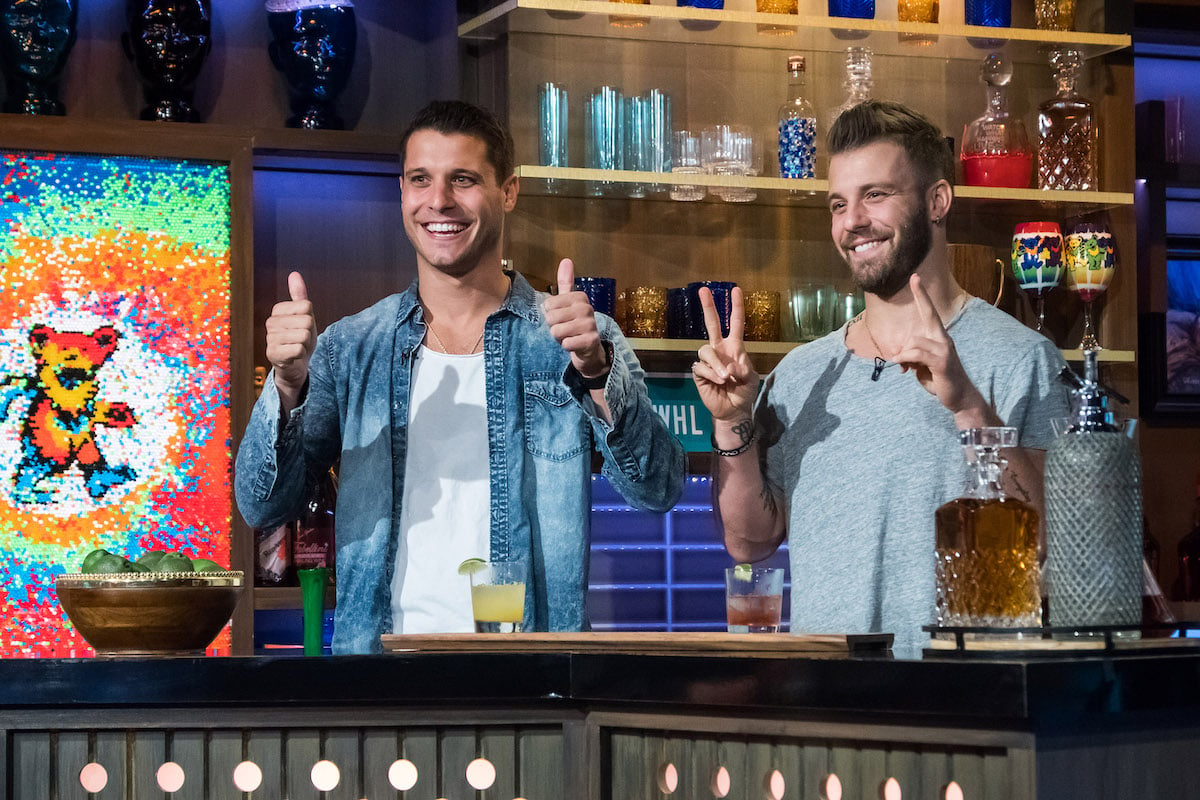 RELATED: 'Big Brother 22': Janelle Pierzina Confirms Nicole Franzel 'Did Something' to Get Derrick Levasseur Removed
Cody Calafiore won the first Head of Household competition. He then started getting close to Enzo Palumbo, Memphis Garrett, Nicole Franzel, and Tyler Crispen.
Calafiore decided to put Campbell and Smith on the block. He claimed it was because he hasn't made a connection with either of them.
Campbell tried hard to campaign with the other houseguests. But Smith didn't seem to be that inspired to campaign.
Smith was evicted from the house
RELATED: What Did Nicole Franzel Do With Her 'Big Brother 18' Prize Money?
After nominations, Smith went to talk to Calafiore to try to get information out of him. Calafiore told her he didn't have a target and wants the house to figure it out. But he truly wanted Smith out of the house.
Smith's only supporters in the house were Janelle Pierzina and Kaysar Ridha. Sadly, neither were able to play in the veto competition and she lost the competition to Palumbo who chose to keep the nominations the same.
That left everything coming down to votes. Smith lost to a vote of 13-0. The house seemingly voted together to avoid showing alliances.
A post from her account was shared calling houseguests sheep
RELATED: 'Big Brother 22': Angela Rummans Won't Watch Tyler Crispen on Live Feeds, Says 'I Don't Think It's Fair'
Smith is off the show and a post was quickly shared on her Instagram account. "No matter what, I know that I will always have three votes for me. thank you all for your support, I am truly humbled by the amount of it…a big shout out to @janellepierzina and @davonnedianne_ for the heads up…I am rooting for you to the end," read the first part of the caption.
"Also, a big [middle finger] to the 'men' of the house, Enzo & Memphis, who give a bad name to 'sheep' and Cody who could never tell me the truth to my face…I came in the game thinking that I was playing against men, but none of your balls have even dropped yet!…Your partners deserve better! #bb22 #strongwomendeservestrongmen #getsome," reads the rest of caption.
Many believed she wrote the post but Smith appeared on Rob Has a Podcast and was asked about it. She claimed she didn't know what the post said and it must have been created by someone who is running her account.
Fans showed their support for her in the comments. One person wrote, "end them queen! you're forever an all star! take that check to the bank and get yourself a gift."
Another fan wrote, "I was sooo happy to see you back and now I feel like we all got robbed!!!! Love you girl."
 [Correction: An earlier version claimed Smith made the Instagram post. She has since claimed in an interview with Rob Has a Podcast that the post was created by whoever is running her account. The post has been updated to include this information]