'Big Brother 22': First Evicted All-Star Goes off on Two Houseguests: 'Your Partners Deserve Better!'
[SPOILER ALERT: Spoilers ahead for Big Brother 22.]
After Cody Calafiore won the first Head of Household competition of Big Brother 22: All-Stars, he nominated Keesha Smith and Kevin Campbell for eviction. While Kevin had several conversations with almost everyone, Keesha didn't campaign much and relied on others to help her, nearly resulting in the blowup of their game. After the eviction, the BB10 fan-favorite took to Instagram to express how she truly felt about a few of her male houseguests.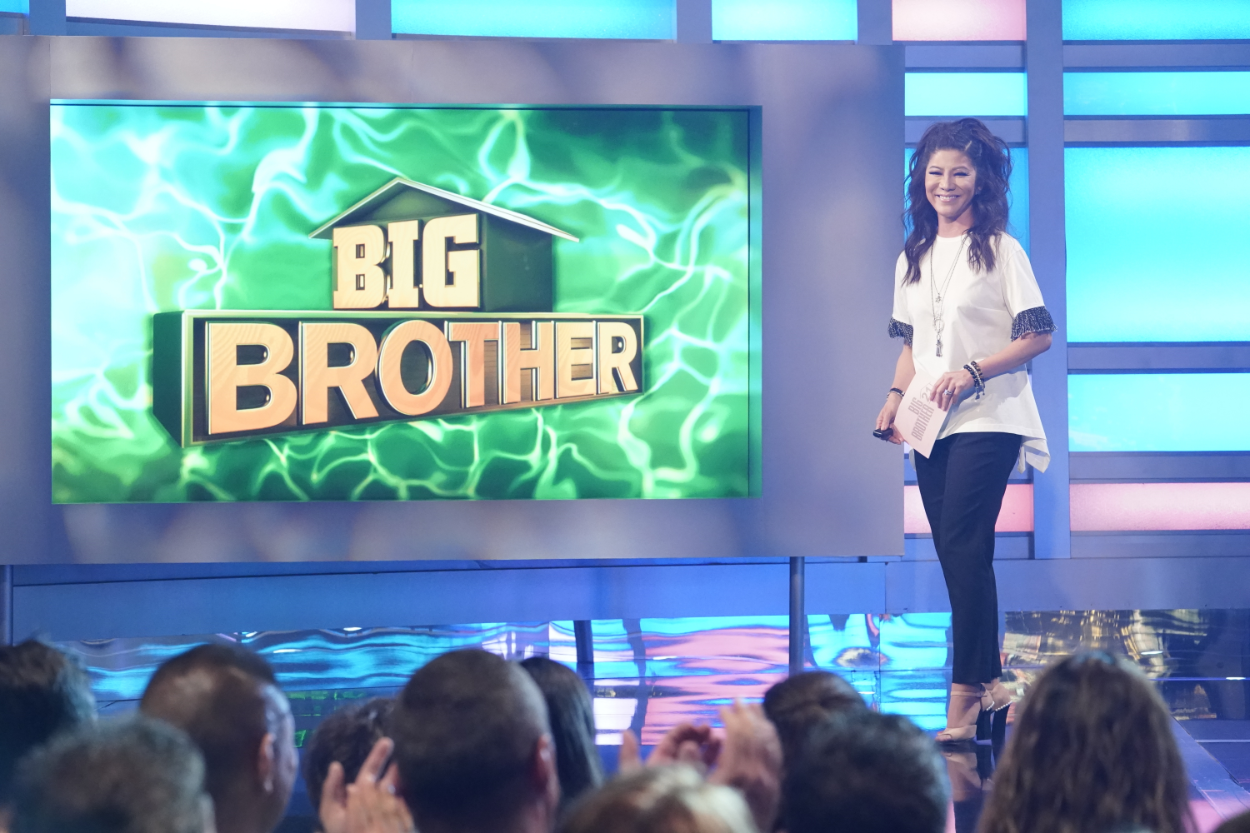 Cody Calafiore nominated Keesha Smith and Kevin Campbell for eviction
The 22nd season kicked off with the returning houseguests competing for Head of Household. BB16 runner-up Cody Calafiore easily won the physical competition, claiming the luxurious room for the week.
Not wanting to get any blood on his hands, he nominated BB10's Keesha Smith and BB11 finalist Kevin Campbell for eviction as they didn't have any connections in the house.
RELATED: 'Big Brother 22': Who Are the Week 1 Nominations?
Additionally, he hadn't had any conversations with nominees. Kevin spoke to Cody, and the HOH realized he could work with the old schooler and wanted to tip the scales in his favor.
Even though Keesha and Cody also had a long conversation, he felt like she would come after him if she won a Head of Household competition.
Keesha Smith unanimously evicted first in 'Big Brother 22: All-Stars'
For the Power of Veto ceremony, Kevin randomly chose a Houseguest's Choice ball and selected Enzo Palumbo to play. The Meow Meow narrowly won and decided not to use the POV, even though he thought about exercising the power to backdoor BB14 champ Ian Terry.
With Kevin and Keesha still on the block, the BB11 finalist began campaigning and asking other houseguests for his vote. He also made an alliance with Ian and Nicole Anthony they dubbed the Awkwadorables.
RELATED: 'Big Brother 22' Live Feed Spoilers: A Major Alliance Is Already in the Works
However, Keesha didn't speak to many houseguests and asked others to campaign for her. Even though Janelle Pierzina and Da'Vonne Rogers tried to gather the votes in her favor, it didn't work out, and they had to let the fan-favorite know she would leave the house that night.
Although Keesha knew she would become the first evicted, she still became upset with a few other houseguests who promised they would let her know because they didn't.
Keesha Smith went off on Enzo Palumbo and Memphis Garrett
In her eviction speech, Keesha became emotional and told her houseguests her time in the house has "been great" with them. She closed by stating she "feels some energy" around her, so she wishes the majority of her houseguests the "best of luck."
In her exit interview, Keesha told Julie Chen Moonves she made the remark to stir up drama before leaving. After the episode aired, Keesha took to her Instagram to clarify who she threw shade at in her speech.
The BB10 star first thanked Janelle and Da'Vonne for being honest with her and noted she's rooting for them. However, she flicked off Enzo, Cody, and Memphis Garrett for being "sheep" and not telling her the truth about her pending eviction.
RELATED: 'Big Brother 22': Why Enzo Palumbo Has the Nickname 'Meow Meow'
She closed her statement by writing, "I came in the game thinking that I was playing against men, but none of your balls have even dropped yet! Your partners deserve better!" Many of her followers agreed with her note while others wondered why she didn't say any of it in the house.
Big Brother 22 airs Sundays, Wednesdays, and Thursdays at 8 p.m. EST on CBS.
Follow Tamara Grant on Twitter.