'Big Brother 22' Live Feeds: [SPOILER] Planning on Faking All-Girls Alliance For Protection
[SPOILER ALERT: Spoilers ahead from 'Big Brother 22' Live Feeds Day 2.]
For the first time in nearly 15 years, the 22nd season of Big Brother features all returning players who have come back to prove their gameplay. Cody Calafiore became the first Head of Household with Nicole Anthony, Kevin Campbell, Memphis Garrett, and Ian Terry kicking off the season as Have-Nots.
After the premiere, the houseguests started talking to each other, and everyone wanted to pretend they weren't playing the game. However, Nicole Franzel aligned with Ian, a fellow winner, on the night of the premiere and began trying to create a fake all-girls alliance.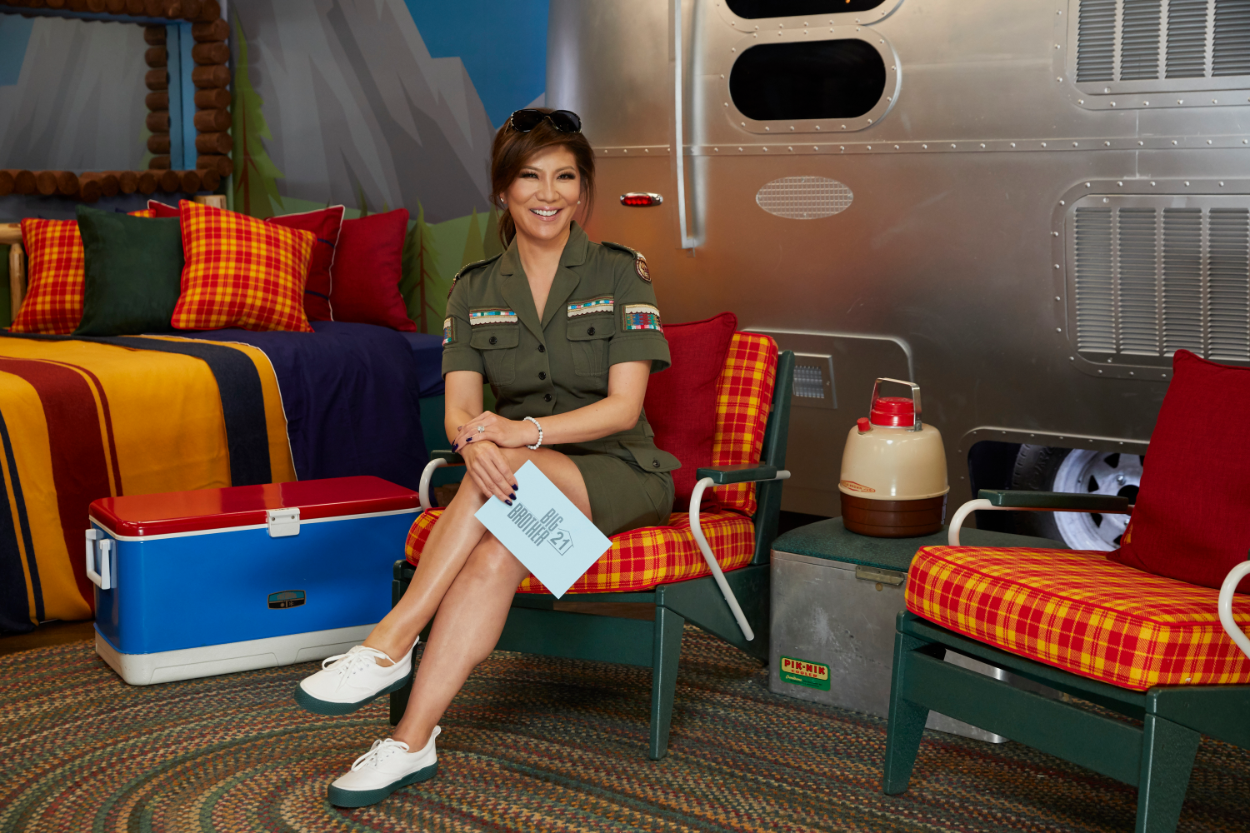 Nicole Franzel and Dani Briones seemingly became friendly
A few hours after the premiere, Daniele Donato Briones asked Nicole Franzel her opinion of their other houseguests. The BB18 champ noted she wanted to make amends with Da'Vonne Rogers while Dani admitted she considered Bayleigh Dayton "very opinionated" who might become "problematic" down the road.
Additionally, the BB8 runner-up told Nicole F. that the other houseguests "fangirled" over Kaysar Ridha and Janelle Pierzina, who initially played 15 years ago, to which the BB18 champ made a disgusted face.
RELATED: 'Big Brother 22' Live Feeds Spoiler: Two Houseguests Made an Alliance on the First Night
They continued gossiping as Dani wondered how BB21's David Alexander made the all-star cast, and both admitted they ignored Nicole Anthony's direct message to appear on her podcast.
The two didn't solidify an alliance, but the BB18 winner did align with the only other winner in the house, season 15's Ian Terry.
Nicole Franzel wants to start an all-girls alliance
The following morning, Nicole F. approached Dani in the bathroom about building an alliance with Da'Vonne and season 17 finalist Christmas Abbott.
She also noted that she believes Da'Vonne and Bayleigh Dayton are friends outside of the house and trying to downplay the closeness of their relationship.
RELATED: 'Big Brother 22': Dani Briones and Nicole Franzel Admitted They 'Ghosted' Nicole Anthony's Podcast, Upsetting Fans
Dani hesitated about Da'Vonne because she didn't think the two-time competitor could win competitions, but Nicole F. claimed the fan-favorite's time on The Challenge "changed her."
The two didn't solidify anything, but Dani later spoke privately to Da'Vonne, where the MTV star explained her background in theater. They also noted they wanted to work in pairs together.
Nicole Franzel's allegiance really lies with Cody Calafiore
After the BB18 winner talked to Dani in the bathroom, she spoke to her former BB16 co-star and current Head of Household, Cody, in his room. They both agreed to a final two, and he revealed he planned on nominating Kaysar and Keesha Smith.
However, Nicole F. noted he "wouldn't want Keesha going home on your HOH," so he debated putting up Janelle instead. She also brought up the idea of him getting into an all-male alliance as she does the same with the girls, and then exchange information with each other.
RELATED: 'Big Brother': Derrick Levasseur Apologizes For Fueling Rumors Nicole Franzel Got Him Kicked off 'All-Stars'
Cody agreed but advised her not to start it as he stated he's waiting for Enzo Palumbo to approach him first. Nicole F. explained she's trying to get Dani to start the alliance.
While it sounds like a good plan, Kevin Campbell and Janelle have already questioned her current relationship with Cody, which might expose them before they can even start. Big Brother 22: All-Stars airs Sundays, Wednesdays, and Thursdays on CBS.