'Big Brother 22' Star Memphis Garrett on Mocking Ian Terry: 'I Meant No Harm'
Memphis Garrett seemingly mocked Ian Terry during 'Big Brother 22.' He addressed it after eviction, noting he 'meant no harm' when making the comments.
During Big Brother 22 Week 5, Memphis Garrett seemingly mocked Ian Terry, a houseguest with autism, upsetting fans. After his eviction, he talked about why he poked fun of the BB14 champ, insisting he "meant no harm."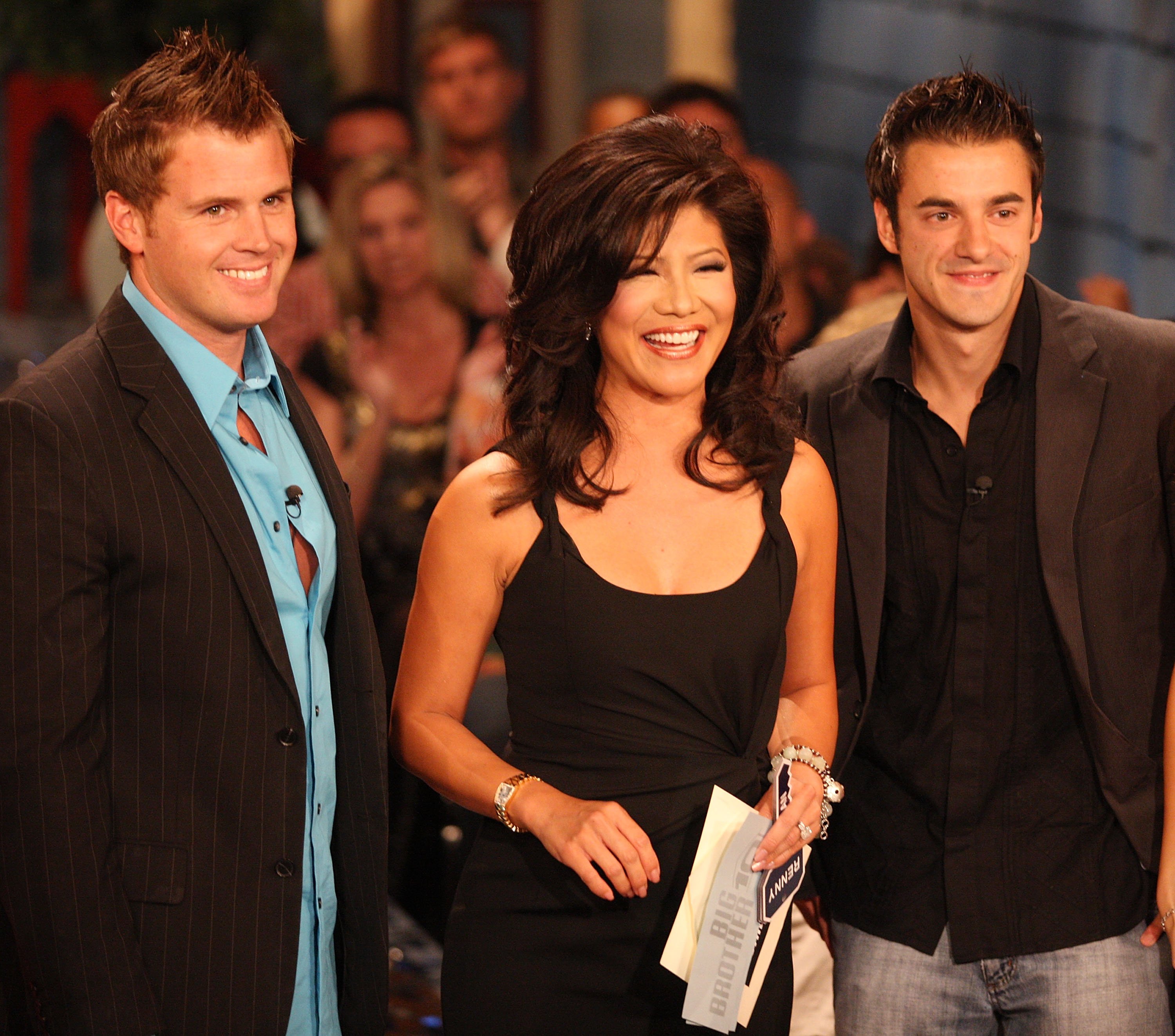 Memphis Garrett created 'The Committee' on 'Big Brother 22'
After over 10 years, Big Brother 10 runner-up Memphis Garrett returned for the second All-Stars season. Unlike his first time when Dan Gheesling brought him into an alliance, Memphis decided to start his own coalition during Week 1.
He started off by making a final two pact with BB16 runner-up Cody Calafiore and extended it to include Christmas Abbott, Nicole Franzel, Dani Briones, and Tyler Crispen for protection.
Memphis named the alliance "The Committee," and the members went on to dominate the season, winning most of the competitions. However, they had to turn on each other during the historic triple eviction, and Dani became the first casualty.
Needing protection to continue in the game, Memphis made two versions of the same alliance with Enzo Palumbo, including Cody and the other Christmas. Therefore, when he ended up on the block next to the latter a few weeks later, he thought he would remain in the competition.
However, voting houseguests Cody and Enzo deemed Memphis the biggest threat and evicted him instead.
Memphis seemingly mocked Ian Terry
At the beginning of the season, BB14 champ Ian Terry opened up to a few other houseguests about his autism and how he self soothes by rocking back and forth. Even though they were supportive of Ian's soothing techniques, the players were evicted shortly following the conversation.
During Week 5, Dani, Nicole, and Christmas hung out in the Key Room, and the former began talking about Ian's rocking and how much it bothered her. She claimed his constant movement "stresses" her out and the BB18 winner agreed.
Memphis entered the room shortly later and added on to the conversation, describing Ian as the "redrum" of the house, a reference to the horror film, The Shining. He also claimed he would have nightmares of the BB14 champ silently rocking him over him as he slept.
While Memphis made his comments, the other ladies laughed, upsetting many Live Feed viewers watching. Fans began circulating the clips on social media and started posting negative reviews on Memphis' restaurants.
They also demanded that Nicole's podcast and Instagram sponsors cut ties with her for supporting the behavior, to which several companies obliged.
Memphis says he 'meant no harm' when making fun of Ian
After Memphis' eviction, he spoke about his relationship with Ian in an ET Canada interview. The restaurateur explained the BB14 champ played "an amazing game" but claimed he "caught on" to it.
For example, Memphis described Ian's personality during the beginning of the game as "nervous," "timid," and "uncomfortable." However, he noted the former winner seemingly transformed into a new person after a few weeks, where he presented himself as having more confidence and began communicating differently.
Therefore, Memphis claims he was only "giving it light" when poking fun of Ian. He also noted that he and Ian currently "have a great relationship" and claimed he "meant no harm" with his remarks.
While some don't think Memphis did anything wrong, others believe he should answer more pressing questions about it after the season and offer an apology. Big Brother 22: All-Stars airs Mondays, Wednesdays, and Thursdays at 8/7c on CBS.
Follow Tamara Grant on Twitter.