'Big Brother 22' Live Feeds Spoiler: Nicole Anthony Plans House Meeting to Expose Janelle Pierzina's 'Lies'
In 'Big Brother 22: All-Stars' Week 2, Nicole Anthony planned a house meeting to expose Janelle Pierzina's 'lies' a day before her likely eviction.
When Memphis Garrett nominated Nicole Anthony for eviction during the second week of Big Brother 22: All-Stars, she blamed Janelle Pierzina because she thought the four-time competitor could have saved her. The BB21 finalist listened to people who had incorrect reads on the house and came up with a plan to expose her former ally's "lies.'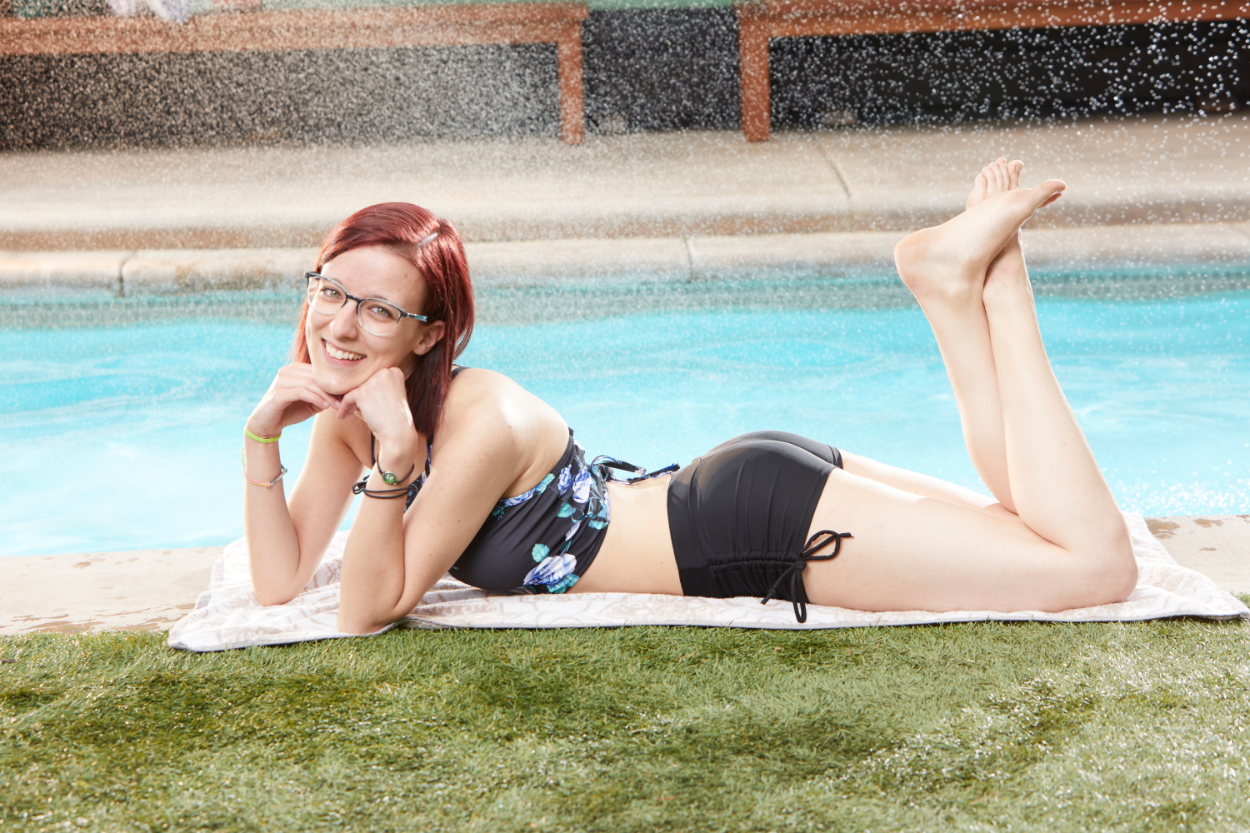 Nicole Anthony nominated for eviction in 'Big Brother 22'
For the second Head of Household competition, the returning houseguests had to answer questions based on a series of videos. Memphis Garrett walked away with the win, becoming HOH for the week.
After showing everyone his room, he held multiple conversations with several houseguests and advised them to compete in the upcoming Safety Suite competition.
However, Nicole Anthony chose not to play because she thought her allies, Janelle Pierzina and Kaysar Ridha, were close with Memphis. Additionally, the BB21 finalist wanted to show she trusted the HOH.
It backfired as Memphis nominated her for not playing. He also put David Alexander on the block because he perceived last season's first boot as a "rookie" who needed to prove himself.
Nicole A. immediately broke down into tears after the nomination ceremony because she didn't want to sit next to her BB21 co-star on the block.
Nicole Anthony blamed Janelle Pierzina for her nomination
Before Memphis made his nominations, Janelle proposed an alliance with him and asked him not to put Bayleigh Dayton or Nicole A. up for eviction. However, he "went rogue" and nominated the BB21 fan-favorite anyways.
She and Kaysar visited him after his nominations and advocated for Nicole A. They also asked him to consider using the Power of Veto on their ally and backdooring BB18 champ Nicole Franzel.
Again, Memphis played his own game and chose not to use the POV. While Memphis and Janelle spoke, Kevin knocked on the door, but no one opened it.
He then went to Nicole A. and told her that Janelle and Kaysar were behind her nomination as part of a master plan. She believed her final two partner and began to think that Janelle set her up to divide the house.
Nicole Anthony plans house meeting to expose Janelle Pierzina
After realizing the other houseguests were planning to vote her out due to her early associations with Janelle, the BB21 finalist thought she should break ties with the four-time competitor.
Therefore, she bashed Janelle to several houseguests and promised she would target her former ally if she won Head of Household. A day before her likely eviction, Nicole A. pondered whether she should call a house meeting to denounce associations with Janelle and Kaysar and expose their plans.
While Dani Donato Briones and Kevin Campbell advised her not to, Tyler Crispen encouraged her to "speak her truth." She told Da'Vonne Rogers she wants to title the house meeting "Nicole's truth and Janelle's lies" and blow up her former ally's game.
Nicole A. believes Janelle lied to her and set her up as a tool to divide the house. The BB21 finalist wants to inform the other houseguests she's being used as a pawn, and they shouldn't vote her out because of it.
It's unclear if Nicole A. still plans on calling the house meeting. However, she has already warned several houseguests of Kaysar and Janelle's suspicions of the dominant alliance in the house, causing them to scramble.
Big Brother 22: All-Stars airs Sundays, Wednesdays, and Thursdays at 8 p.m. EST on CBS. Follow Tamara Grant on Twitter.