'Big Brother 22': How Nicole Anthony Unintentionally Blew up Everyone's Game After Week 2
After Nicole Anthony's early nomination in Big Brother 22, she thought everyone worked against her, even her allies Janelle Pierzina and Kaysar Ridha. Wanting to disassociate from the old school players, Nicole A. began throwing them under the bus and exposing their plans to the "other side" of the house. However, her information might have blown up everyone's game.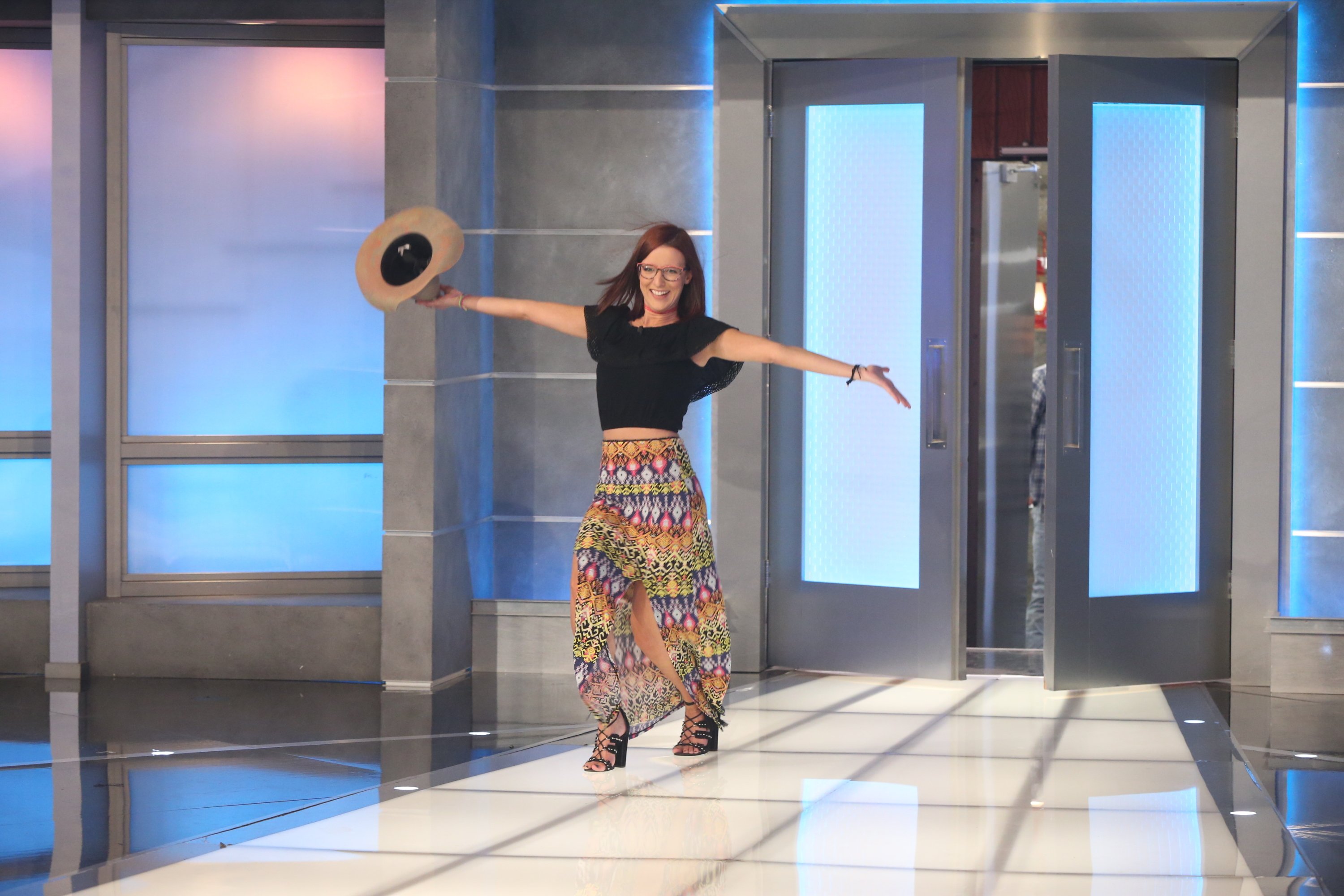 Nicole Anthony nominated during 'Big Brother 22' Week 2
The new Head of Household Memphis Garrett encouraged nearly everyone to compete in the upcoming Safety Suite. However, Nicole Anthony thought he and her allies Janelle Pierzina and Kaysar Ridha were close.
Even though the HOH advised her to play, she wanted to show she trusted him, so she didn't. Memphis used her not taking his advice to compete as a reason to nominate her, devastating the fan-favorite.
Additionally, he put her on the block next to her Big Brother 21 co-star David Anthony. Trying to make sense of her nomination, Nicole A. began to believe Janelle and Kaysar were behind it as part of a master plan.
Nicole Anthony blamed her nomination on Janelle Pierzina
Before the nomination ceremony, Janelle spoke with Memphis and asked him not to put up Bayleigh Dayton or Nicole A. However, the restaurant owner nominated the BB21 finalist anyways.
After Memphis won Power of Veto, Janelle and Kaysar visited the HOH and asked him to consider using it on their ally and backdooring Nicole Franzel. Not wanting to cause waves so soon, Memphis declined.
When Janelle hung out in Memphis' room, Kevin Campbell knocked on the door, but no one let him in. He then went to Nicole A. and insisted the four-time competitor set her up.
The BB21 finalist began believing him and attempted to denounce affiliation with Janelle to receive votes.
How Nicole Anthony unintentionally exposed everyone
After hearing several houseguests were planning on voting her out due to her early association with Janelle and Kaysar, she bashed the four-time competitor.
Nicole A. insisted Janelle set her up and manipulated Ian's feelings. She also informed the majority alliance that Janelle and Kaysar were on to them. Even though Nicole A. thought she was exposing the four-time competitor, she actually blew up other's games as the "photo room" alliance didn't want those not included to feel left out and eventually turn on them.
Therefore, Cody Calafiore, Dani Donato Briones, and Nicole Franzel created another alliance to include Ian Terry after Kaysar made him realize his closest ally had other allegiances.
Additionally, Janelle and Kaysar gathered other "outsiders" Da'Vonne Rogers, Bayleigh Dayton, and Christmas Abbott to band with them against the "other side of the house."
Shortly after the meeting, Bayleigh informed the majority alliance of what happened, unnerving them even more. Kaysar and Janelle want a house divide so more people will work with them, and the main alliance won't dominate the house as what's happened in recent seasons.
However, Cody/Dani/Nicole F./Tyler Crispen don't want the division because they want everyone to feel comfortable with them, limiting the number of targets on their back.
Nicole A. "exposing" Janelle and Kaysar have caused the main alliance to go after the old school players, creating the divide they initially tried to prevent.
Big Brother 22: All-Stars airs Sundays, Wednesdays, and Thursdays at 8 p.m. EST on CBS. Follow Tamara Grant on Twitter.