'Big Brother 22': Paulie Calafiore Discusses His Brother Cody's Chances in the Game
Cody Calafiore is currently on his second season of Big Brother. After completely dominating with Derrick Levasseur on Big Brother 16, making it all the way to the final two with him, Calafiore is trying to continue his domination in the Big Brother 22 house. Following his run on Season 16, Cody also had a family member compete on Big Brother as his brother, Paulie Calafiore, starred on Season 18.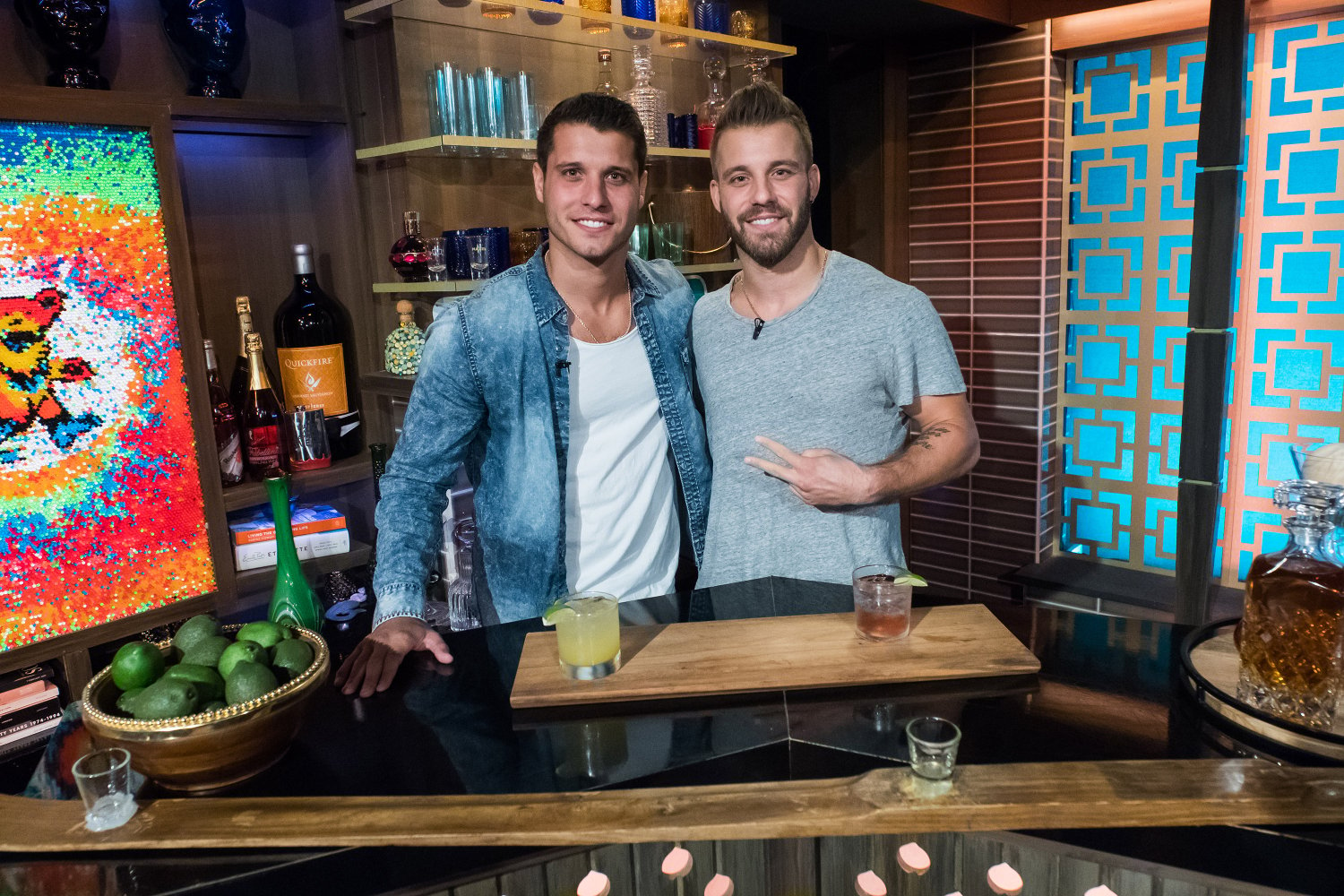 While currently watching Cody on this season of the show, Paulie recently caught up with Showbiz Cheat Sheet. In addition to discussing several different topics, Paulie also discussed Cody and his chances of winning Big Brother 22.
Cody and Paulie Calafiore have both competed on 'Big Brother'
On Big Brother 16, Cody was a part of one of the most dominant alliances in Big Brother history — The Hitmen. The alliance consisted of him and Derrick Levasseur as the two ran the entire house and ultimately made it to the very end. Levasseur won, though, as Cody was the runner-up of that season.
Following Cody's time on the show, his brother, Paulie, starred on Big Brother 18 as he was a twist that season. Paulie was one of two houseguests who were siblings of two former houseguests.
Paulie was certainly a competition beast, but he ultimately didn't make it as far in the show as Cody did. His houseguests evicted him in Week 8. Nicole Franzel — who was also on Big Brother 16 with Cody — ultimately won that season.
"Cody is very good at the social game, and he suppresses the competitive side," Paulie said when discussing the differences between their games. "He's competitive when it comes to wanting to win, but he suppresses the competitive side that's like the psychological warfare. Whereas I've got a great social game, but I have a very hard time suppressing the psychological warfare, which came out on my season of Big Brother, like when I would sit and talk sh*t to people before veto competitions, [Head of Household] competitions."
Cody is now on Big Brother 22 and has already won one HOH competition and one Power of Veto comp. He is also in the house again with Franzel.
Cody has been working with other competition beasts on 'Big Brother 22'
With Cody having a background in athletics, he is certainly a threat in competitions. However, the people working with him this season can also win comps.
"In the Big Brother game, it's a little different from The Challenge," Paulie, who has also starred on MTV's The Challenge, said. "In The Challenge, I technically don't have to work with anybody. I can just rely on my own abilities, and I can just be like: 'Get me out. Good f*cking luck.' In Big Brother, because of the way it's structured … you need to migrate towards the people who can win competitions, especially in the beginning."
It is important to work with other competition threats on Big Brother because of the fact that if a houseguest wins an HOH comp one week, then they cannot compete in the HOH comp the next week.
In addition to working with Franzel and Big Brother 8 runner-up Dani Briones, Cody has also been working with Enzo Palumbo, Memphis Garrett, and Tyler Crispen. Palumbo has won an HOH comp, a Power of Veto comp, and a Safety Suite competition; Garrett has won an HOH comp and a Power of Veto competition, and Crispen has won an HOH comp.
"He's migrated towards certain people because when you look at it, who's been winning all the competitions? Those people," Paulie said. "When you're a strong competitor, you need to align yourself with other strong competitors in the beginning because if you start aligning yourself with all of those other people, and the targets come on you, and they're not winning competitions to keep you safe, well your a** is going on the block." 
Paulie likes Cody's chances for the rest of this season
There is still a lot of time still left on Big Brother 22. Only the fourth person will leave the house on Sept. 3. 
However, Paulie likes his brother's chances.
"I think he's set up really well," Paulie said. "I think he's good until around the halfway point and then he's got to be very smart and strategic with which trigger he pulls. He needs to be very mindful of certain people that he is working with. Eventually, as the stragglers start getting picked off, the smart players, before they all get picked off, are going to look to take some big shots. … He needs to make sure that he's the one taking that shot and not receiving that shot."
Big Brother 22: All-Stars airs Sundays, Wednesdays, and Thursdays at 8 p.m. ET on CBS.