'Big Brother 22': CBS Announces Premiere Date for All-Stars 2; Here Is the Rumored Cast
After many thought it wouldn't happen due to the coronavirus (COVID-19) pandemic, popular reality series Big Brother will return this summer for the highly anticipated All-Stars 2 season.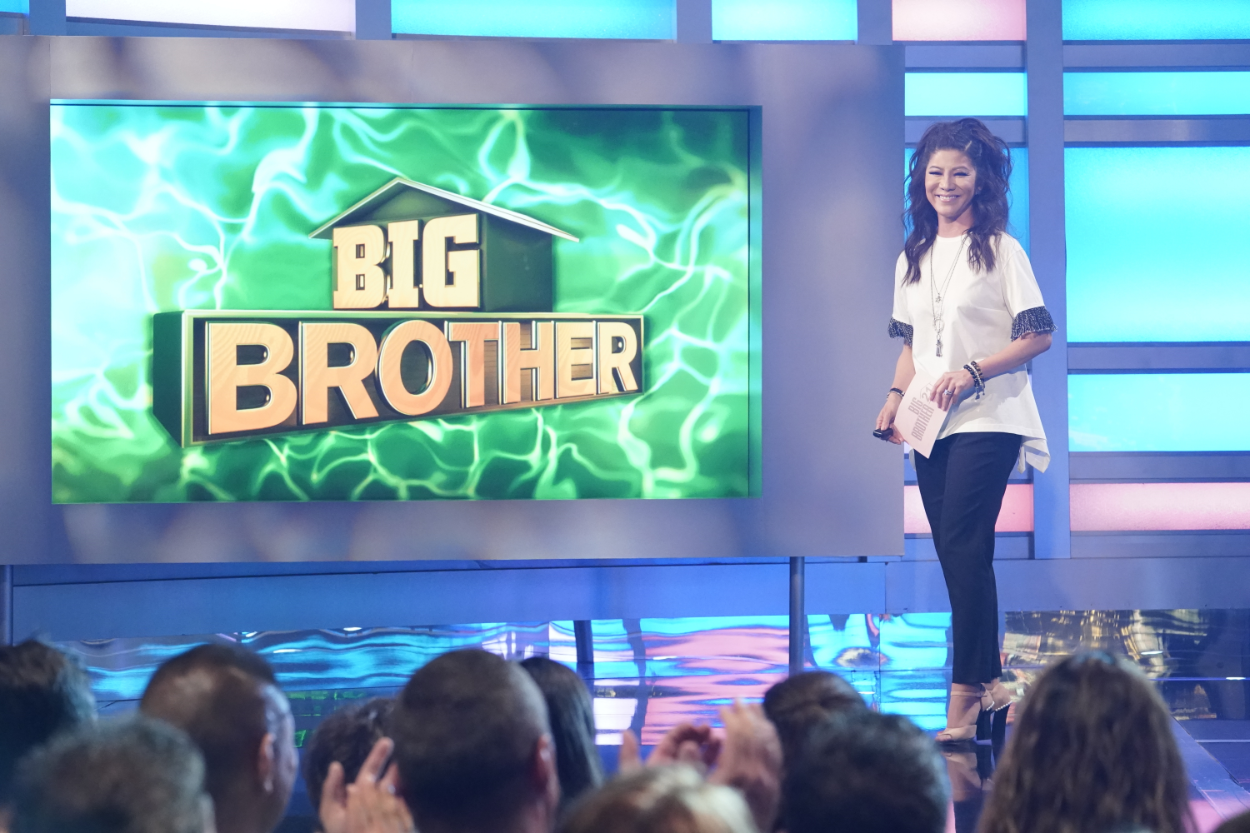 CBS announces 'Big Brother 22' premiere date
As many insiders previously claimed, CBS has announced the 22nd season of the 20-year long reality series will be a second All-Stars season. The competition show hadn't had an entire season featuring returning players since 2006 for the first all-stars when Mike "Boogie" Malin took home the title.
As one of the first reality series beginning production since the coronavirus (COVID-19) pandemic shut everything down, CBS has promised it is following protocols to keep the cast and crew safe.
The veteran houseguests are currently quarantined in Los Angeles, California, where they receive several tests for the virus. Additionally, they will continue to get tested every week while living in the house.
The crew, who will not have any contact with the houseguests, will stay on-site for two weeks before switching off with others. They also receive daily screenings for coronavirus-related symptoms and must wear personal protective equipment while on set. Finally, the studio will not host an audience for the live shows.
CBS released a promotional video for the upcoming season on Jul. 23, a day after the houseguests reported to LA for COVID testing, announcing the All-Stars season premieres on Aug. 5.
Host Julie Chen Moonves confirmed it by uploading the logo to her Instagram feed and story.
Rumored 'Big Brother 22' cast
Janelle Pierzina – BB6 (3rd place), BB7 (3rd place), BB14 (12th place)
According to several sources, the three-time fan-favorite was one of the first houseguests to sign a non-disclosure agreement for the show. However, she denied rumors of her return after Big Brother fans repeatedly called her business phone asking about the All-Star season. Despite her claims, the mother-of-three recently went back to her signature blonde hairstyle, and fans have noticed inconsistencies in her Instagram story posts.
Daniele Donato Briones – BB8 (runner-up), BB13 (8th place)
After she and showmance Dominic Briones began dating after BB13 (2009), they married two years later. Since giving birth to their daughter, the BB8 runner-up has mostly remained out of the spotlight while spending time with her family. She hasn't tweeted in over a week or posted on Instagram in nearly a month.
Hayden Moss – BB12 winner
Three years after winning the 12th season, "The Animal" went on to compete on Survivor: Blood vs. Water, where he forced the second rock draw in the show's history. Now married, the 34-year-old looks to make his second run for the money if he returns for All-Stars 2.
Ian Terry – BB14 winner
Only 21-years-old when he first won over arguably one of the best competitors in the history of the show, the engineering student worked as a physics teacher and an associate consultant. Also an avid backgammon player, the 29-year-old has been rumored to return.
Nicole Franzel – BB16 (7th place), BB18 winner
Currently engaged to BB18 houseguest Victor Arroyo, she began operating a weekly podcast called Coco Caliente shortly after her controversial win.
Cody Calafiore – BB16 runner-up
After the sales account executive gave up his shot to win by honoring his deal to take eventual winner Derrick Levasseur to the finals, he has largely remained out of the spotlight. If he returns, he will probably play a completely different game.
Da'Vonne Rogers – BB17 (16th place), BB18 (11th place)
Even though the California-native never made it deep into the game, viewers fell in love with her personality, and she quickly became a fan-favorite. Rogers began competing on reality series The Challenge and became a YouTuber. She has repeatedly denied her return, but many insiders have reported she already signed a non-disclosure agreement for the show.
Josh Martinez – BB19 winner
Notorious for banging pots and pans, the "Meatball" has also competed on The Challenge for the past three seasons. Last year, he and Cody Calafiore's brother Paulie nearly came to blows after an explosive argument, so that drama might spill over into the BB house. Evel Dick also claimed the BB19 winner reached out to several former contestants he thought were also returning in hopes of starting a pre-game alliance.
Christmas Abbott – BB19 (3rd place)
Even though the likable fitness model broke her leg in the first week, she won two Head of Household competitions and made it to the finals. Now healed from her injury and currently working as a fitness coach, the new mother might become a competition beast if she returns.
Tyler Crispen – BB20 runner-up
After losing BB20 by one vote, the runner-up continued a relationship with showmance partner, Angela Rummons. The two lived in LA together before buying a place in their hometown, Hilton Head, South Carolina. Currently, Rummons is traveling with BB20 co-star Haleigh Broucher while Crispen is reportedly in LA.
Kaycee Clark – BB20 winner
Since winning the show, the former football player competed on The Challenge, where she made it to the finals as a rookie. She has barely commented on the upcoming season, but many believe she's returning.
Bayleigh Dayton – BB20 (11th place)
Now married to BB20 houseguest Chris "Swaggy C" Williams, the former flight attendant recently finished her rookie season on The Challenge, where she made it to the finals. She got into it with Crispen during their season as well as Kaycee Clark, who's also rumored to return, while on The Challenge, which might come up if they're all competing in BB22.
Nicole Anthony – BB21 (3rd place)
The most recent "America's Favorite Houseguest" began a podcast after leaving the house where she interviewed former players. She has barely spoken on the All-Stars season, but her social media activity convinced several to think she's in sequester.
Big Brother 22 airs on Aug. 5 for a special two-hour premiere, which includes a live move-in, at 9 p.m. EST on CBS.