'Big Brother 22': These 3 Stars Hold Amazing Records for the Show
The history of Big Brother is long and there are many houseguests who hold records. Multiple people who were cast for Big Brother 22 hold a few important records, which makes them impressive competition. These are the records they hold and what it could mean for this season.
Daniele Donato holds the record for most veto wins
RELATED: 'Big Brother 22' Fans Say the First Competition of the Season Was Sexist
Daniele Donato was a contestant on Big Brother 8 with her estranged father known as "Evel Dick." She then later returned for Big Brother 13.
Donato didn't perform as well that season. But she met Dominic Briones, and married him in 2013. They have a daughter together.
She is currently tied with Janelle Pierzina, Paul Abrahamian and Kaycee Clark with most veto wins with five total. She will be one of the people to watch when it comes to veto competitions this season.
She also made history this season by being one of the first houseguests to compete on Big Brother throughout three decades. The only other person who has done that is also on this season.
Janelle Pierzina won the most individual competitions in a single season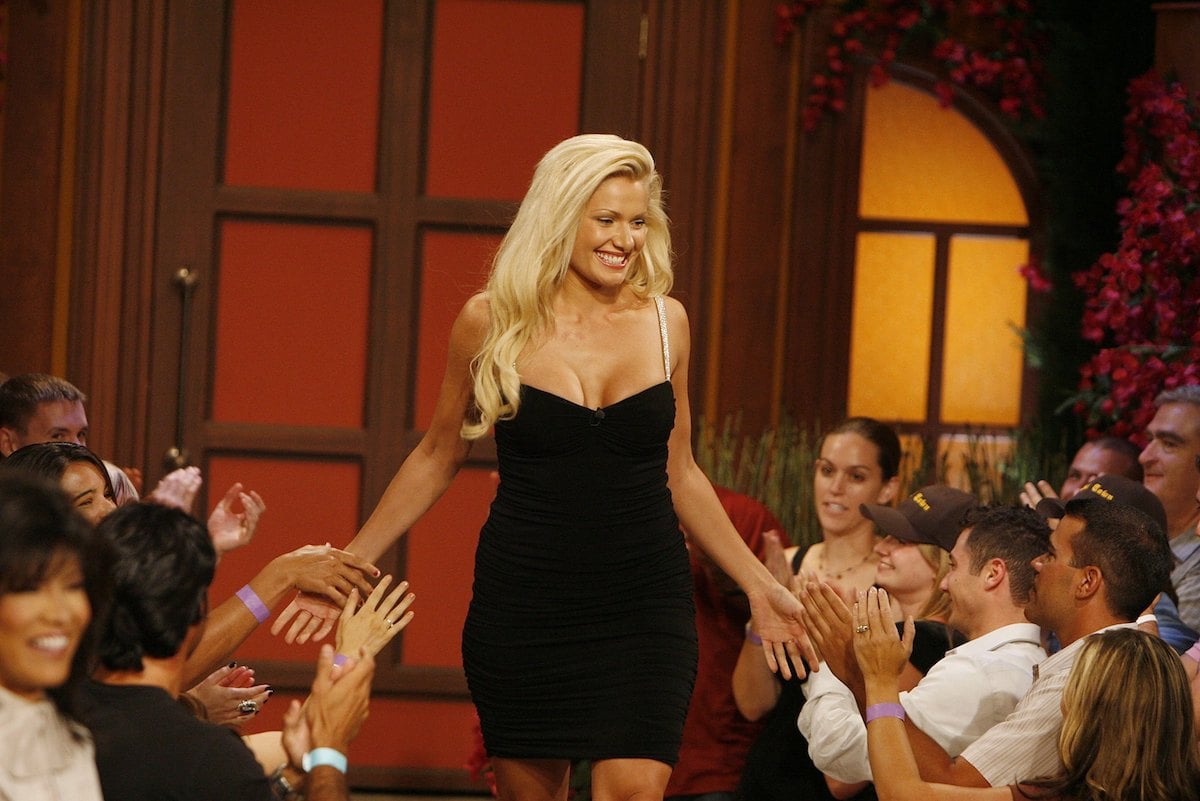 RELATED: 'Big Brother 22': Will Houseguests Sleep in the Same Room for the All-Star Season?
Janelle Pierzina first appeared on Big Brother 6. She finished in third place and returned for Big Brother 7 and Big Brother 14.
She is tied with Donato, Abrahamian and Clark for most veto wins with five total. So she might give Donato some competition. Pierzina also won the most individual competitions in a single season.
The impressive houseguest also has a third record. She ties Rachel Reilly, and Abrahamian for who has won the most Head of Household competitions. They all have won six.
Pierzina also added to her resume by competing throughout three decades. Her first season was in 2005.
She currently holds the record for spending the most days in the house out of the people who were cast for Big Brother 22. Pierzina spent 177 days in the house total.
Abrahamian is the only American that has more days with 191. He tweeted that he didn't want to return for Big Brother 22 because of personal reasons. James Huling from Big Brother 17 and 18 is actually tied with Pierzina for the same amount of days in the house.
Nicole Anthony is the least picked for veto
RELATED: 'Big Brother 22': Julie Chen Moonves Says Evictions Will Change Due to the Pandemic
This one all comes down to luck. Nicole Anthony was a houseguest on Big Brother 21. She is the least picked houseguest when it comes to the veto competitions.
Her chip wasn't picked to participate for eight veto competitions. It's a matter of how you look at it if it's good or bad thing. Anthony didn't get the power to take people off the block if she wanted to help someone. But she also didn't put a target on her back by making such a big decision.
In the end, Anthony finished in third place. She won America's Favorite Houseguest.
The house is obviously filled with impressive players. Donato and Pierzina are important people to watch when it comes to competitions.