'Big Brother 22': Tyler Crispen Feels Angela Rummans and Other Women Deserve More Credit
In Big Brother 20, Angela Rummans proved herself to be a tough competitor as she won three Head of Household and two Power of Veto competitions. Additionally, her several wins helped her showmance, and now-boyfriend Tyler Crispen, get to the end by keeping them in control.
However, fans seemingly credit Tyler more and don't give Angela recognition for her impressive gameplay. Additionally, they called her "cold-hearted" due to her moves yet praised Tyler for being a ruthless, manipulative genius. He returned for Big Brother 22: All-Stars and admitted he thought Angela, and women in general, deserve more credit.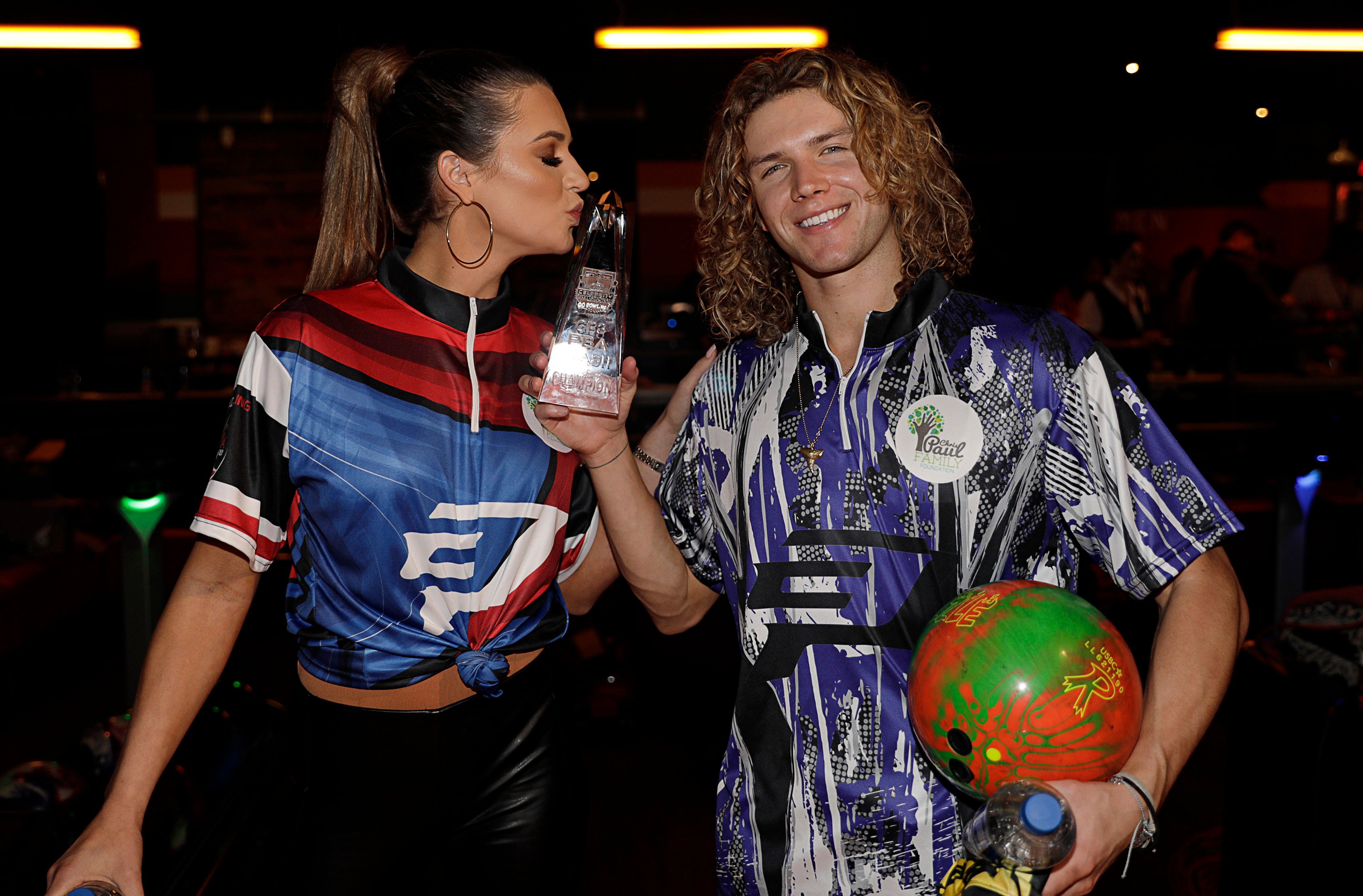 Tyler Crispen and Angela Rummans met on 'Big Brother 20'
In 2018, Hilton Head, South Carolina-based fitness model Angela Rummans and lifeguard Tyler Crispen both competed on Big Brother 20. The two quickly realized they were from the same town, so Tyler wanted to distance himself from the model so others wouldn't think they were a pair.
However, they didn't stay away from each other for long as Winston Hines formed the Level Six alliance during Tyler's Week 1 Head of Household and invited the future couple.
Even though they attempted to downplay their relationship to other houseguests, they fell for each other and formed a showmance. The two were a force to be reckoned with as they dominated the physical competitions, winning a total of 11 throughout the season.
RELATED: 'Big Brother': Are Tyler Crispen and Angela Rummans Still Together?
The couple had a final three with eventual winner Kaycee Clark, but floater JC Mounduix unexpectedly won Head of Household and nominated the showmance.
Kaycee won the final Power of Veto and honored her final two deal with Tyler, evicting the fitness model. Tyler made it to the final two alongside Kaycee but lost in a close 5-4 vote.
He still won America's Favorite Houseguest and began dating Angela almost immediately after exiting the house.
Tyler Crispen and Angela Rummans continued dating after 'Big Brother 20'
The couple relocated to Los Angeles and worked as social media influencers while traveling the world. They also started a YouTube channel and launched ocean-inspired jewelry and accessories shop Naut & Chain.
A year and a half later, the couple bought a house in their Hilton Head hometown. Additionally, Angela opened personalized gifts, art, and home decor company Paper'd Moments and released a vegan-based cookbook and self-help book.
RELATED: 'Big Brother': Tyler Crispen and Angela Rummans Have Decided to Make This Huge Move
Two years after they met, Tyler went back into the BB house for the first All-Stars season since 2006.
Tyler Crispen feels Angela Rummans and women should get more credit
Even though Tyler is playing a good game and well-connected so far, he admitted he "hated" being there in a conversation with David Alexander.
The two talked after the Week 4 Power of Veto competition, and the BB20 runner-up revealed he feels too much pressure to live up to his previous performance.
Additionally, he doesn't like the fact that others "admire" him for being a good manipulator and liar. Tyler also explained he isn't having fun or enjoying the show as he once did because he hates "crushing people's dreams."
RELATED: 'Big Brother 22': Angela Rummans Won't Watch Tyler Crispen on Live Feeds, Says 'I Don't Think It's Fair'
Although the BB20 runner-up knows they all "signed up for it," he admitted it "gets to you more than you think it does." The jewelry shop co-owner also noted that his girlfriend doesn't get the same "credit and recognition" he does even though she's the main reason why he got far in the game.
Additionally, Tyler doesn't think it's "fair" that he gets admired while people call Angela "cold-hearted." The BB20 star finished by pointing out that "women don't get the attention and recognition they deserve" in Big Brother or society.
BB22: All-Stars airs Sundays, Wednesdays, and Thursdays at 8 p.m. EST on CBS. Follow Tamara Grant on Twitter.