'Big Brother 22': The Wall Yeller's Message Might Have Changed the Trajectory of the Season
[SPOILER ALERT: Spoilers ahead for Big Brother 22.]
While it seemed as Cody Calafiore and his core alliance would steamroll through Big Brother 22, a fan broadcasted a message to the houseguests in the backyard that might have changed the season's trajectory.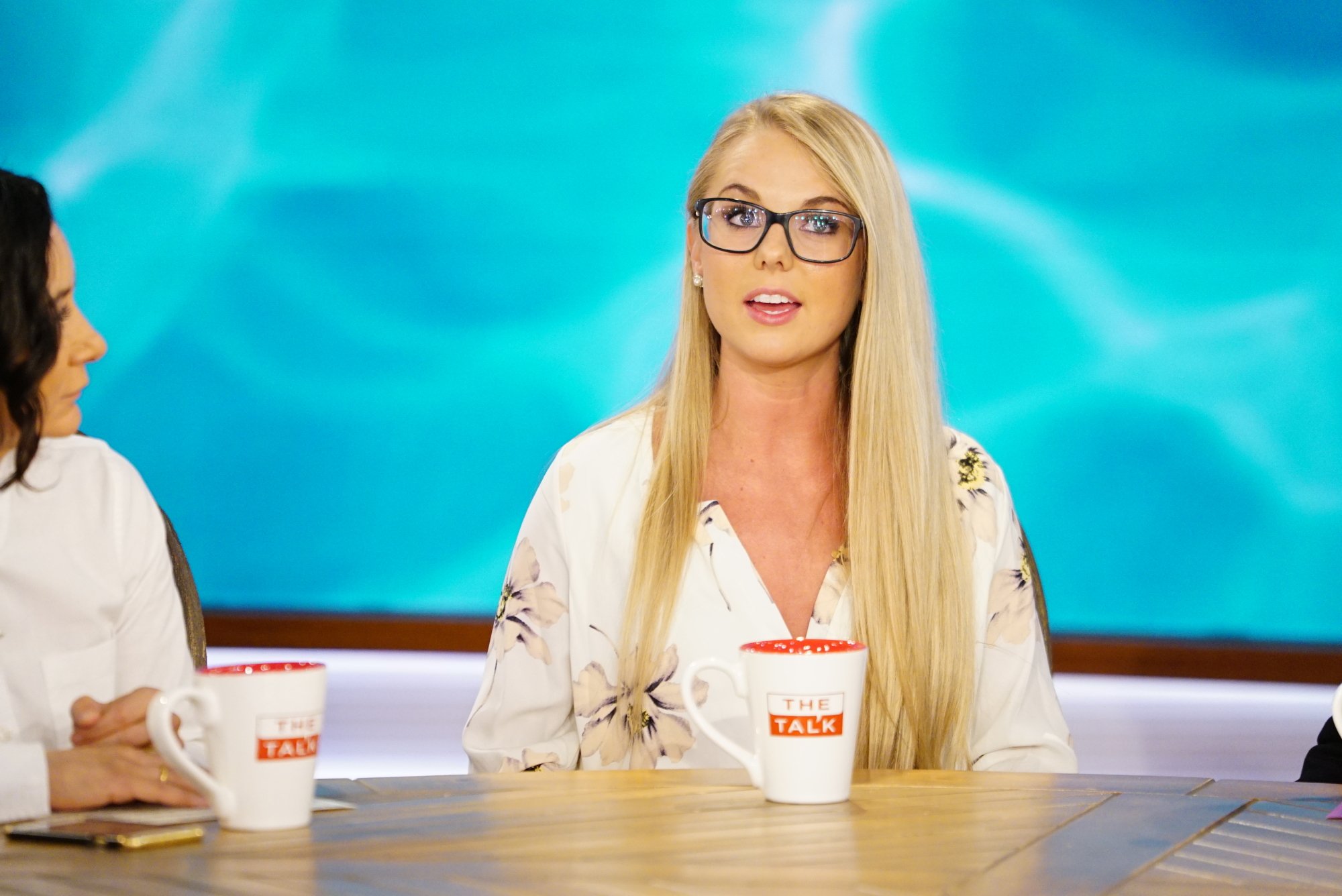 Cody Calafiore and Nicole Franzel made several alliances in 'Big Brother 22'
For the first time in nearly 15 years, Big Brother 22 consisted of all returning players. They immediately faced off for the title of Head of Household, and BB16 runner-up Cody Calafiore easily walked away with the win.
He used his position to put himself in a good spot moving forward and had several game-related conversations with numerous houseguests. The BB16 runner-up and BB18 winner Nicole Franzel called each other their "ride or die," and Cody made a final two with BB12 finalist Enzo Palumbo.
He later extended the group to include Dani Donato Briones. BB10 runner-up Memphis Garrett also approached Cody with a final two and proposed an alliance of Christmas Abbott, Tyler Crispen, Nicole, and Dani, to which he agreed.
RELATED: 'Big Brother 22': Where All the Alliances Stand Going Into Week 3
Nicole aligned with other BB champ Ian Terry as the two are friends outside of the house and believe they could only win if they made it to the end together.
On the other hand, Cody, Enzo, and Dani wanted to make Bayleigh Dayton and Da'Vonne Rogers feel comfortable, so they created the Six Slick.
Additionally, Nicole wanted to bring Ian in to prevent him from turning on her, so the two, plus Cody and Dani, became the Prime Four. Cody, Tyler, and Enzo, or The Boys, are also working closely together and seemingly tell each other everything.
A fan warned everyone about Cody Calafiore and Nicole Franzel
Shortly after the players competed for the fourth Power of Veto, a fan posted a picture of them holding a bullhorn in front of a TV displaying the Live Feeds.
They asked the BB fandom what they should yell to the houseguests as the person lives close to the studio and is "ready and willing to ruin someone's game."
RELATED: 'Big Brother 22': Former Champ Dick Donato Told the Second Wall Yeller What To Say
Former winner Dick "Evel" Donato encouraged her to say, "Nicole and Cody are playing you all," to which the fan responded, "your wish is my command."
The viewer then broadcasted the message, resulting in a house lockdown.
Wall yeller's message might have changed the game
After the feeds returned, it became apparent that everyone heard the fan loud and clear as they began to scramble. For example, Bayleigh and Da'Vonne realized their placement in the alliance and approached Enzo with the possibility of backdooring Dani that week.
Not only do they believe the BB8 runner-up is targeting them, but they perceive her as a critical number for the "other side" of the house. Additionally, Christmas, who previously volunteered to go on the block as a pawn, asked Enzo to reconsider because she didn't want others to think she was associated with the core alliance.
A day after the fan's message, Ian figured out their entire gameplay. He described it as an octopus with Nicole and Cody as the head.
RELATED: 'Big Brother 22': Ian Terry Says Derrick Levasseur Set Cody Calafiore up for Success Before the Season
He realized that Nicole has the girls and himself while Cody brought the guys in, making Enzo feel like he's in another rendition of successful all-boys alliance, the Brigade.
Ian brought his findings to Kevin and later talked to Bayleigh, who's on the same page as him. Even though they've figured out the alliances and how everything is working, they're playing nice until they can win an HOH and make a much-needed move.
Big Brother 22: All-Stars airs Sundays, Wednesdays, and Thursdays at 8 p.m. EST on CBS. Follow Tamara Grant on Twitter.