'Big Brother 22′: Why Dani Donato Briones' Popularity Is Tanking With Fans Right Now
Daniele "Dani' Donato Briones is truly the definition of a Big Brother All Star. So it makes total sense that she was brought back for season 22, the second All-Stars season in the show's history. But while she was first trending as a fan-favorite, her public favorability has been on a downward trend as the game continues
Daniele "Dani' Donato Briones is truly the definition of a Big Brother all-star. So it makes total sense that she was brought back for season 22, the second All-Stars season in the show's history. But while she was first trending as a fan-favorite, her public favorability has been on a downward trend as the game continues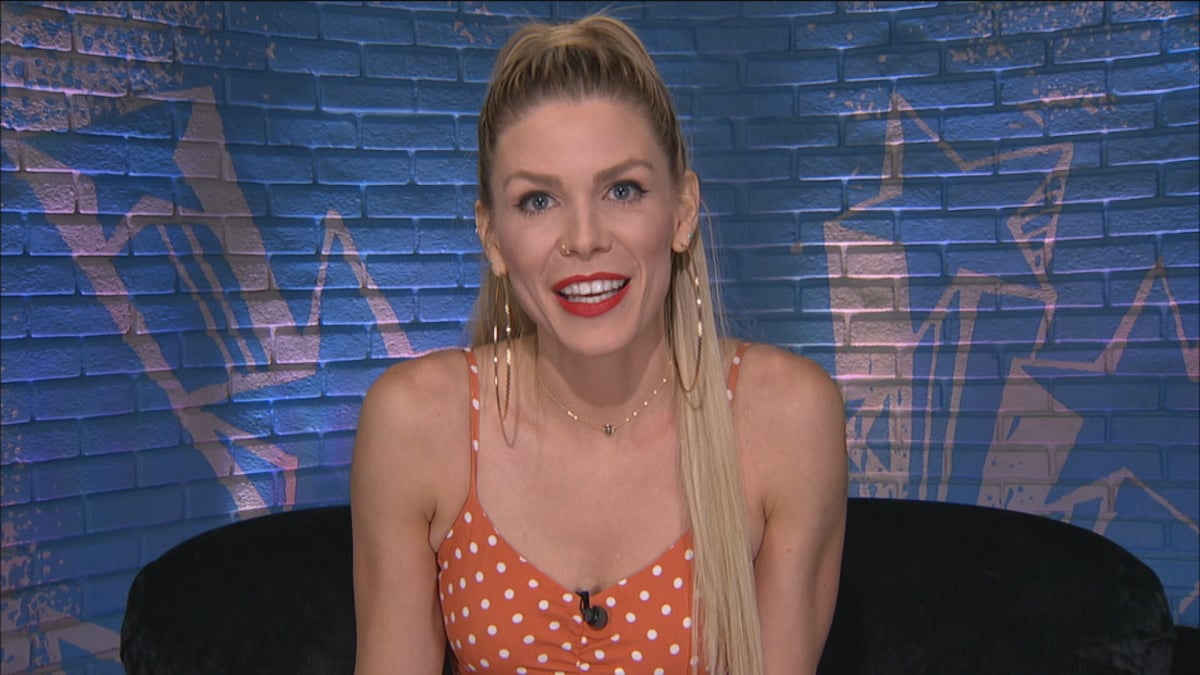 Her tenure 'Big Brother 8' and 'Big Brother 13'
Donato Briones was first on Big Brother 8, where she ended up placing as the runner-up. She lost the competition to her father, Dick Donato. She and Dick were a part of the season's "rivals" twist. Having one of the most competitions wins in series history, she won two Head of Household competitions and five Power of Veto competitions during season 8. Still, she did not do enough to win the entire competition.
Dani and Dick returned once again for Big Brother 13. She and Dick were partnered again due to the "duos" twist. After Dick had to leave the competition due to a medical emergency, Dani was given a Golden Key that allowed her to stay until the final ten. Though she was first allied with the other returning veterans initially, she later allied with Kalia Booker and Porsche Briggs. She was eliminated during the first double eviction of the season, becoming the second member of the jury.
Her time on 'Big Brother 22' so far
Almost ten seasons later, Dani returned to the show once again for the second All-Stars themed season. Despite returning once before, this is the first time she has been on an All-Star season. This is also the first season that she is not competing with her father at any point in the competition. In the competition, Dani has quickly made relationships with most of the houseguests, with notable exceptions being her fellow "old schoolers" Janelle Pierzina and Kaysar Ridha. Dani has constantly told other houseguests that Janelle is a threat and needs to be taken out. Dani seems to be mostly aligned with Nicole Franzel, Cody Calafiore, and Tyler Crispen. However, she has been seemingly playing many people, mostly fan-favorite Da'Vonne Rogers, which has been angering some viewers. She has been feeding and taking information from her back to her main alliance, though she and Da'Vonne have a relationship too.
Per a daily poll conducted by Big Brother fansite, Big Brother Daily, Dani came into the season as the No. 1 favorite. However, she has constantly gone down in the poll as the days go on. Ahead of the Week 2 Power of Veto ceremony, she is at No.8, putting her right in the middle of the show's 16 houseguests. Though there are several houseguests that are viewed less favorably than her, the descent from No. 1 to No. 8 is very notable.
Will she continue to play people?
On the show's live feeds early Sunday morning, Rogers and Bayleigh Dayton began to piece things together, realizing that Dani has likely been taking information told to her to other people. Season 22 is the first season in which the houseguests can interact with fans on Twitter. Though they can't see what people are saying about them, because that would count as outside influence, they are able to tweet what they are thinking about during the game.
It seems that Dani is aware of what people could possibly think, as she issued a clarification to viewers on Twitter. "I love my girl Day! Do not get it twisted." she said. She also added, "How many alliances are too many alliances?! Asking for a friend…. they just keep popping in my lap." This seems to be an attempt for her to let people know that this is just a part of her game and not personal.
Still, even if Dani continues to pull off all of this off, it looks like its going to take more for her to earn her way back into viewers' good graces, at least to the point where she was at the beginning of the season.
The newest episode of Big Brother airs Sunday night on CBS.