'Big Brother 22': Why the First Evicted Houseguest Thinks Casting Spoilers Hurt Their Game
There are many factors that play into who gets evicted on Big Brother. There were rumors flying around the casting of Big Brother 22 changed before the season started. The first evicted houseguest explained why they believe casting spoilers hurt their game. [Warning Spoilers for the Aug. 13 episode.]
There were rumors of 'Big Brother 22' pre-game alliances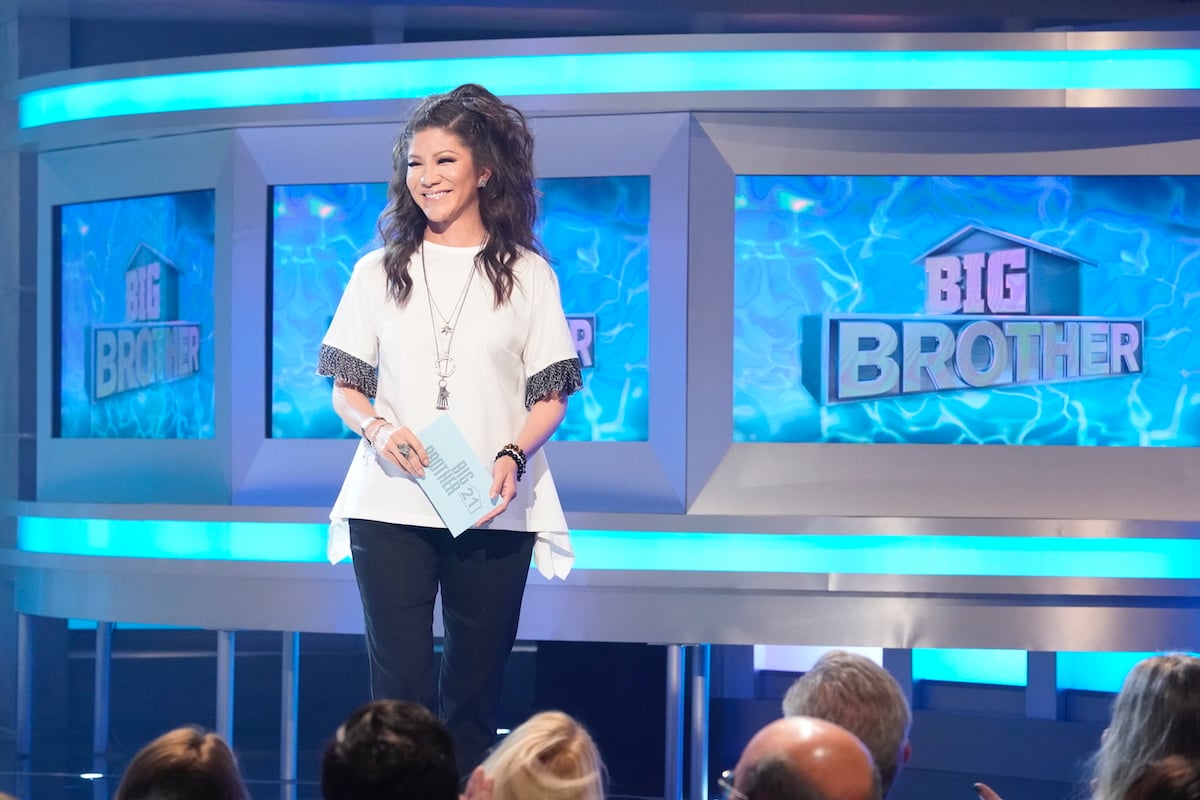 RELATED: 'Big Brother 22': Why Enzo Palumbo Has the Nickname 'Meow Meow'
Fans were coming up with their own theories of which Big Brother stars would return for the all-star season. There were also rumors, which might have tipped off potential cast members to talk to each other to make alliances before the season.
Dick "Evel" Donato, who won Big Brother 13, claimed Big Brother 18 winner, Nicole Franzel complained to producers about not getting invited back for the season. There was also a rumor she accused Dan Gheesling and Derrick Levasseur of making a pre-season alliance, which led to them being removed.
Franzel's fiancé, Victor Arroyo said this rumor is a lie. The whole situation has called into question if houseguests created alliances before the season, and if so which ones?
Keesha Smith was evicted from the house
RELATED: What Did Nicole Franzel Do With Her 'Big Brother 18' Prize Money?
The first week of the season started with Cody Calafiore becoming Head of Household (HoH.) He quickly bonded with Enzo Palumbo and Franzel. Calafiore then nominated Keesha Smith and Kevin Campbell for eviction.
Calafiore claimed he picked them because he hasn't made a connection with them. He also said he didn't know who Smith was even though she played on Big Brother 10.
Smith tried very hard to get votes, but it didn't work. All 13 votes were to evict Smith, and she was sent home.
Smith thinks her game was hurt by casting spoilers
RELATED: 'Big Brother 22': Angela Rummans Won't Watch Tyler Crispen on Live Feeds, Says 'I Don't Think It's Fair'
There are rumors that certain houseguests reached out to each other before the season started. However, Smith's name was leaked so she was a surprise to cast members and fans of the show. She was asked if she thought this put her at a disadvantage.
"Absolutely," she answered on Rob Has a Podcast. "I feel like I was definitely at a disadvantage. When I got in there a lot of them knew each other. I do believe I even went up on the block because Cody had no idea who I was and I had no idea who he was."
She continued, "And honestly he had so many relationships with so many people and going into the house that was like my biggest fear."
It's still not confirmed if any of the houseguests made alliances before the season. But this would be one of the bigger risk of an all-star season given veterans tend to know each other already.