'Big Brother 22': Fans Are Living for Zingbot's Diss Toward Nicole Franzel
'Big Brother 22' fans are living for the dissing robot Zingbot's diss toward season 18 winner Nicole Franzel. Some are calling it their personal favorite.
The dissing robot Zingbot made his annual appearance on Big Brother to insult the houseguests and seemingly spared everyone except for BB18 champ Nicole Franzel. Fans are living for the "zing," with some even calling it one of their favorites.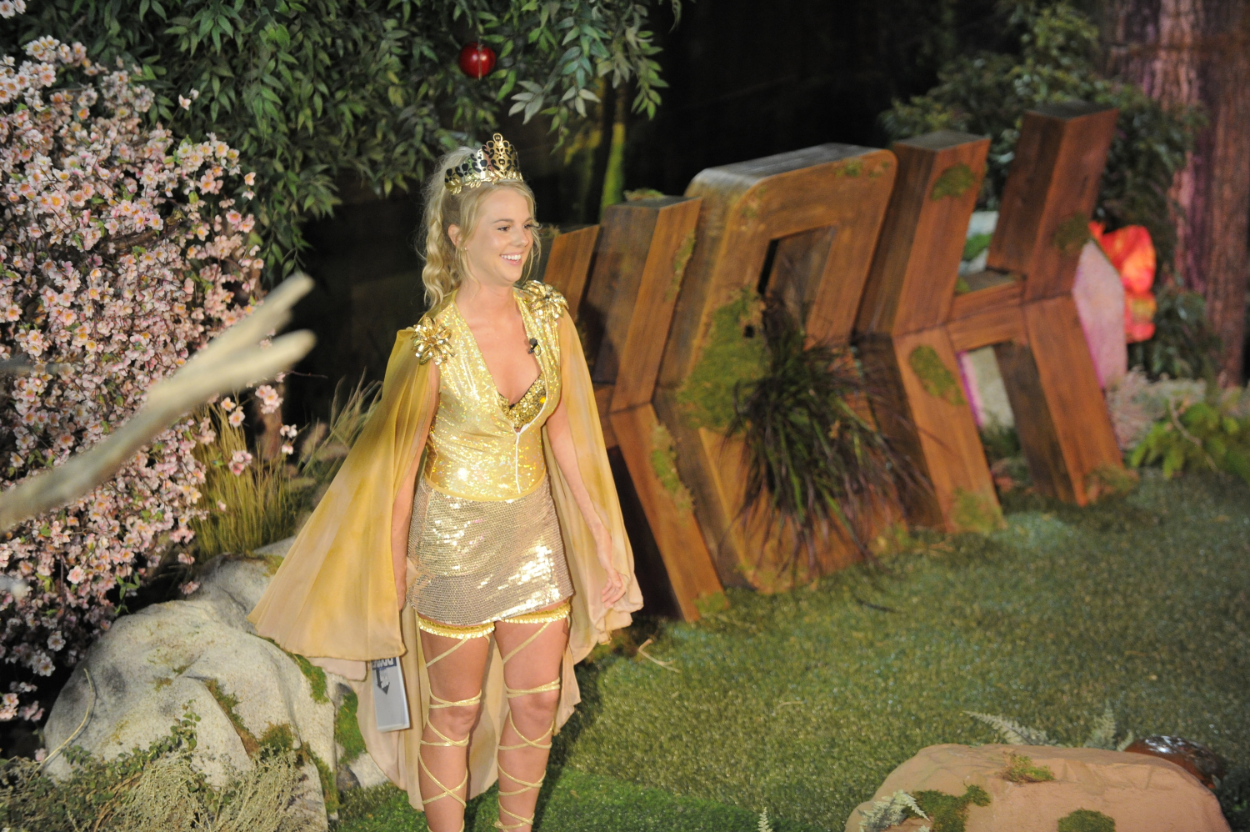 Nicole Franzel on 'Big Brother'
In 2014, recent nursing graduate from Ubly, Michigan, Nicole Franzel, debuted on Big Brother 16. Known for her showmance with Hayden Voss, she lost him and her other ally, Jocasta Odom, back to back in a double eviction.
Although she won the following Head of Household competition, her friend Christine Varner (then Brecht) dethroned and blindsided her by nominating the Ubly native for eviction.
Even though the other houseguests unanimously voted her out of the house in Week 7, she won the Jury Buyback and returned the following week. After telling Derrick Levasseur he reminded her of BB10 champ Dan Gheesling, the eventual winner turned on Nicole, and she left the house for good in Week 10.
She returned for BB18 and remained under the radar with showmance Corey Brooks. The Ubly native won two HOHs as well as two POVs and avoided getting nominated until the final two weeks.
Paul Abrahamian won the last part of the HOH and took the nursing graduate to the end, where the clothing designer lost in a 5-4 vote. With her victory, Nicole became the first woman to beat a male in the final two.
Nicole dissed by Zingbot in 'Big Brother 22'
Even though the Ubly native's popularity grew immensely after the show, some viewers didn't like the BB18 winner. They felt she frequently played the victim card, cried too much, had a whiny voice that annoyed them, and thought she shouldn't have won over fan-favorite Paul.
She returned for All-Stars to prove she deserved her win and quickly teamed up with Dani Briones (formerly Donato) and BB16 co-star Cody Calafiore. Even though she's currently playing a decent game, many viewers continue to complain about her voice and still think she's overdramatic.
Zingbot made sure to let Nicole know how the outside world viewed her when he visited the houseguests. The BB18 winner initially tried to hide but finally came out to listen to the robot's song.
The lyrics stated, "Here comes the bride; she loves to whine and cry. Every time I hear her voice, I want to f*****g die." Nicole stared at Zingbot in disbelief while her fellow houseguests laughed hysterically.
Fans are calling Nicole's zing one of the best to date
Although the BB18 winner initially played it off, it clearly upset her. After Zingbot visited on Sept. 20, the Live Feeds caught Nicole asking multiple times if her voice comes off that "annoying and whiny."
She also noted she needed to start enunciating her words better. Zingbot's segment aired before the Power of Veto competition in Week 7. After it aired, fans flocked to social media to talk about how well they thought Zingbot "nailed" his insult for Nicole.
Several viewers stated they considered the zing one of their personal favorites, and many called it one of the best things to happen so far this season.
Others believe Nicole got the most "ruthless" insult but also think it had a lot of truth in it. Big Brother 22: All-Stars airs Sundays, Wednesdays, and Thursdays at 8 p.m. EST on CBS.
Follow Tamara Grant on Twitter.