'Big Brother 23': Where the Alliances Stand Heading Into Week 2 Eviction
Following the dissolution of Slaughterhouse, the first large alliance of Big Brother 23, and Frenchie's downfall, several other groups have formed. Here's where all the relations, deals, and pinky swears stand heading into the second eviction of the season.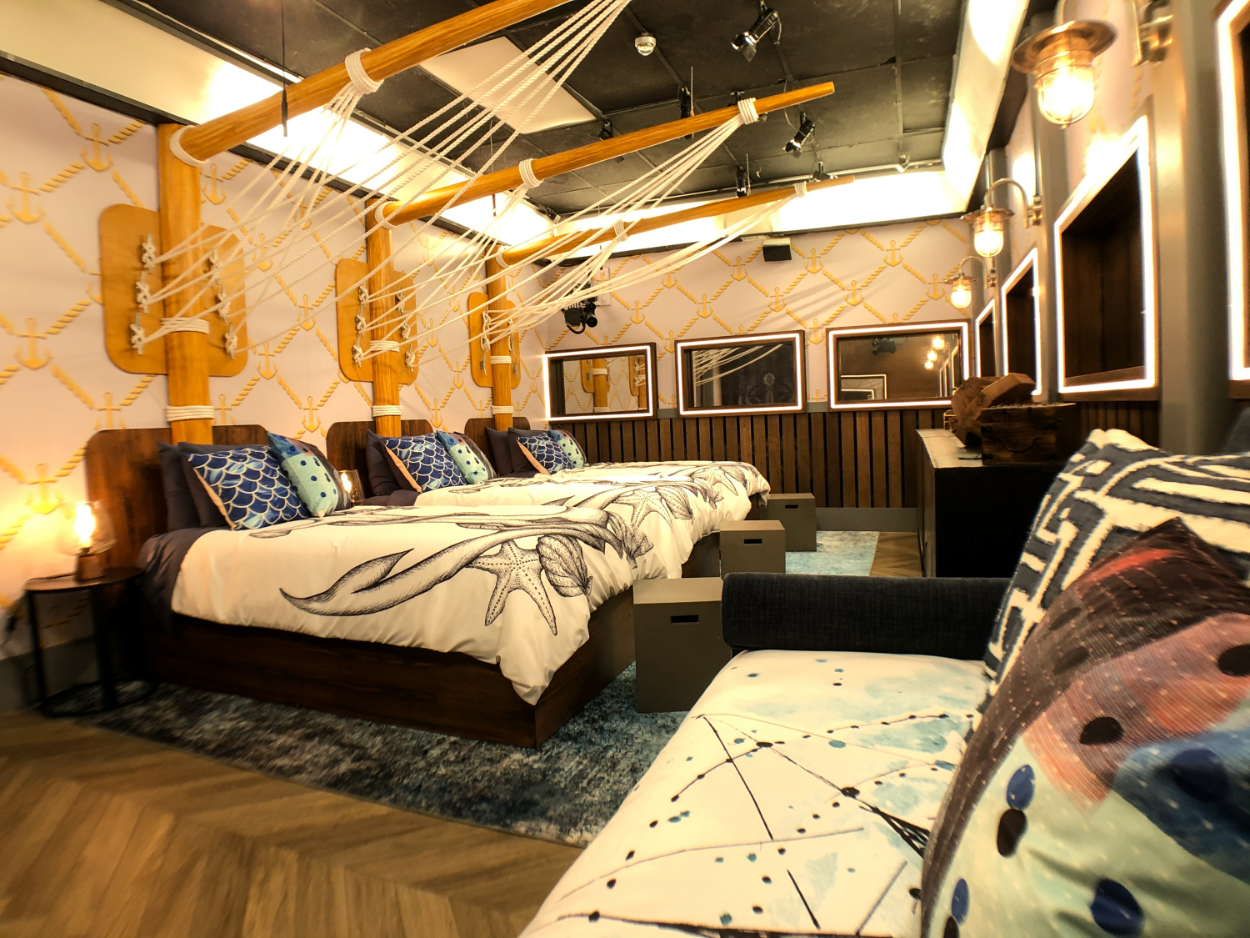 Slaughterhouse alliance quickly blew up following the first eviction
The first Head of Household of the season, Brandon "Frenchie" French, formed several alliances while he had power, hoping to save himself the following weeks.
He created the Butchers featuring Christian Birkenberger, Derek Frazier, Kyland Young, and Xavier Prather. He later included Brent Champagne and Whitney Williams for a more extensive alliance, the Slaughterhouse.
RELATED: 'Big Brother 23': The First Power of Veto Winner Thwarted Frenchie's Backdoor Plan
However, he went rogue when he nominated Kyland for eviction and invited other nominee Alyssa Lopez into the Slaughterhouse. Additionally, several members didn't trust each other or Frenchie, so they didn't hesitate to jump ship a few days later when Kyland became HOH.
They threw their former leader under the bus during one-on-one meetings with Kyland, noting they would like to continue working together without Frenchie.
Brandon 'Frenchie' is likely the next evicted houseguest
Wanting to go after the house target, and with good reason as Frenchie previously nominated him, Kyland nominated the Jokers' captain alongside his teammate Britni D'Angelo.
The majority of the house agreed to send Frenchie home as they deemed him too erratic and dangerous for their games.
Not wanting to campaign against his teammate, Frenchie has seemingly given up, noting he accomplished several things he wanted to in his short time.
Therefore, it's been a calmer week for the houseguests, but alliances are still forming and solidifying as everyone figures out their next moves.
Where the alliances stand on Day 14
The teams, such as Jokers' Azah Awasum, Derek F., and Britni, the Aces' Whitney, Brent, Derek Xiao, and Hannah Chaddha, the Kings' Christian, Sarah Beth Steagall, Alyssa, and Xavier, and Queens' Claire Rehfuss, Kyland, and Tiffany are working with each other to an extent because an HOH win guarantees their team safety.
Although Slaughterhouse seems to have imploded, the leftover players, including Alyssa, Brent, Christian, Derek F., Kyland, Whitney, and Xavier, are still in it for the numbers. But, some have made plans to target each other.
On the other side of the house, Sarah Beth, Claire, Tiffany, Kyland, and Derek X. are working together but haven't officially formed and named an alliance. Of that group, the ladies Tiffany, Claire, and Sarah Beth are the Jackpots, with the former two working the closest together. SB has a final two with her "ride or die," Kyland.
RELATED: 'Big Brother 23': Frenchie Wasn't Wrong About Christian and Alyssa 'Showmancing It up' After All
Tiffany and Claire are also allies in the Kingslayers, including Azah and Britni, the first all-female alliance created of the season. Another bigger group, titled the Cookout, features Hannah, Kyland, Xavier, Tiffany, Azah, and Derek F., who also have final two pacts with others outside the group.
For example, Hannah has Enzo's Angels with Alyssa, Tiffany has a suspected deal with Claire, Azah and Britni shared a pinky swear to protect each other, and Derek F. has separate ones with Kyland and Christian. Britni also has a pinky swear deal with Christian and Whitney.
Finally, Christian and Alyssa have seemingly formed a showmance throughout Week 2. Big Brother 23 airs Sundays, Wednesdays, and Thursdays on CBS.