'Big Brother 23': Why CBS Is Ramping up Security, Despite the Lack of Wall Yellers This Season
Hated or loved, wall yellers, or fans who yell outside information to houseguests while they're in the backyard, have almost become a part of Big Brother. Even though they've stayed home during season 23, CBS recently beefed up their security after hearing murmurs on social media.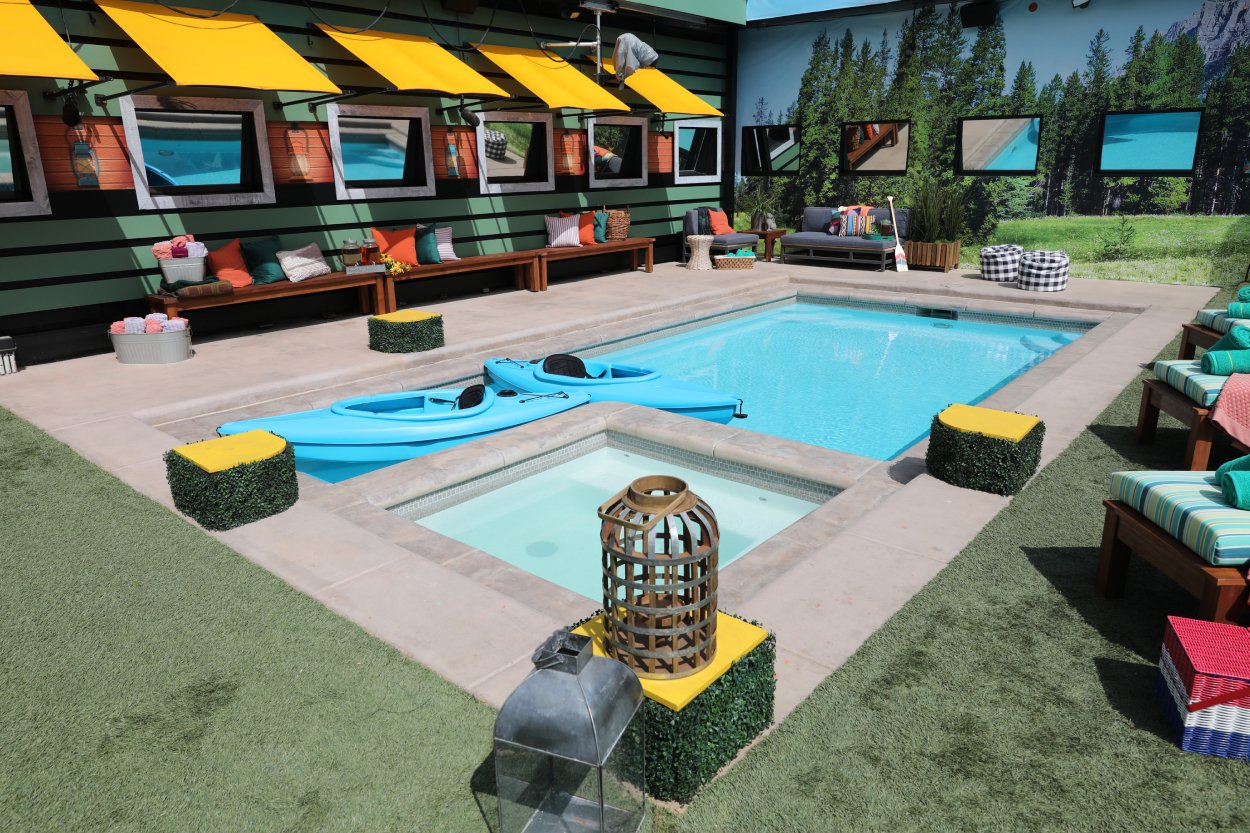 Fans yelling over the walls to houseguests has been a problem
As viewers can watch what the contestants are doing 24/7 on Live Feeds, they become invested in their favorite players. Therefore, some have begun going to the studio where Big Brother is filmed to shout outside information using megaphones to the houseguests as they lounge outside.
In past seasons, fans have flown blimps with a memo. Usually, the messages reveal someone else's gameplay in an attempt to save their favorite or shake up the season if they're noticing a steamroll alliance.
For example, multiple viewers referred to as wall yellers went to the BB house last year to reveal Cody Calafiore and Nicole Franzel's secret partnership, shout pro-Janelle Pierzina messages, and told Da'Vonne Rogers that Franzel flipped on a vote, not David Alexander.
While fans think they're helping, many houseguests have reported they don't like it because they feel it's unfair and causes them to lose their backyard privileges.
CBS is ramping security up, despite the lack of wall yellers this season
Although wall yellers haven't made their move yet, the network is proactive and started taking steps to ensure the game wouldn't have interruptions.
To deter any wall yellers from returning for BB23, a TMZ article revealed CBS has already begun beefing up security by adding at least five bodyguards on grounds to watch out over the overzealous fans.
Additionally, producers reportedly monitor social media, especially accounts from familiar faces, including those they served with a cease and desist last year. Because no wall yellers have appeared this season, many fans don't understand why CBS is focused on ramping up their security.
Some believe the network is doing it to drum up attention as this season's ratings have continued to fall. Others, including producers, have noticed murmurs on social media of fans encouraging others to shake up the house with an outside message.
Some viewers wanted a wall yeller to save Derek Xiao
As a six-person alliance, The Cookout formed during the first couple of days in the competition and have steamrolled by controlling every eviction; many fans don't see the point in yelling a message.
They don't believe the undetected alliance will break up, as they've repeatedly stated they're only working together for the "mission" of having a Black winner. Additionally, viewers have noticed that The Cookout, including their "plus ones," has the numbers.
Therefore, a wall yeller wouldn't change anything as the allies make up most of the remaining cast. However, during Week 7, many viewers wanted to keep fan-favorite Derek Xiao safe.
As a result, they began suggesting someone go to the CBS lot with a message convincing everyone to flip while Xavier Prather served his solitary confinement punishment. Even though no one followed through, CBS decided to bring in the bodyguards just in case. Big Brother 23 airs Sundays, Wednesdays, and Thursdays at 8/7 Central on CBS.