'Big Brother 23': Christian Birkenberger and Alyssa Lopez Broke up a Week After Finale
'Big Brother 23' showmance Christian Birkenberger and Alyssa Lopez broke up a week after the finale.
During the first couple of Big Brother 23, Christian Birkenberger and Alyssa Lopez developed feelings. Week 1 Head of Household Brandon "Frenchie" French sniffed it out and attempted to split them up by nominating Alyssa for eviction. After they convinced him otherwise, they tried to avoid each other before openly recognizing their romance. Before his exit, Christian planted a kiss on Alyssa that made it clear they were more than friends, and the two claimed they wanted to pursue a relationship after filming. However, it didn't last long.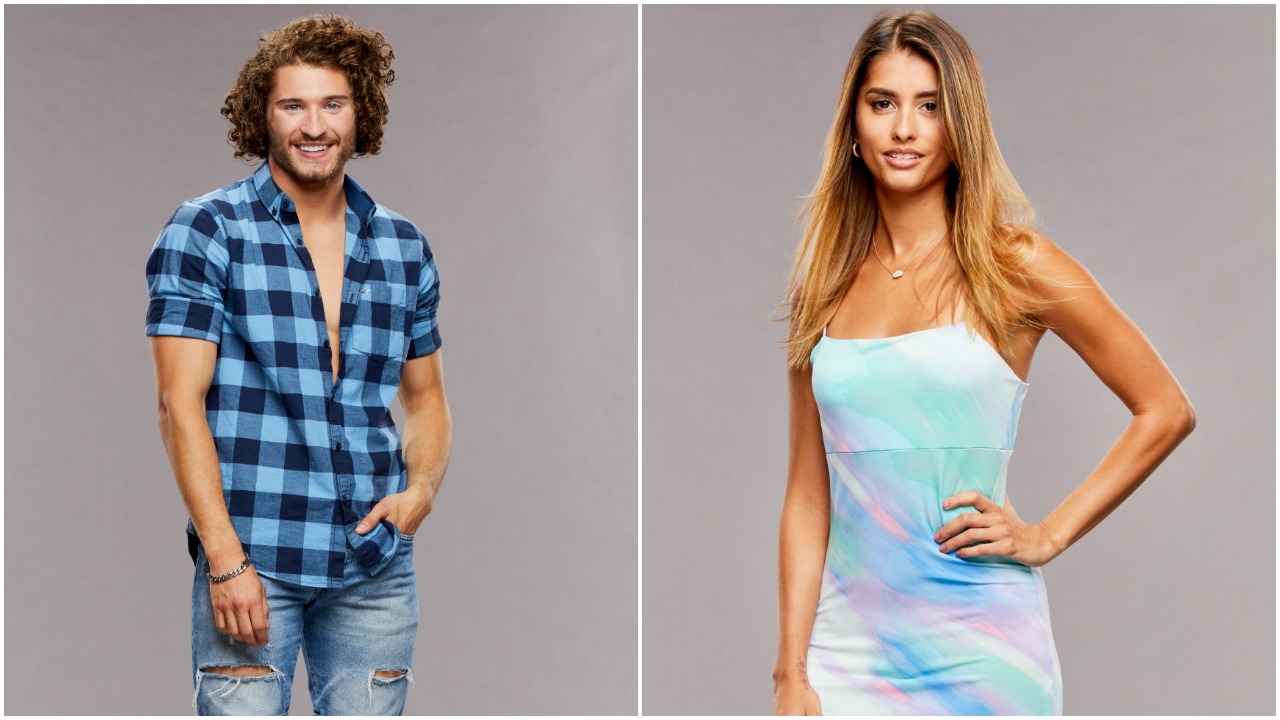 Christian Birkenberger and Alyssa Lopez broke up shortly after the finale
Alyssa Lopez and Christian Birkenberger attempted to hide their developing showmance, but it became apparent to everyone else, and they often cuddled in front of others.
However, they were split up during Week 5 when Derek Xiao backdoored Christian, perceiving him as his biggest physical threat. He memorably exited the Big Brother house by planting a big kiss on her, and she went on to become the fifth jury member.
Even though they both noted they intended to pursue an official relationship after filming, Christian and Alyssa decided to split shortly after the finale. A week after Xavier Prather unanimously took home the crown and $750,000, the two appeared in an Instagram Live with runner-up Derek Frazier and explained what happened.
She claimed she wanted her space, and Christian asked if they should break up, to which she said yes. According to him, the two realized it was "best" for them and thought they were the "happiest." She agreed, calling it "too overwhelming." Later, Alyssa noted the two are still friends and decided to slow down on pursuing a relationship.
He previously said he could picture himself with her 'forever'
During an exit interview with Heavy, Christian answered if he considered his relationship with Alyssa "the real deal."
He explained they've previously talked about dating following the show and hopes he's "a part of that great time she has outside the game."
The Kings' captain later admitted he could picture himself with the 24-year-old "forever" and stated she's all he's thought about since his exit.
Christian also claimed leaving her is the main reason why he's "so upset" about getting cut pre-jury and noted he can't "wait to see her outside the house." He ended with, "makes me so happy." 
Alyssa hoped to 'see a future with Christian' after the show
Following her exit, Alyssa also talked about continuing her romance with the 23-year-old after filming concluded.
When asked about their "future" by Entertainment Weekly, she started by admitting she's not the best when it comes to opening up about her feelings, calling herself "kind of a robot."
Even so, she went on to answer the question, noting she "hopes to see a future with Christian." She continued, "I don't know where his head is at, but we did talk about long-distance and figuring that out," as she lives in Florida and he in Connecticut.
Alyssa also noted she's "open" to working out what it would look like for them more in-depth following filming. Ultimately, the two have concluded they're happier as friends but still might pursue a relationship in the future. Watch Big Brother on Paramount+.