'Big Brother 23': Christie Valdiserri Caught Liking Shady Tweets About Replacement Claire Rehfuss
Sports Illustrated model Christie Valdiserri couldn't compete in Big Brother 23 after producing a positive COVID-19 test. Therefore, Claire Rehfuss replaced her. Following the replacement, Christie has "liked" shady tweets regarding the situation.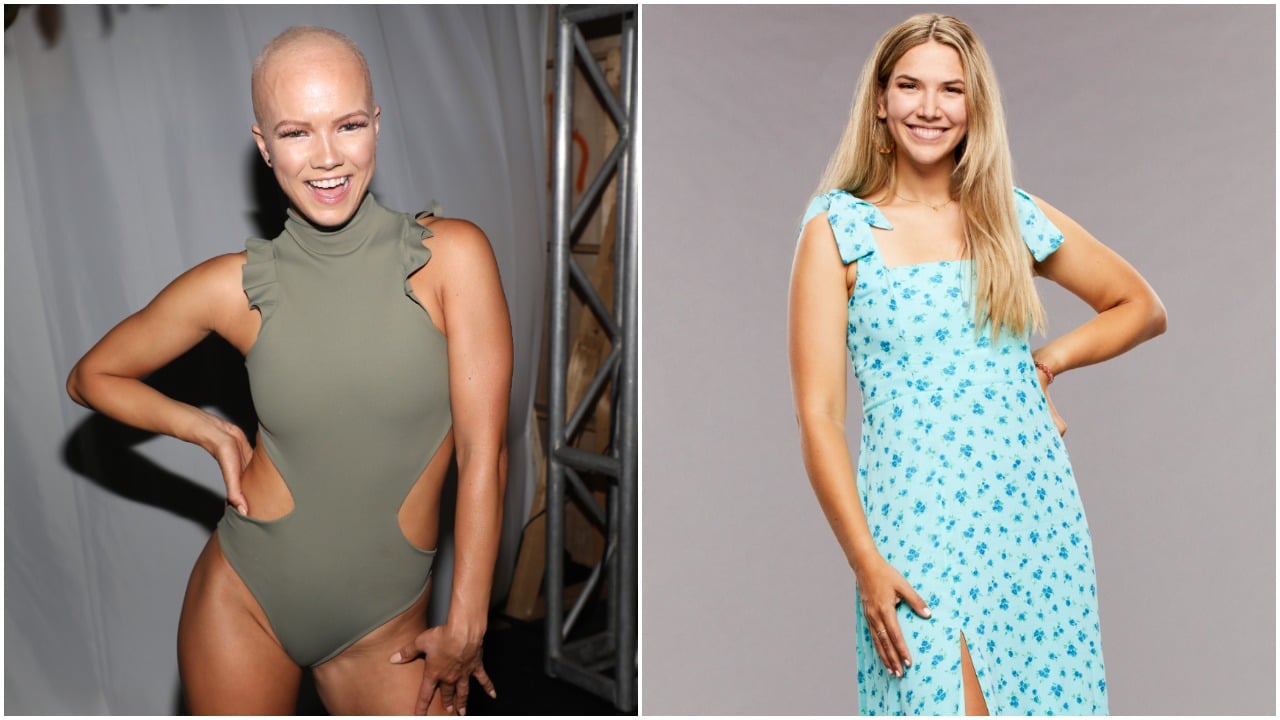 Christie Valdiserri was removed from the 'Big Brother 23 cast'
CBS revealed the cast for Big Brother 23 in early July 2021, and it featured 27-year-old North Hollywood-based professional dancer Christie Valdiserri.
Planning to play a loyal game similar to BB16's Derrick Levasseur and Cody Calafiore, the model never made it into the house.
During sequester, Christie reportedly produced a positive COVID-19 test, resulting in her immediate removal. Therefore, alternate Claire Rehfuss stepped in and filled her spot.
Although many fans were excited for Christie, they quickly took to Claire, especially after she noted her intentions to start and stick to an all-girls alliance.
Claire Rehfuss stepped in to replace her
The 25-year-old New York-based AI technical architect and self-proclaimed "superfan" kicked off the competition with a win, securing her spot as the captain of the Queens.
She chose Kyland Young, first evicted player Travis Long, and Tiffany Mitchell to complete her team. During the first week, she and Tiffany joined two all-female alliances: one with Jokers' teammates Britni D'Angelo and Azah Awasum, the Kingslayers, and another with Sarah Beth Steagall, titled the Jackpots.
Last week, she and the other Queens, Kings (Christian Birkenberger, Alyssa Lopez, Xavier Prather, and Sarah Beth), and Derek Xiao combined to form the Royal Flush, with Claire and Tiffany working closer with Kyland and Derek X. as the Detectives.
Even though she hadn't won anything at the time, a few houseguests, including the now-evicted Brent Champagne and Derek Frazier, have mentioned targeting her. She recently won one of the most potent advantages after securing a Wildcard Competition that gave her immunity until the jury phase.
Christie was caught liking shady tweets about Claire
Initially, after Christie's removal, many fans advocated for her return as they noted she would raise awareness for alopecia as a houseguest, and several were excited to see her play. However, they have forgotten about Christie as the competition continues.
The replaced houseguest continually tweets about the show and has recently opened a Cameo account where she reportedly charges $100 for a video message. She has since clarified her price is justified due to modeling work she's done with Sports Illustrated.
Around Week 4 in Big Brother 23, several fans began noticing she "liked" multiple shady tweets surrounding her replacement. One tweet posted a picture of Claire wearing sunglasses and gloves, captioning it, "Claire tampering with Christie's COVID test so she could make it on."
She also liked a couple of tweets calling Claire "boring" and noting Christie would have made the Live Feeds worth watching. Her social media behavior has started to turn some fans off to her who stated they are no longer interested in watching her play.
However, others took her side, believing she only interacted with the posts because they are "pro" her, not because they're against Claire. Big Brother 23 airs Sundays, Wednesdays, and Thursdays on CBS.